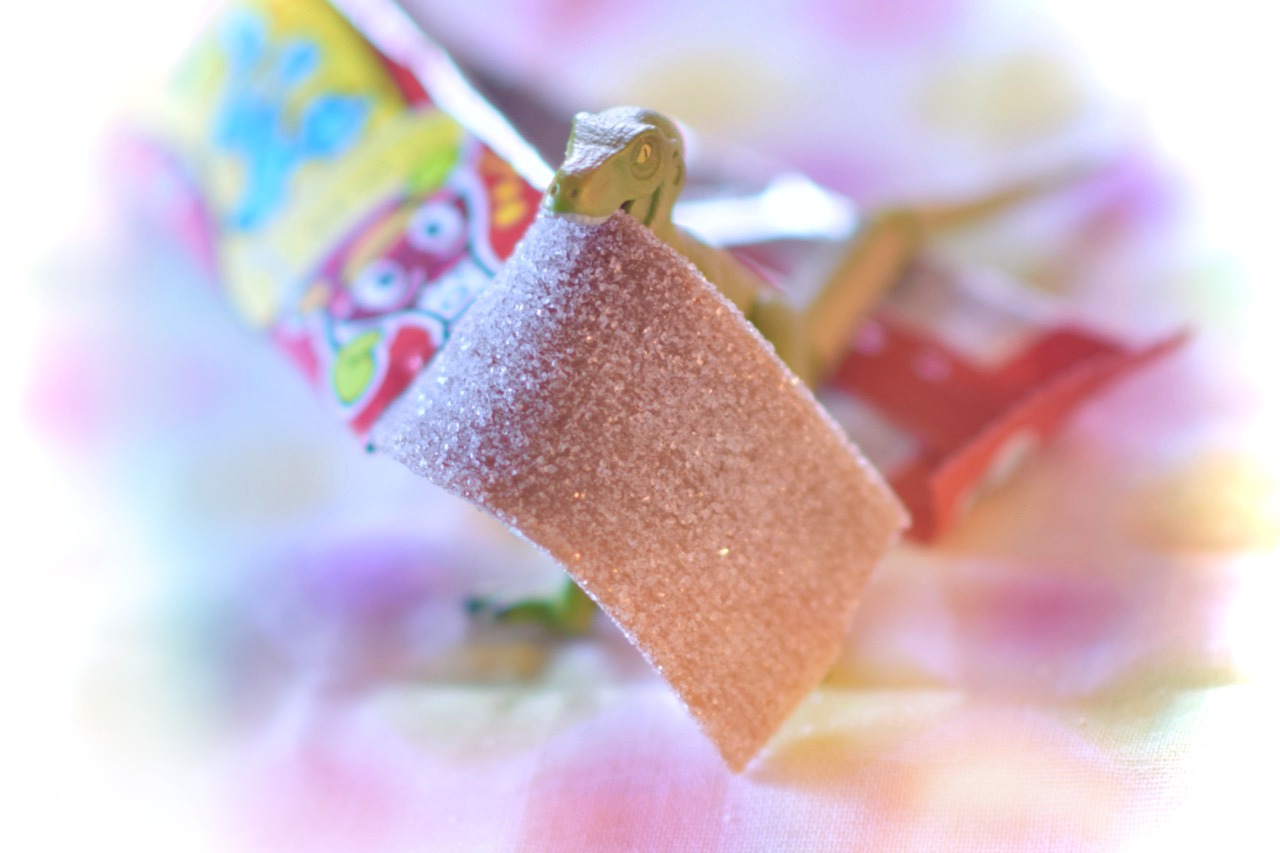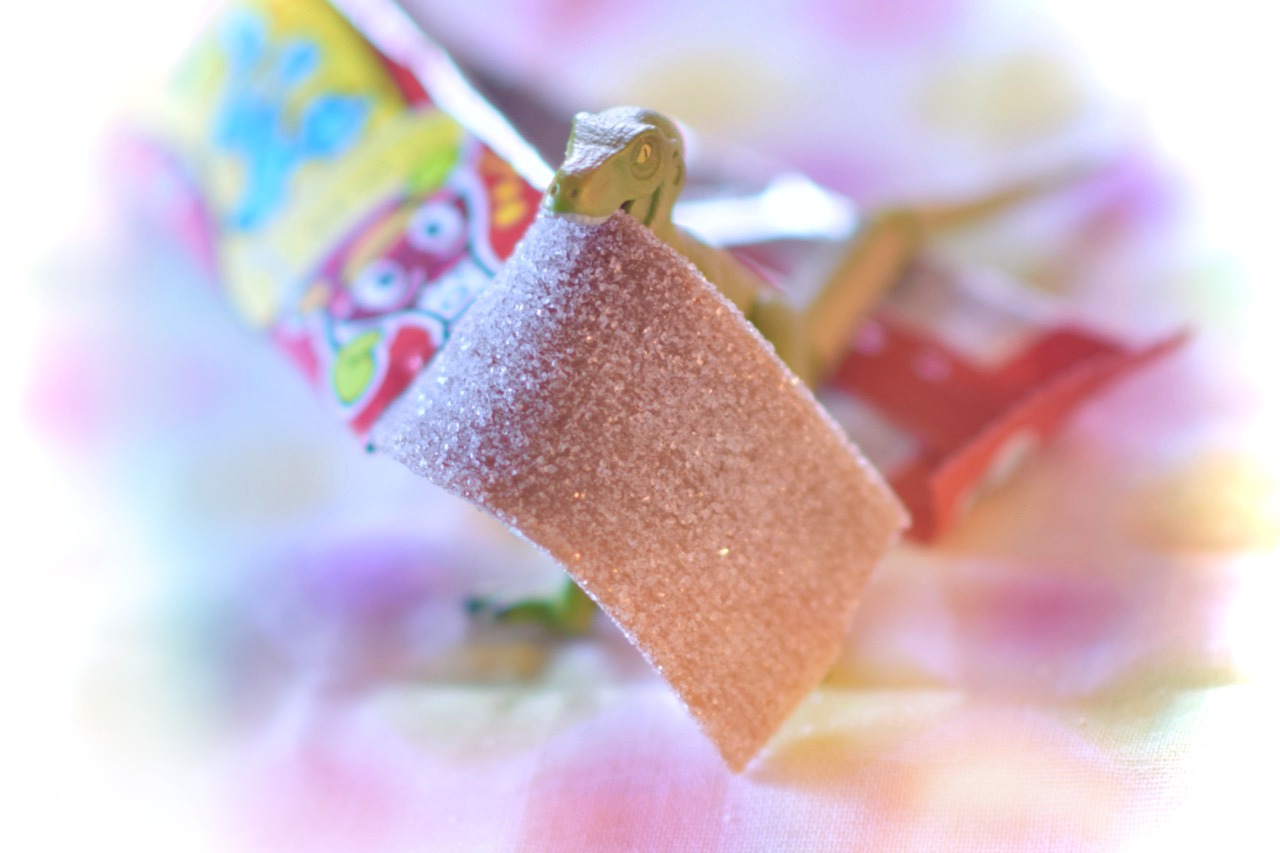 Jan 28th | I'll take you to the candy shop
So many sweets in this box, let's go!
Peko x Sanrio Strawberry Chocolate Party
Sometimes when sweets try to feature character designs, they are barely recognizable due to candy just not being a very good medium to print on. These chocolate prints of Sanrio characters are impressive, as the characters are very sharply defined. Fujiya did a really good job with this.
Hensou Choco
Slide the cardboard plate to create different facial expressions, with the last option opening the character's mouth such that the chocolates can come out.
Sherbet Lollipop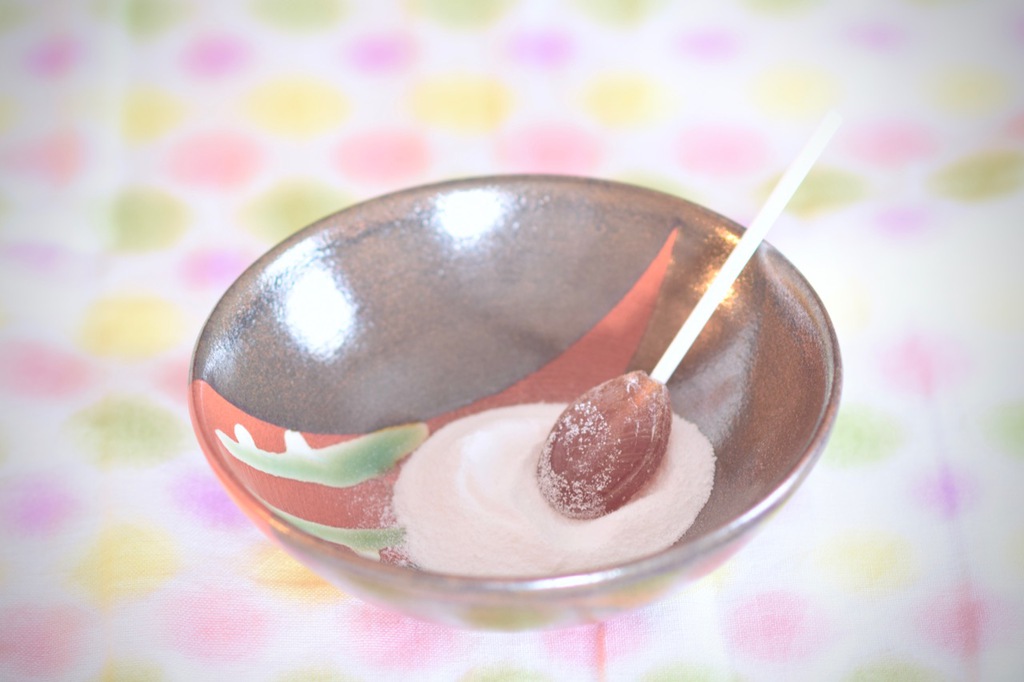 Take a lick and dip your cola-flavored lollipop in the provided powder to make it even tastier.
Melonpan & Melon Soda Chewy Candy
Melonpan is a type of bread in Japan, made from dough that is covered with a crisp layer of cookie dough. It's called "melonpan" because the bed resembles a melon. This chewy candy is supposed to taste like that bread, and also melon itself, as the other taste in the mixture is melon soda. This may make it the first ever melonpan product that actually tastes like melons.

Sour Paper Cola
Japan's take on flat sour belts. Cola flavor.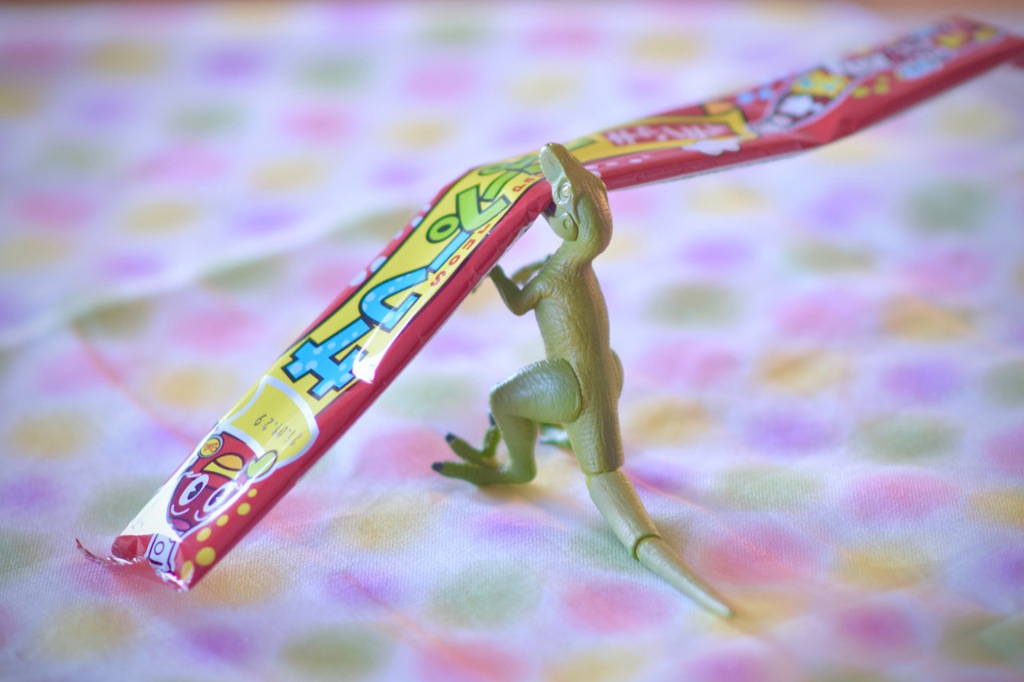 Puchi Pastel
Pretend to be a candy store owner selling colorful chocolate snacks with this little kit.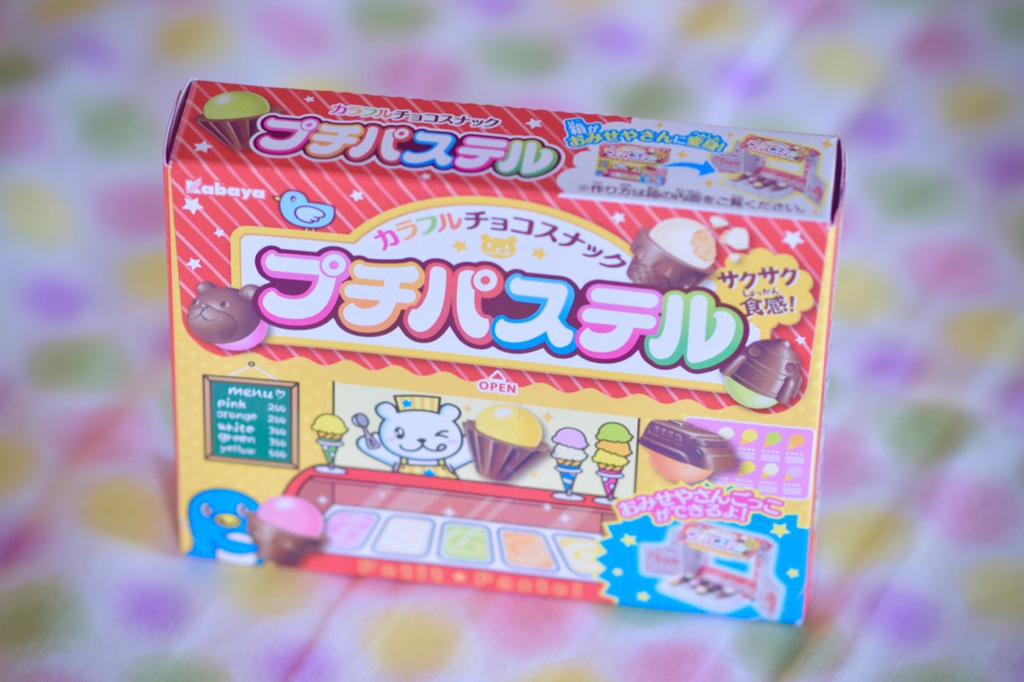 First, open the box and also tear along the middle line.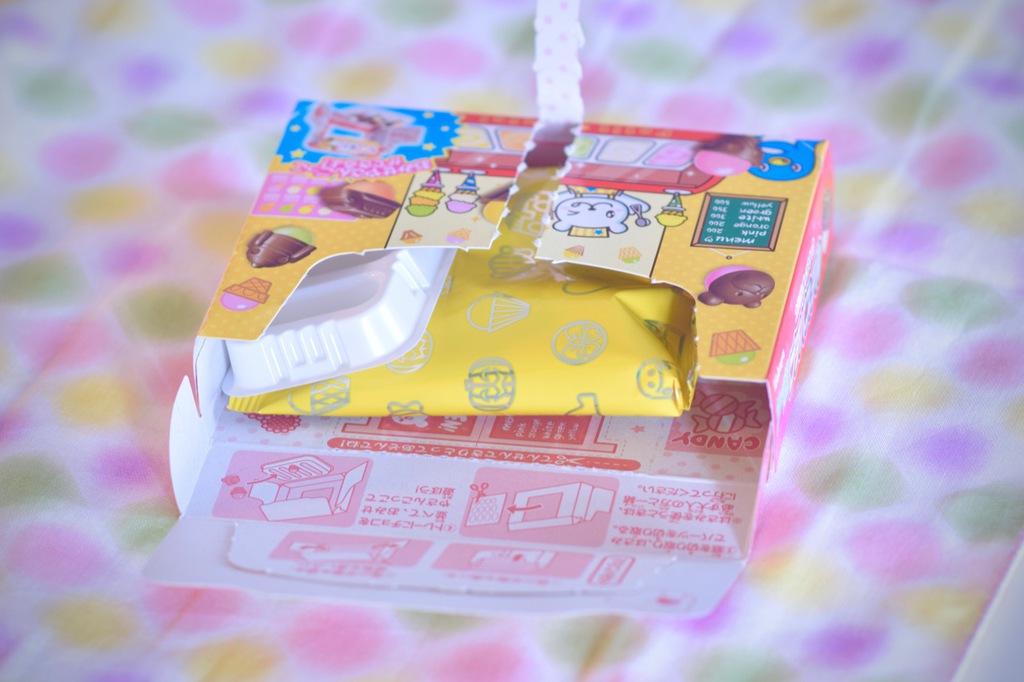 Take out the contents and open the sides so that the store can stand on its own.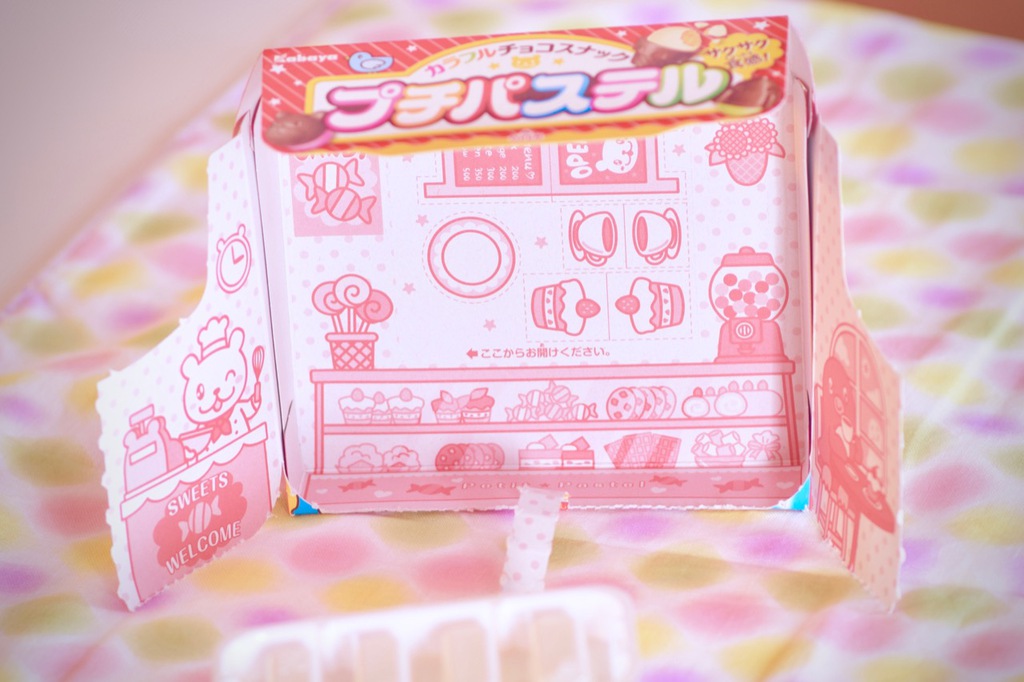 Tear out the middle part to create a sales window.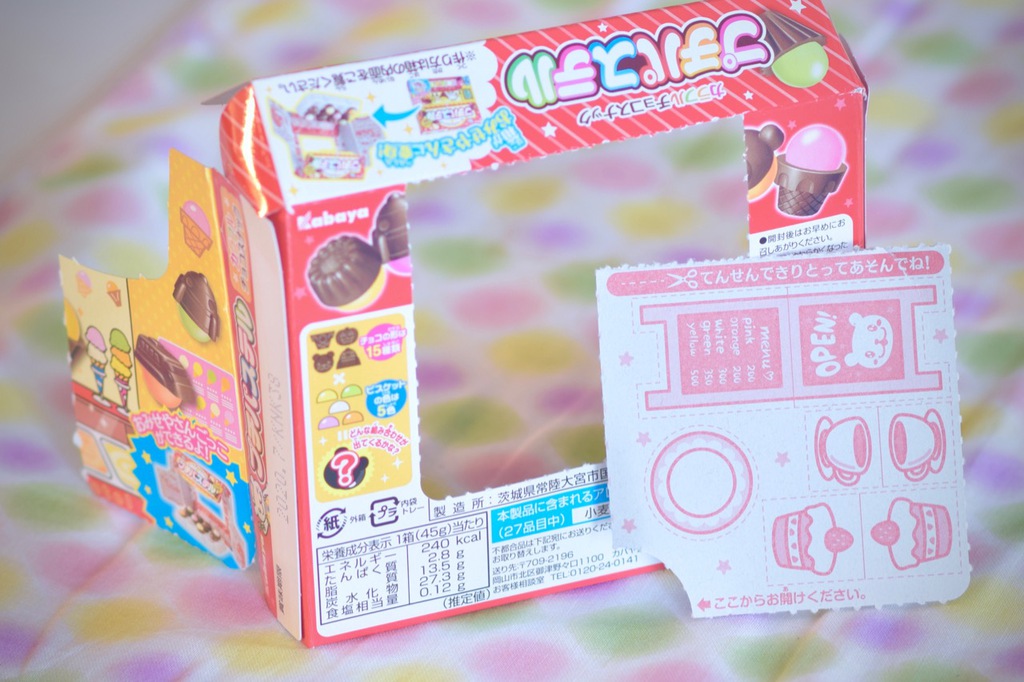 Use scissors to cut along the lines to extract a sign, plate, cake, and a cup of coffee. Note that you should only cut along the dotted line; the continuous line is for folding the pieces in half so that they can stand on the ground.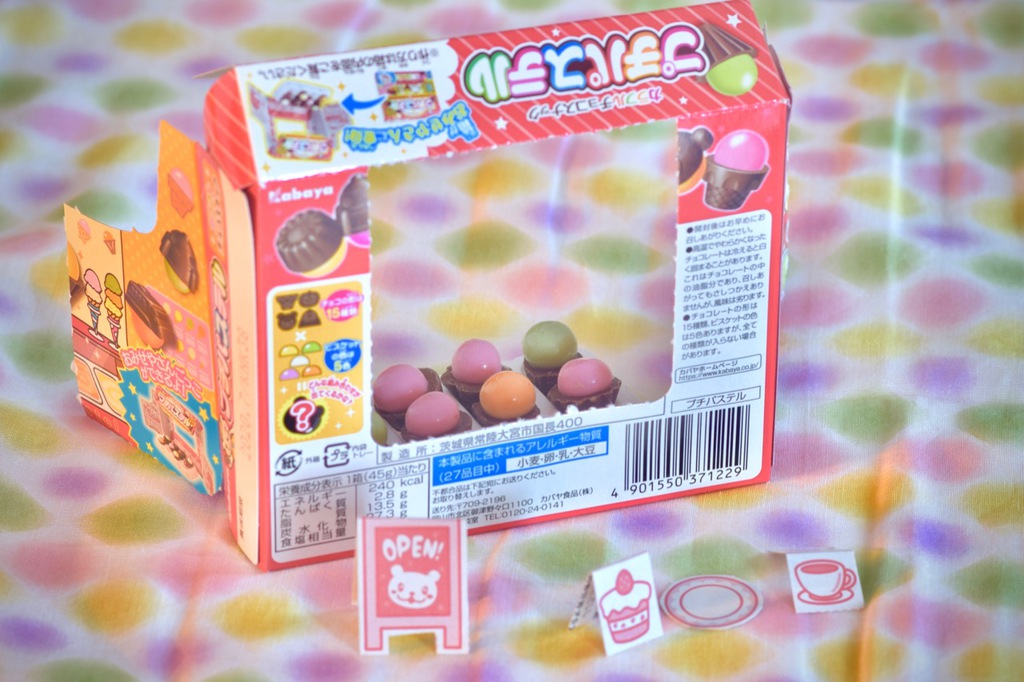 Now you have your own candy shop. Say "irasshaimase!" to welcome people to your store.