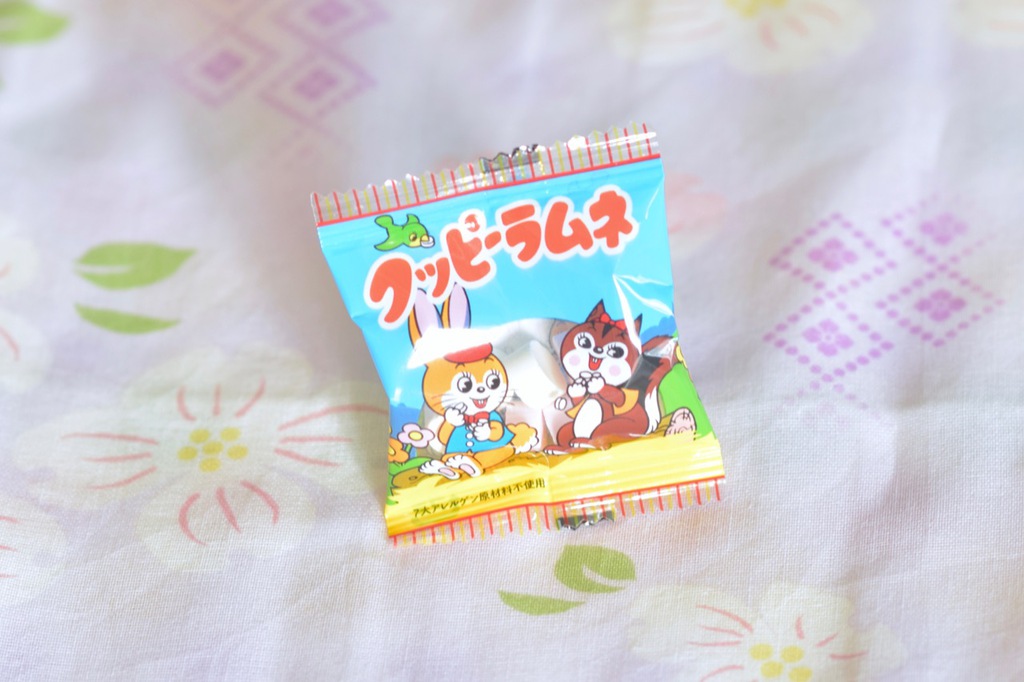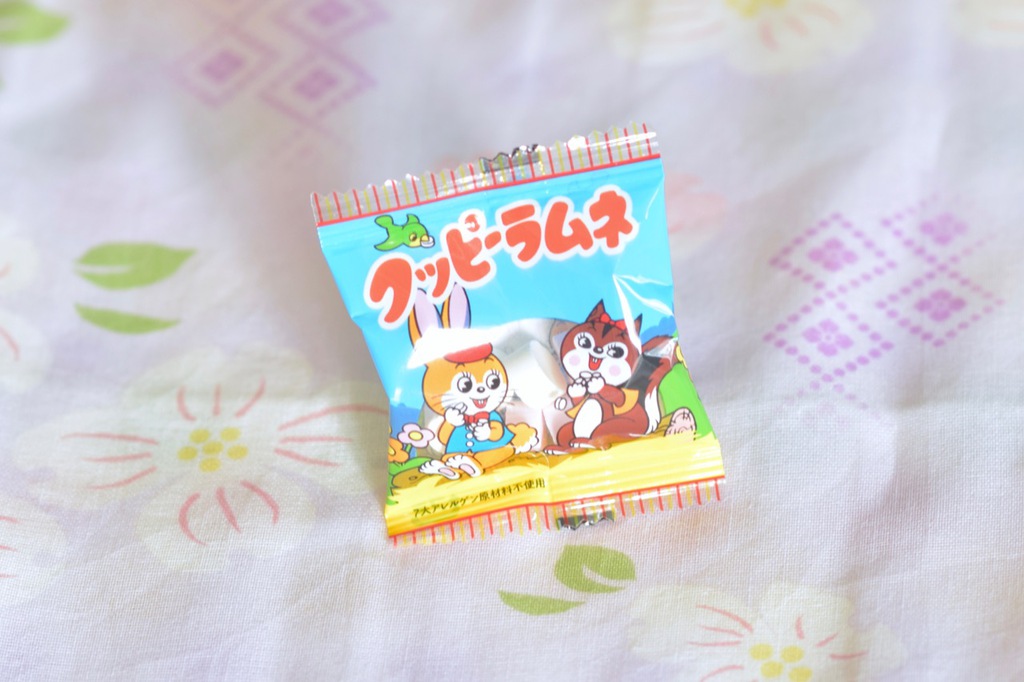 Feb 14th | Maritime Challenge
With this box you'll get to taste kinako and squid, make a DIY chocolate banana and get a glimpse of what taiyaki and dorayaki are all about.
Kinako Bou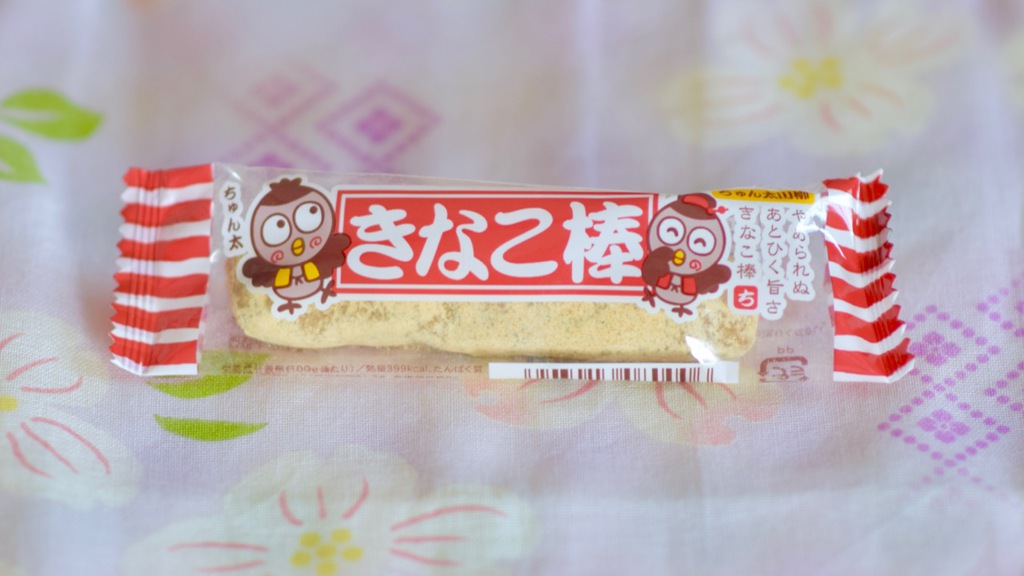 Kinako is roasted whole soy flour, an ingredient often used with classic Japanese sweets, available even back when white sugar wasn't common yet in Japan. Its typical use is for sweetening mochi rice cakes, but it is also used in many candies, chocolates, and ice creams. It can even substitute the chocolate in chocolate milk to make "kinako milk".
So "kinako" is whole soy flour, while "bou" on the other hand means a stick, so the translation of "Kinako Bou" would be "roasted whole soy flour stick", or even more literally "yellow flour stick".
Puku Puku Tai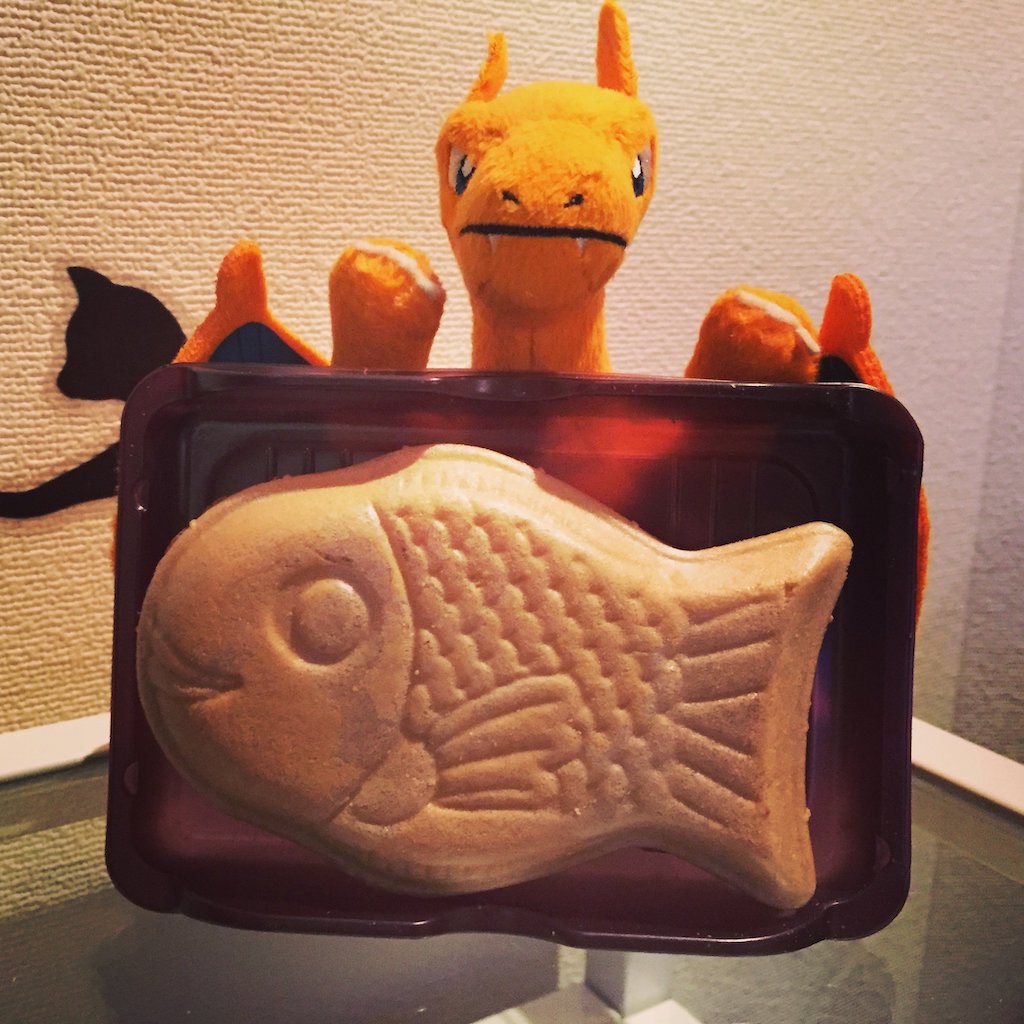 Taiyaki are traditional fish-shaped snacks which you can buy at Japanese festivals, usually filled with red bean, custard, chocolate, or sweet potato paste, served hot in a pouch, just as you might buy a hot dog. The snack included in the box is an imitation of a chocolate taiyaki. A real taiyaki would not survive shipping; you'll have to try one on your next trip to Japan.
Crispy monaka wafer outside, fluffy chocolate mousse inside, resulting in a snack that has a firm outer layer but a chocolatey soft center.
Hora Dekita! Chocolate Banana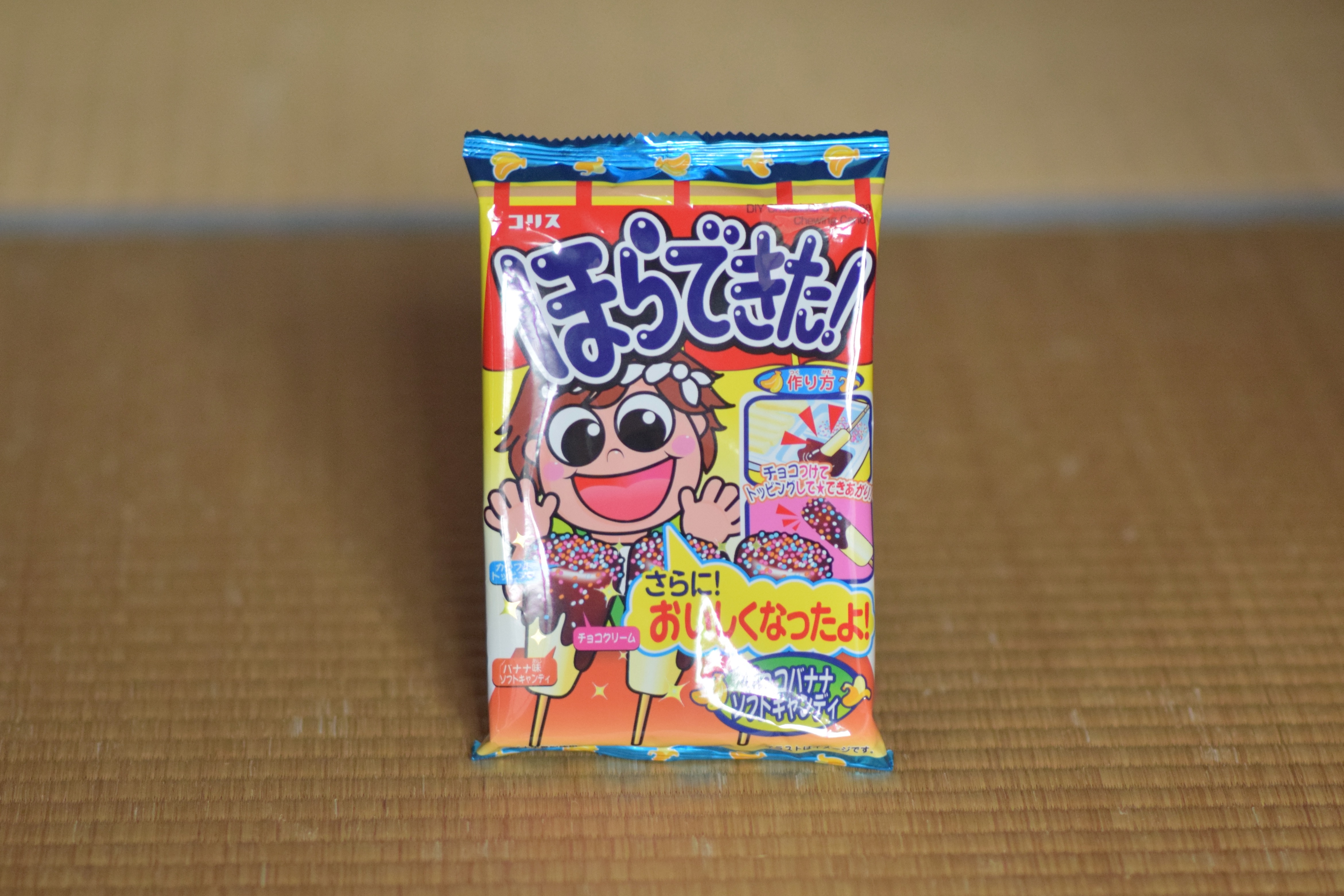 Here is another chocolate snack for you, this time a DIY one. "Hora Dekita!" means "Look, I made this!".
Melt the chocolate and pour sprinkles in the slots in the plastic tray, then dip the yellow banana-shaped candies into it. If you want more instructions, check out this Japanese tutorial on Kan & Aki's channel (there are English closed captions).
Kuppii Ramune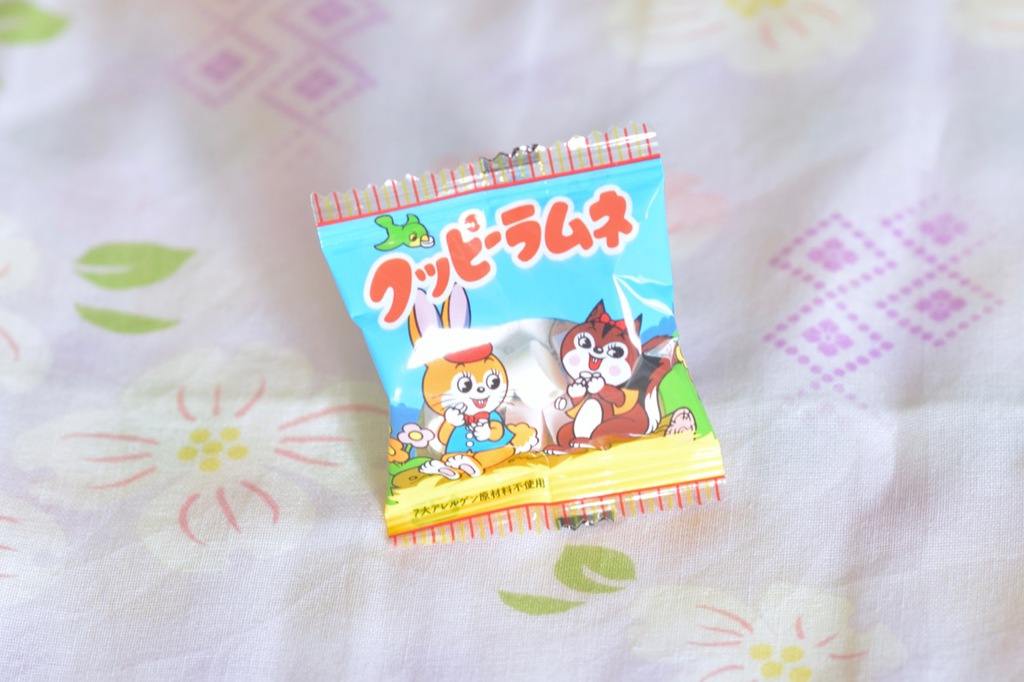 A tiny cutesy pouch of ramune candy from Kakudaiseika based in Aichi prefecture.
Ramune has been around in candy form at neighbourhood corner stores for over a hundred years in Japan. It derived from the ramune drink with the same flavor, famous for containing a ball that you have to press into it to open the bottle.
The word "ramune" is a Japanization of "lemonade". Since the soda itself used to be an expensive luxury, this candy was introduced to give kids a chance to enjoy the same flavor for a more affordable price.
Ikasoumen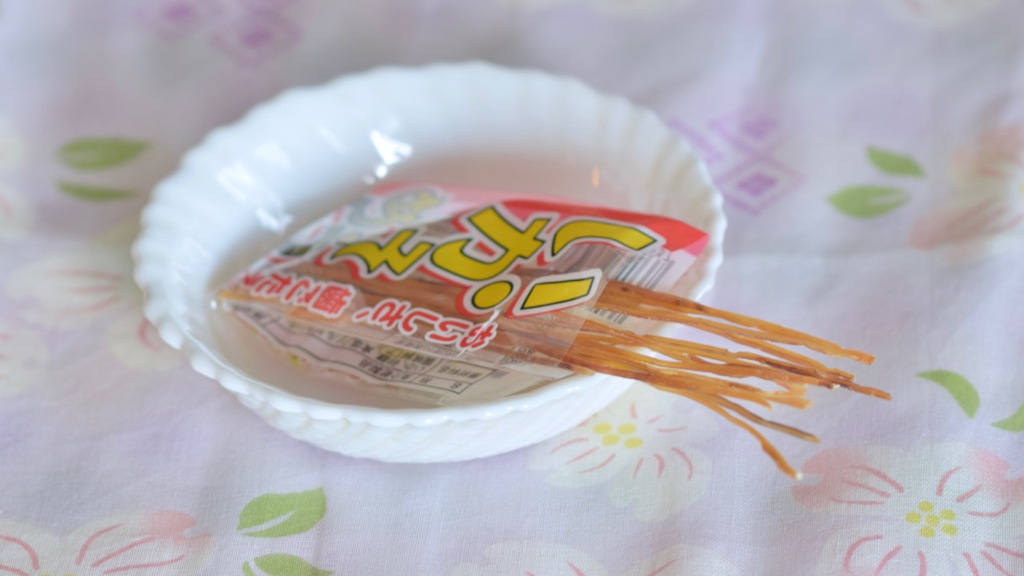 Yes, this is a squid snack. Since squid is used quite often in Japanese snacks and cuisine, I figured you needed to have at least minimal exposure to it.
But I made it easy for you, since this is the smallest squid snack I'm aware of, with just a few noodle-like chewy bits. Sometimes cheap snacks use substitutes, but these ones contain real squid. Try some as a dare, and gain lifelong squid-consumption bragging rights.
In case you're like me and get confused between "squid" (ika) and "octopus" (tako), the latter is the roundier one with large suction cups.
Dorachoko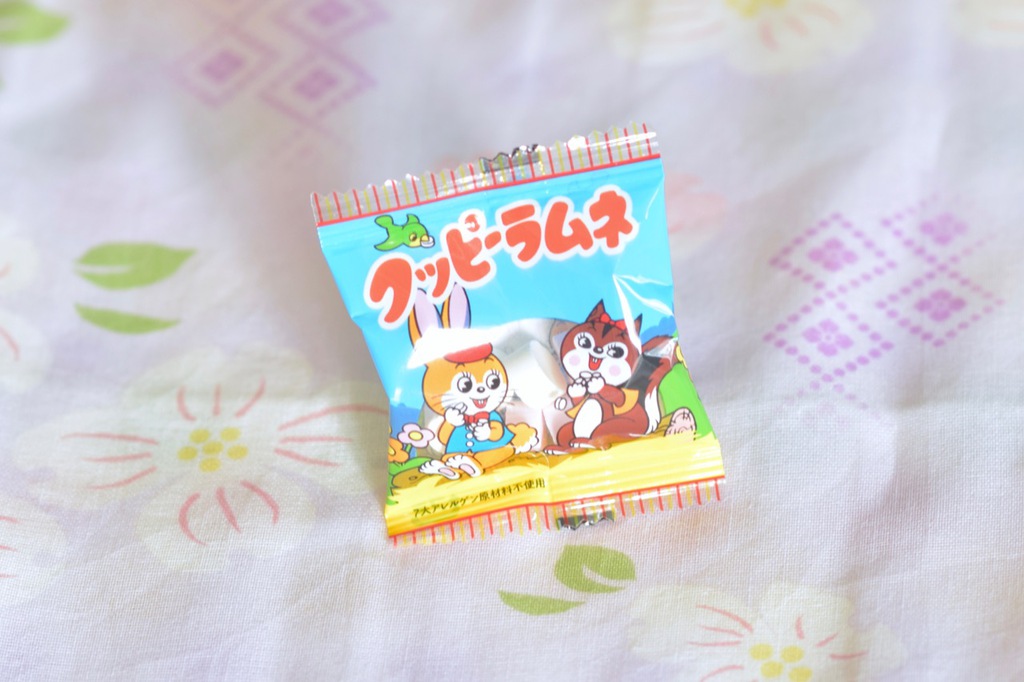 Another one of those snacks made to resemble another popular food. In this case these chocolates mimic the look of dorayaki: confections with two pancake-like patties with red bean paste between them, except this one is a mini chocolate version of a dorayaki.