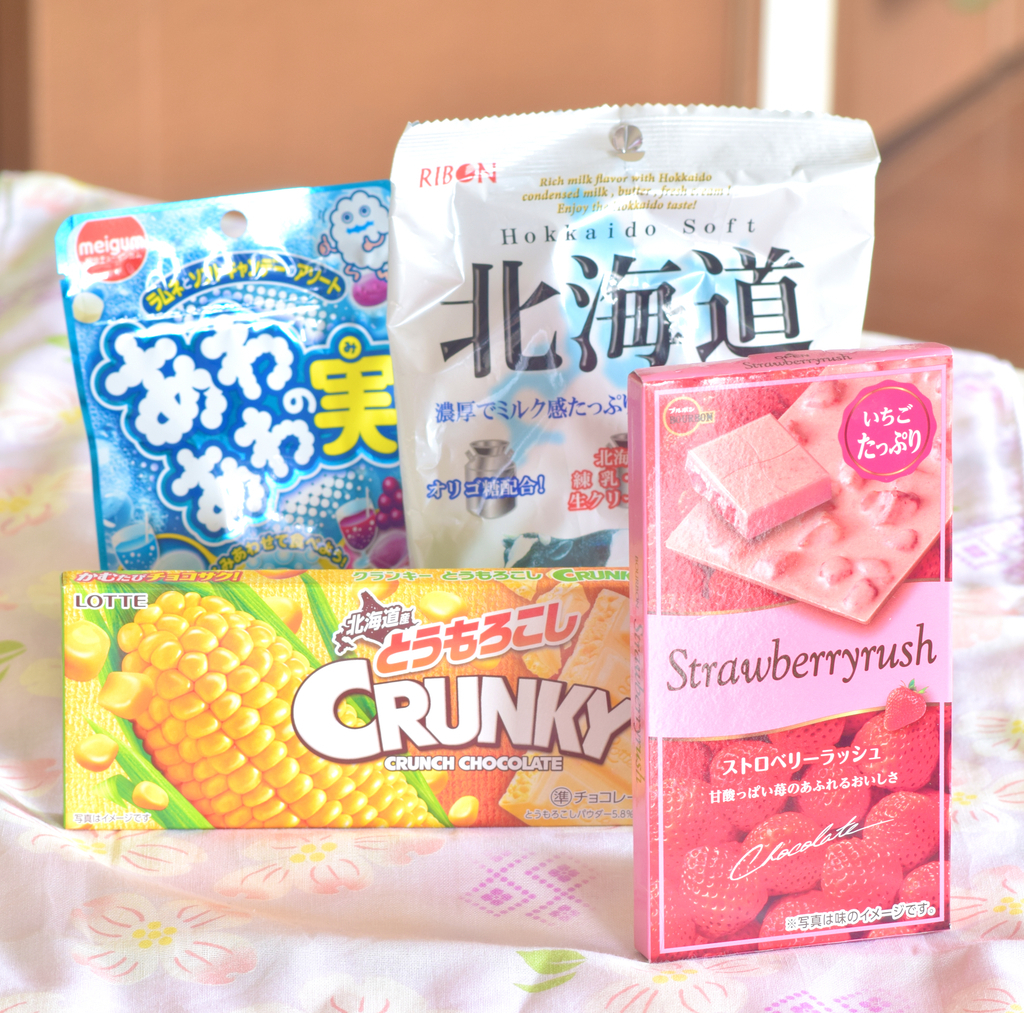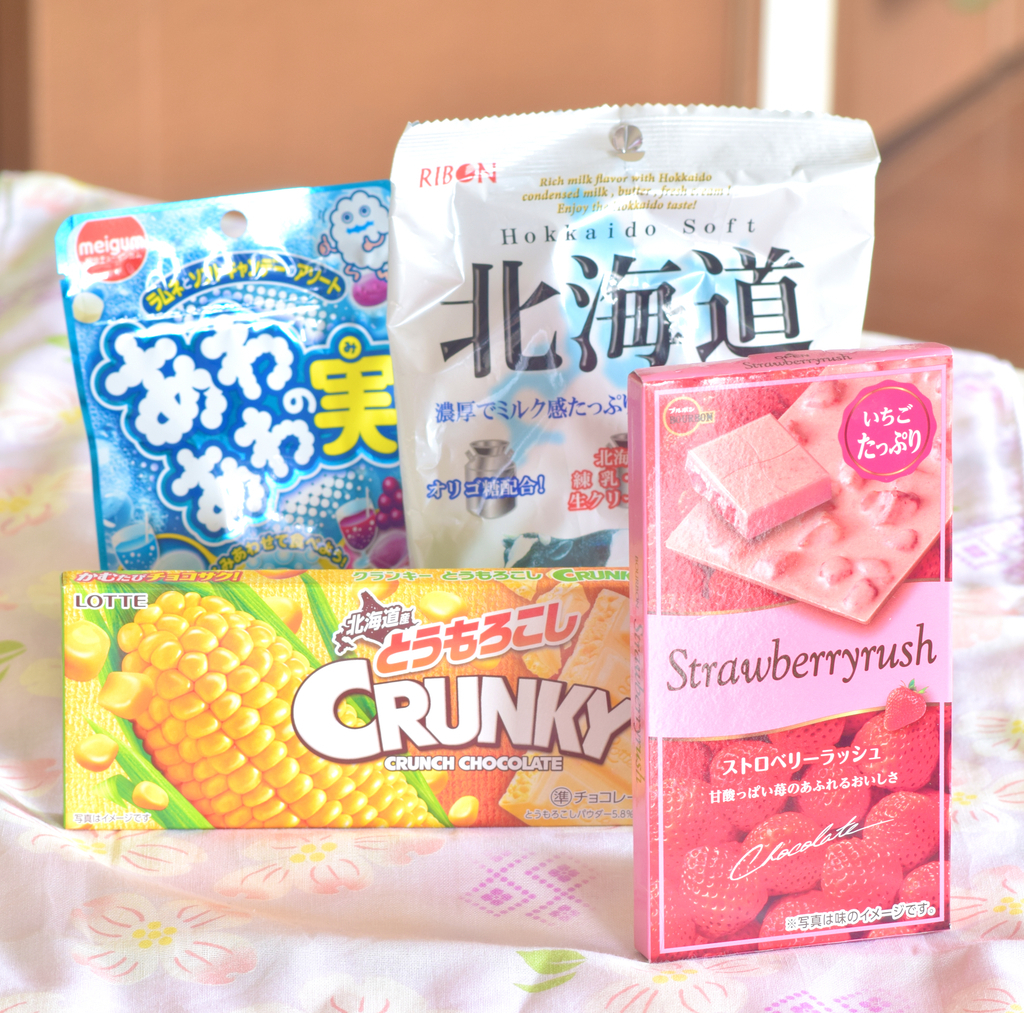 Feb 28th | Crunky Cow Rush
Here's the box that normally would have arrived around the end of last month. This time there may have been delays due to the coronavirus situation.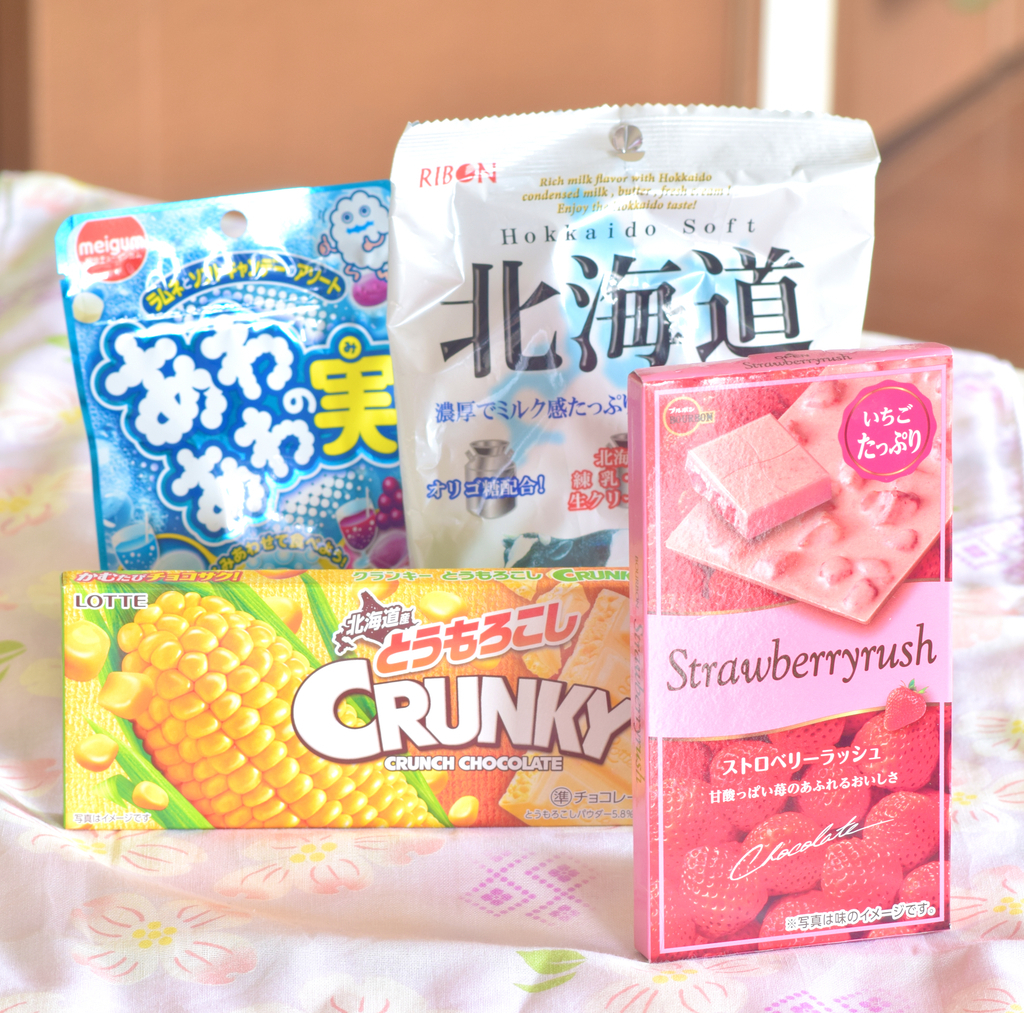 Strawberryrush
This chocolate from Bourbon gives you a rush of strawberry taste, just as powerful as the name would imply.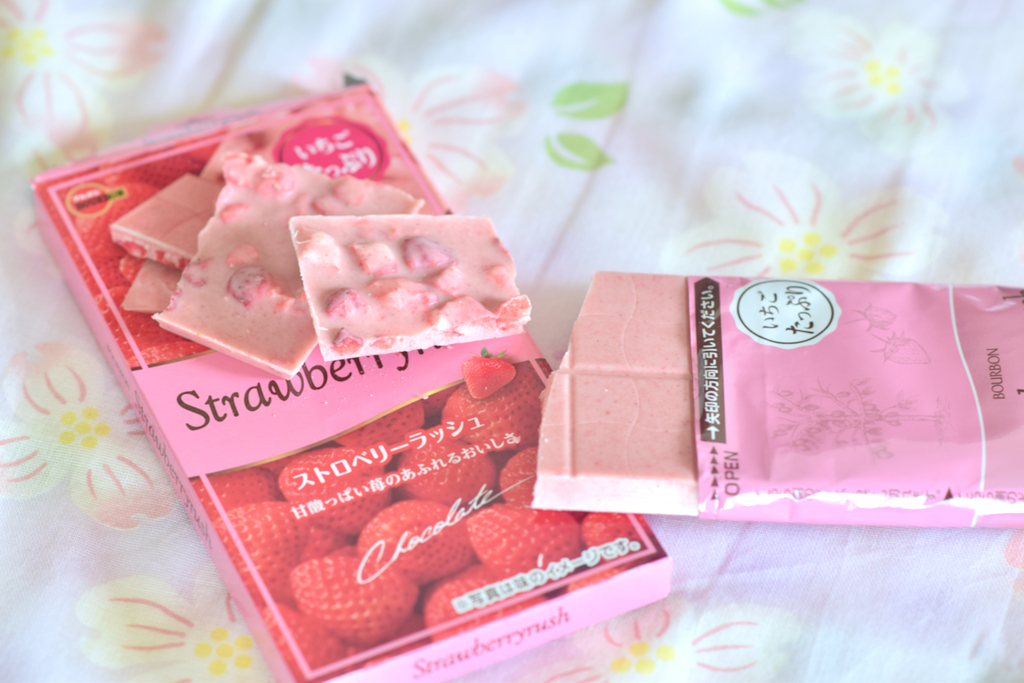 Crunky
We were going to send this corn-flavored chocolate from Lotte, but just as we were about to ship a new cheese flavor came out, so that was included in the box instead. This brand is well-known among foreign expats due to its funny name, and it also features some odd flavors that you usually wouldn't associate with chocolate.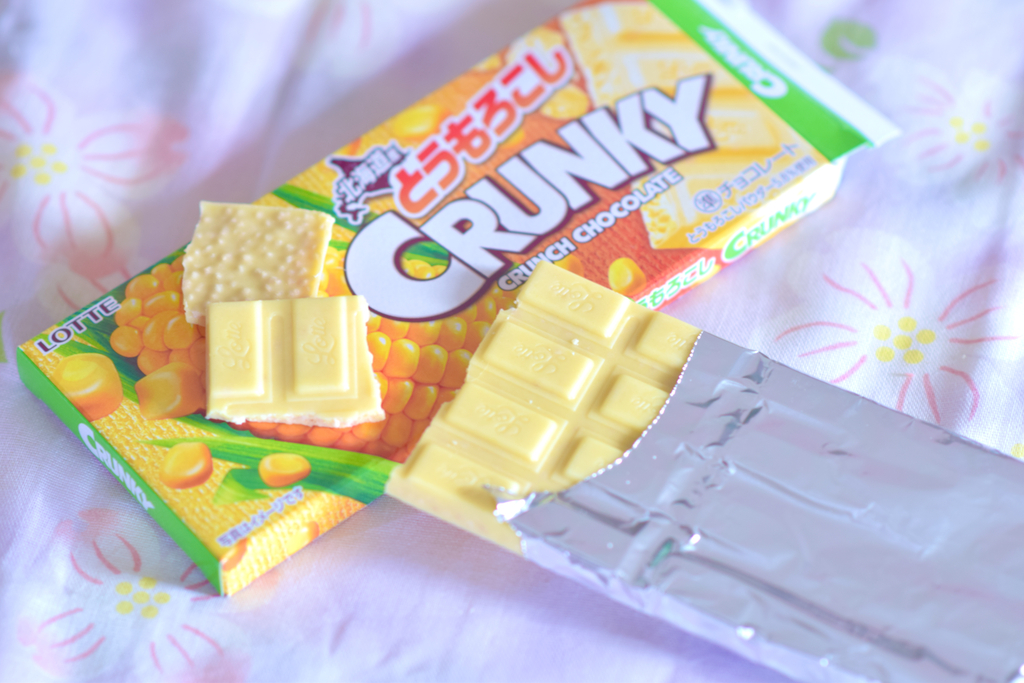 Hokkaido Soft
Soft candy made from carefully selected ingredients of butter, cream, and condensed milk from Hokkaido.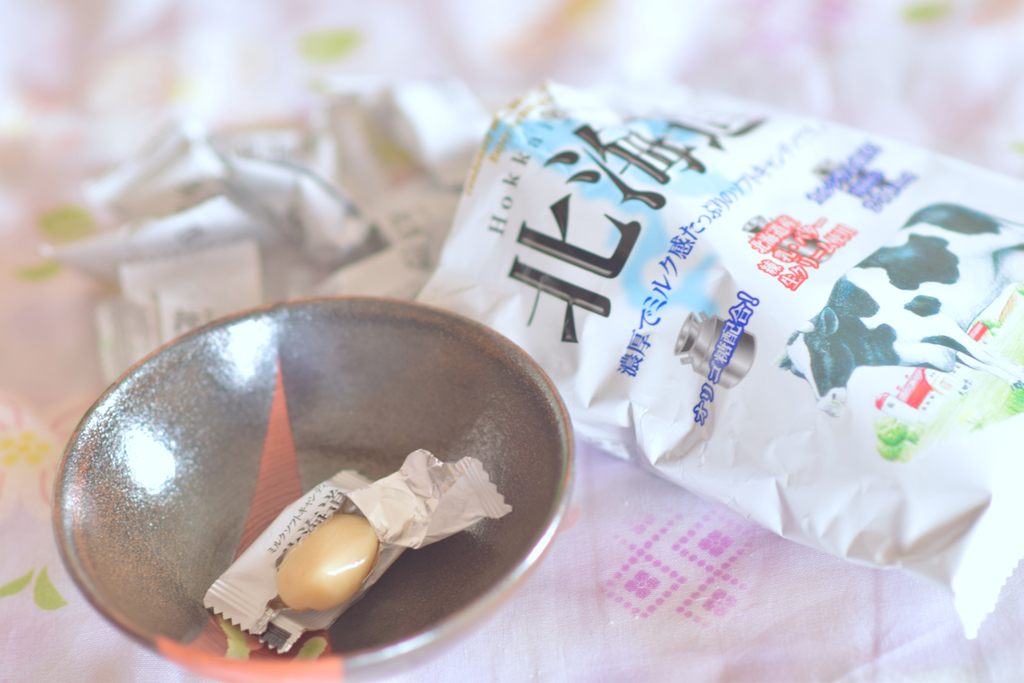 Awa Awa no Mi
Fizzy candy in soda, ramune, and grape flavors.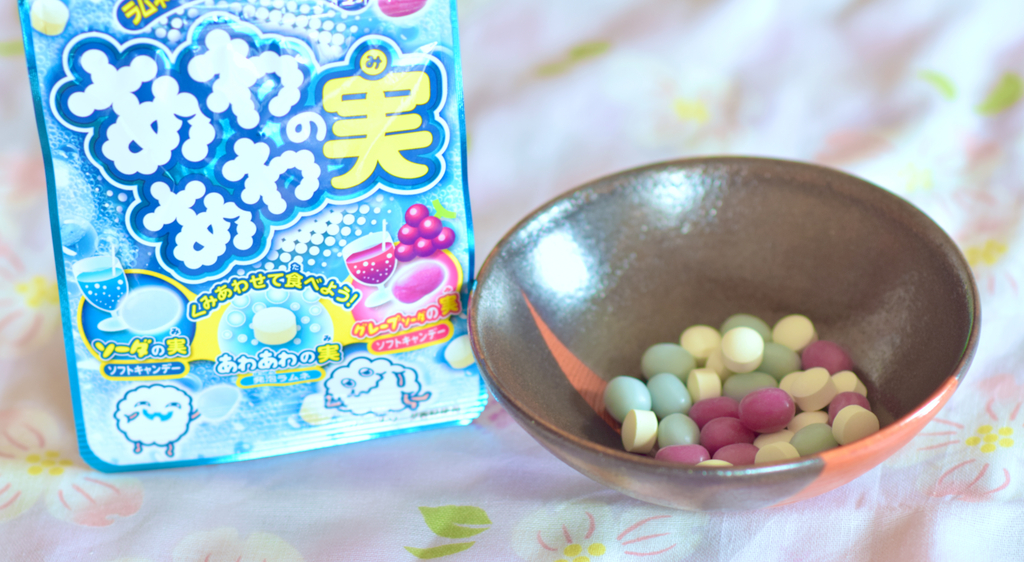 Candy Japan paused
In case you missed it, the COVID-19 situation has stopped international shipping to 100+ countries. Because of this Candy Japan is currently on pause, to resume once shipping returns to normal. While it would be possible to still ship to many countries, it seemed more sensible to pause everything for now.
Life in Japan
The world is quite different since the last time I wrote a newsletter, and said reality interfered with getting this one finished. This week Tokyo and some other large cities announced a state of emergency. So far the most noticable aspect has been the hoarding of masks and toilet paper. After masks sold out a shop near us put up a crane game where you can still win one if you get lucky.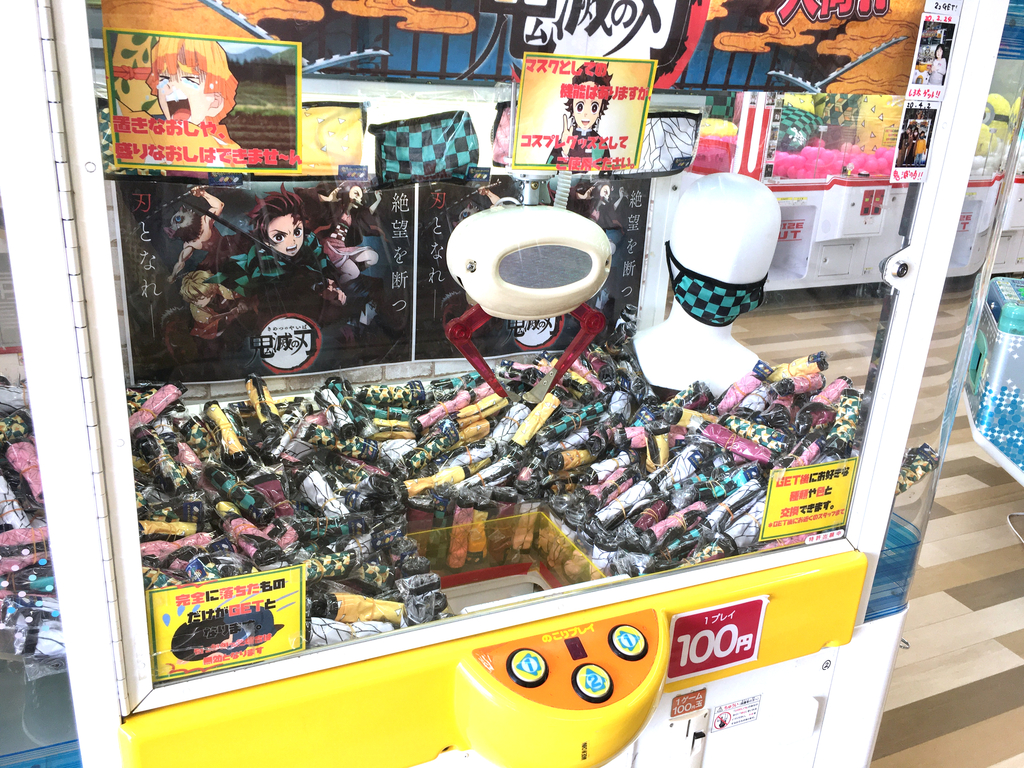 Take care everyone!