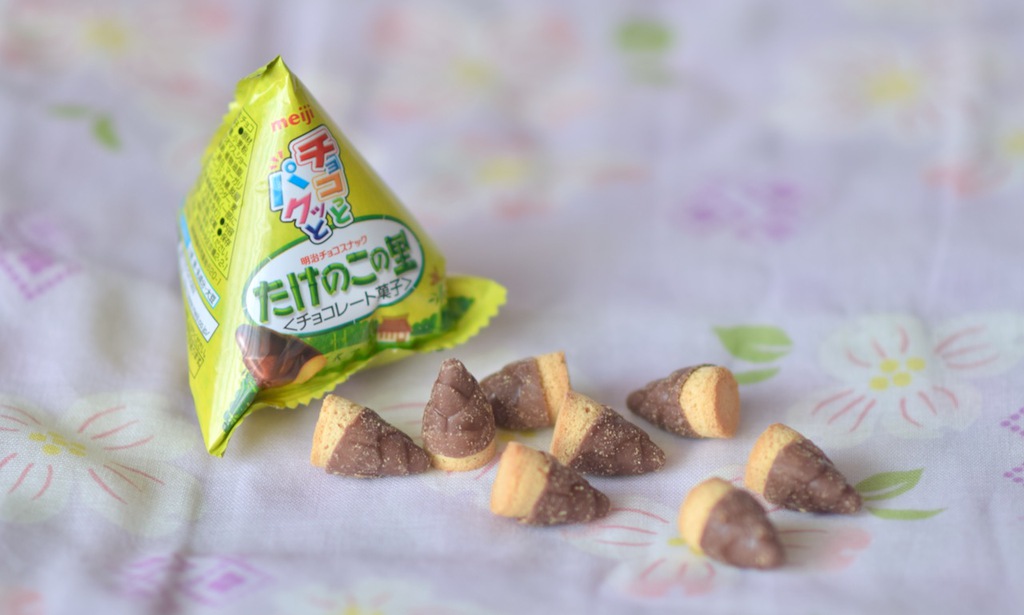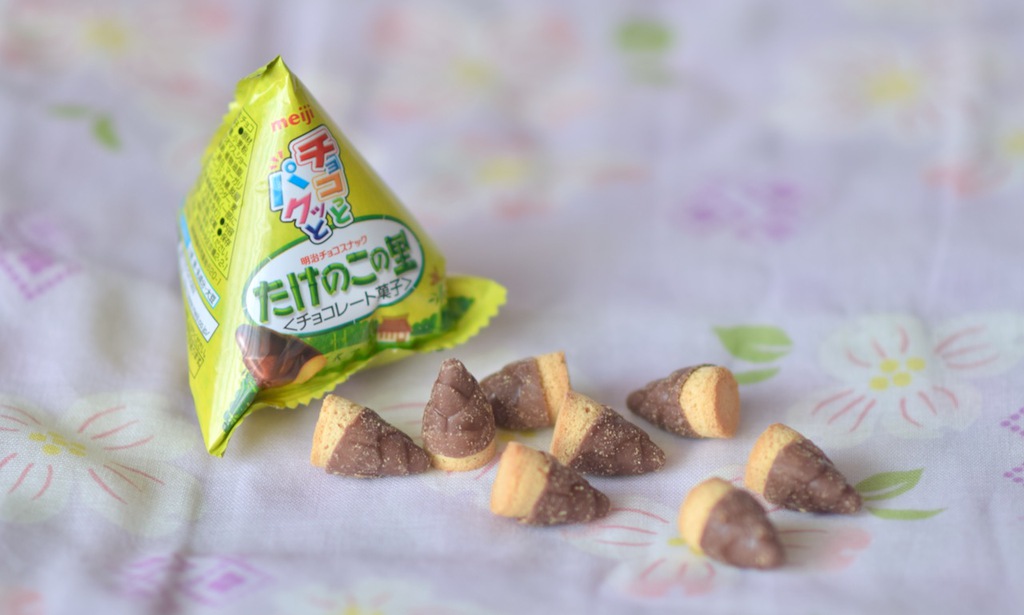 Mar 14th | One Small Step for a Papa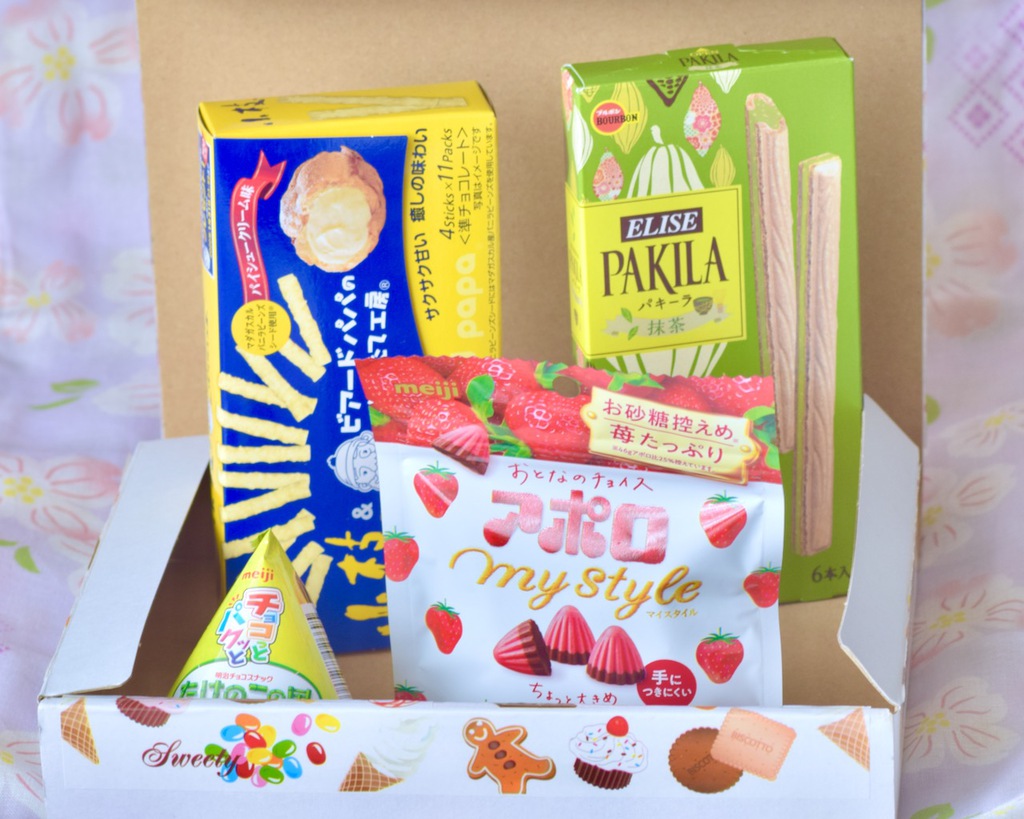 Apollo My Style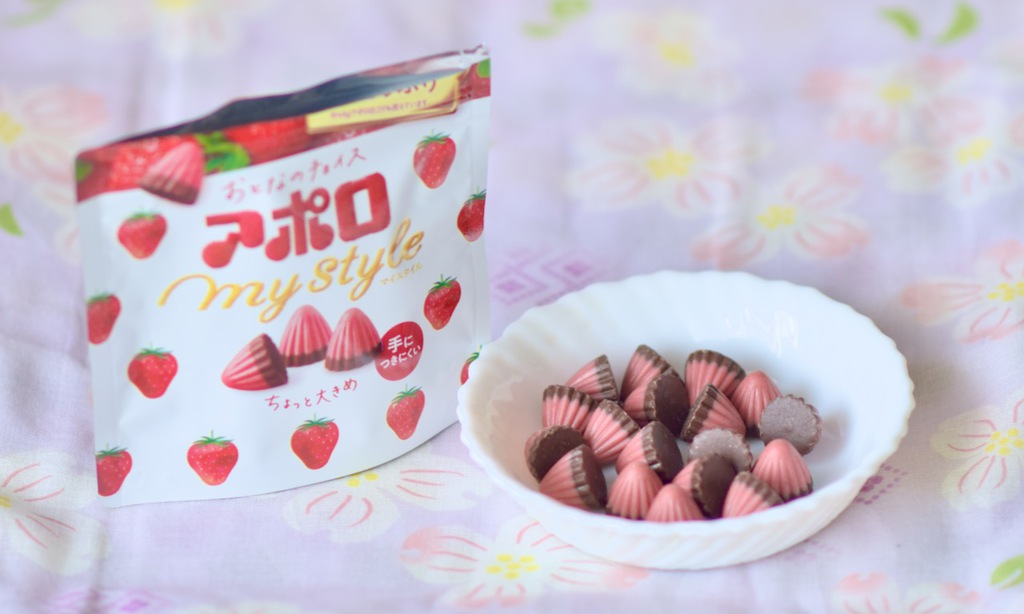 Apollo chocolates were introduced in 1969, shortly after NASA's Apollo 11 mission landed astronauts on the moon. Apollo chocolates usually come in a pocket-sized box, but this one is a modernized pouch version which celebrates their 50th anniversary. It is aimed more at adult consumption, with 25% reduced sugar content, chocolate that doesn't stick to your hands as easily, and a slightly bigger size of each chocolate bit.
Bamboo Village minipack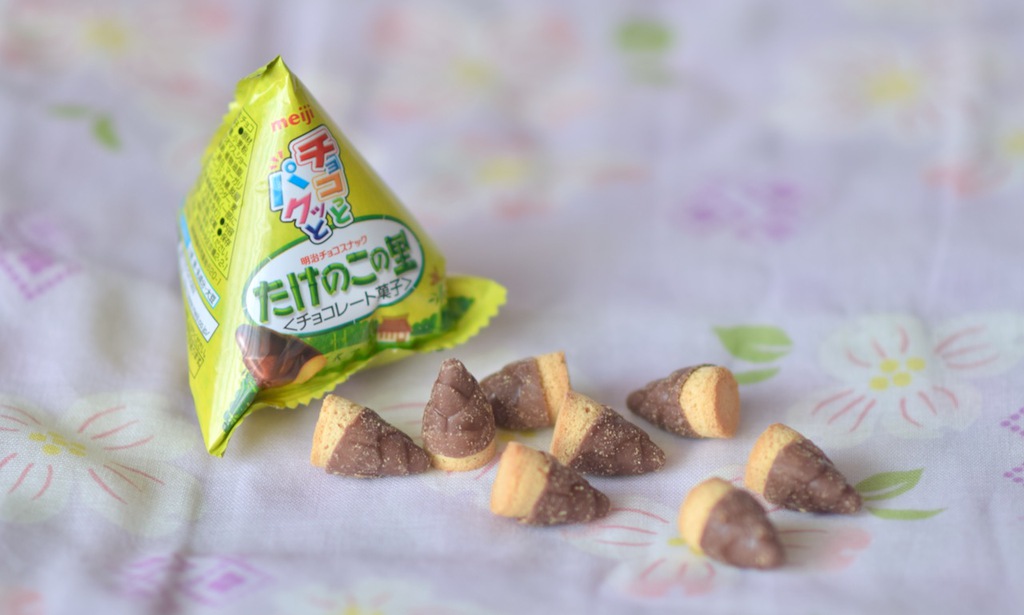 There happened to be a bit of extra space left in the box, so included is the mini version of "Bamboo Village", in Japanese "Takenoko no Sato". It is a very famous brand of chocolate-covered little biscuits resembling bamboo shoots. There is a constant battle against another chocolate treat called "Mushroom Mountain", which is an argument similar to democrats vs. republicans, or emacs vs. vim. Curiously both of the battling chocolate snacks are from Meiji, though! The house always wins.
Matcha Pakila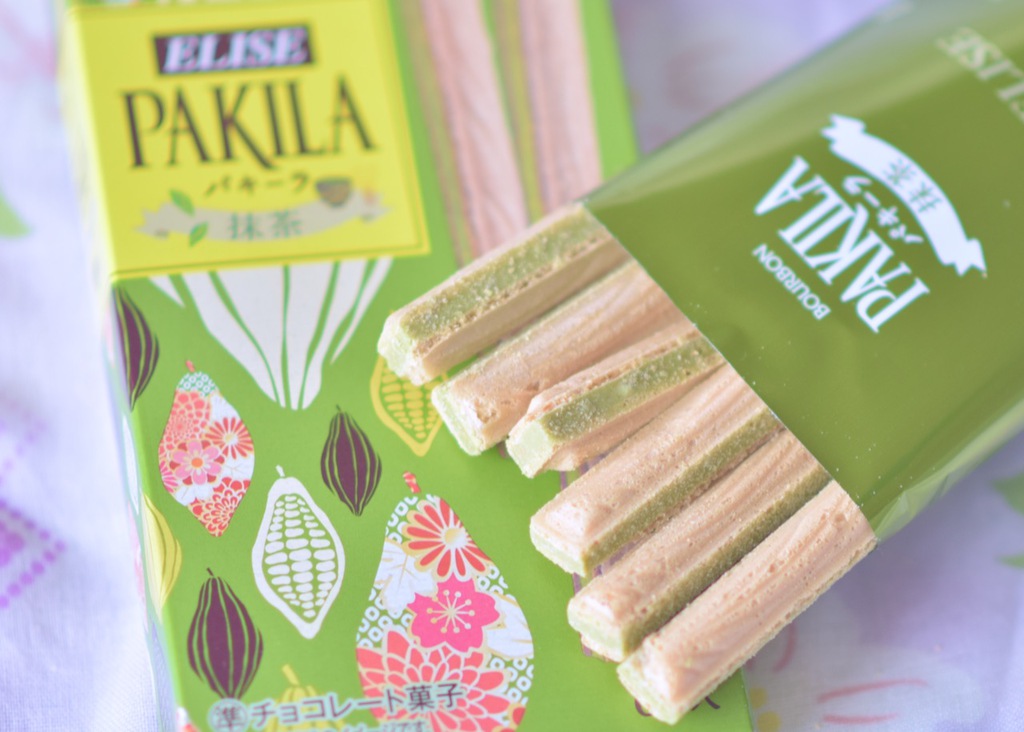 Crispy matcha wafer sticks, with a very strong green tea flavor. Contains scattered crunch crepe, sandwiched with lightly textured wafers.
Koeda feat. Beard Papa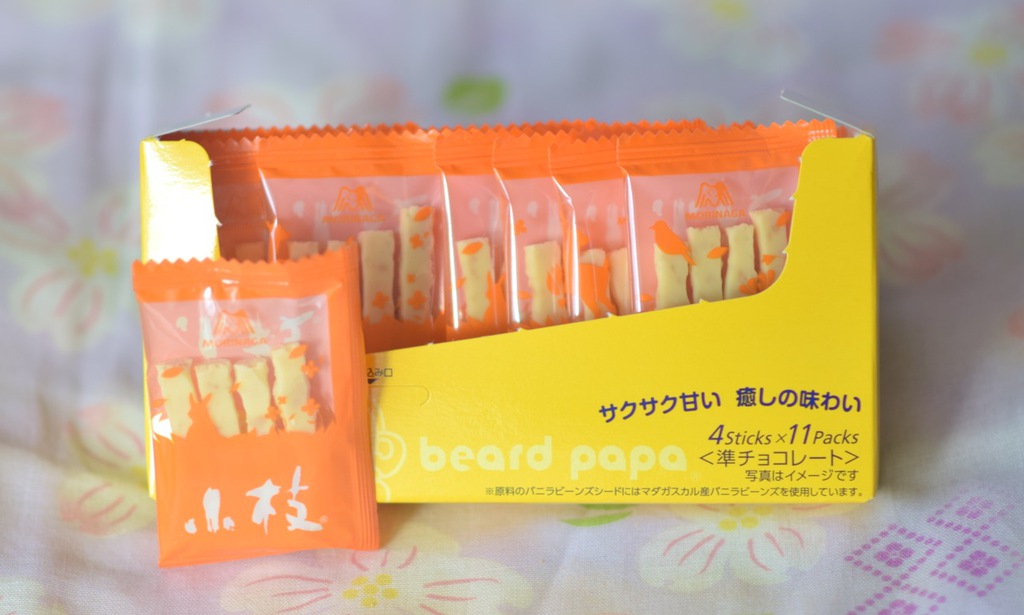 Koeda are twig-shaped chocolate sticks released in 1971, coming out with new flavors often more than once a year. This one is a special production in collaboration with "Beard Papa", which is a Japan-based (now international) chain of cream puff stores. I think they really nailed the collaboration here, as the taste really is extremely close to eating an actual cream puff.