Here's what was in your first box
Kracie Gumi Tsureta Grape and Pineapple Flavored Candy Making Kit
This candy will definitely freak out your mom. The gummi making kit comes with soapy grape suds and candy sprinkles. Make a gummi piece as long as you can for maximum effect. To make it yourself just follow these instructions, and if you need more help you can watch this video.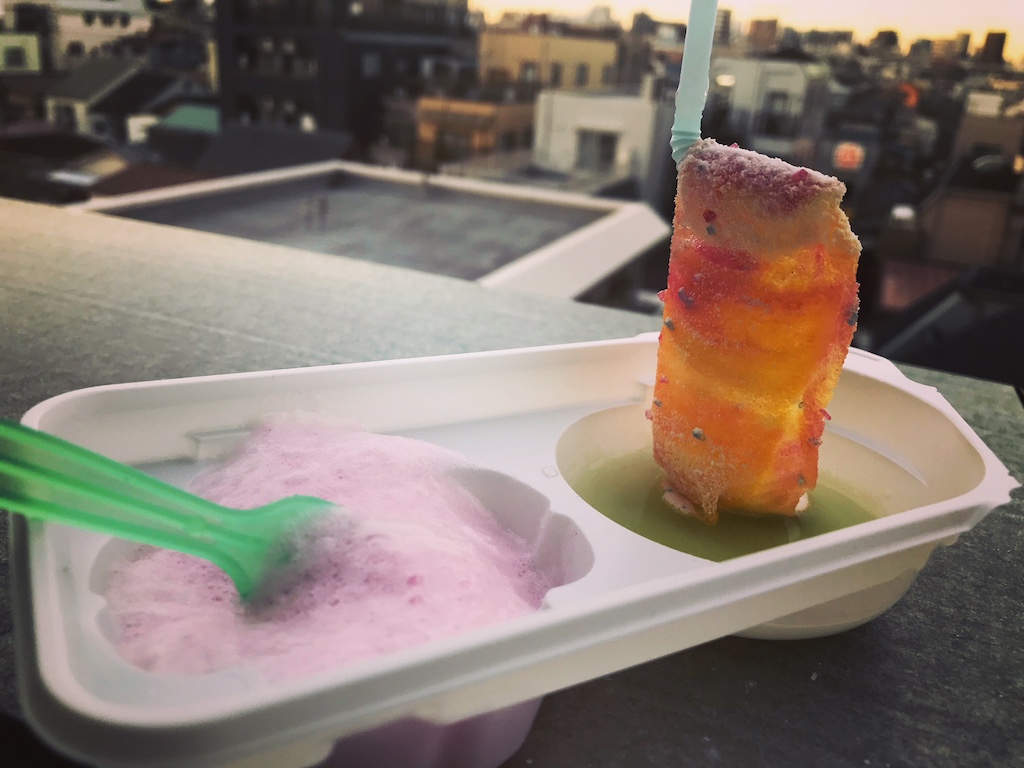 Fill the round bowl with water up to the inner line and pour in the green package. Stir.
Then pour the smallest package into the flower shaped bowl and give a few drops of water using the provided cup. Stir it and it should start to look pink and soapy.
Dip your straw in the round bowl like on the back of the package and pour the pink and yellow package on top. You can do a little at a time or more if you'd like. Slowly pull it out and you'll have yourself a long gummi treat.
Meiji Crackling Panic Grape
Japanese-style pop rocks! This mysterious candy explodes like firecrackers in your mouth. The flavor is grape with sweet-tasting soda-flavored pellets included. The texture is almost like rock candy.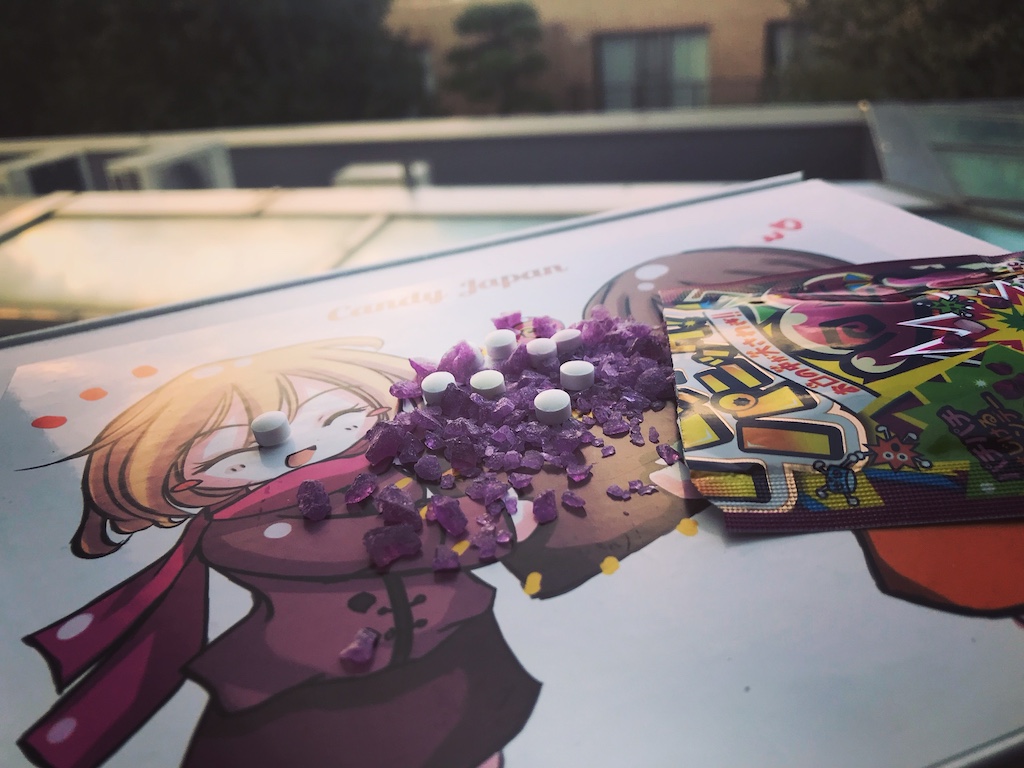 Japanese gummies
Two pouches of randomly selected Japanese gummies, out of the ones shown in the pictures below.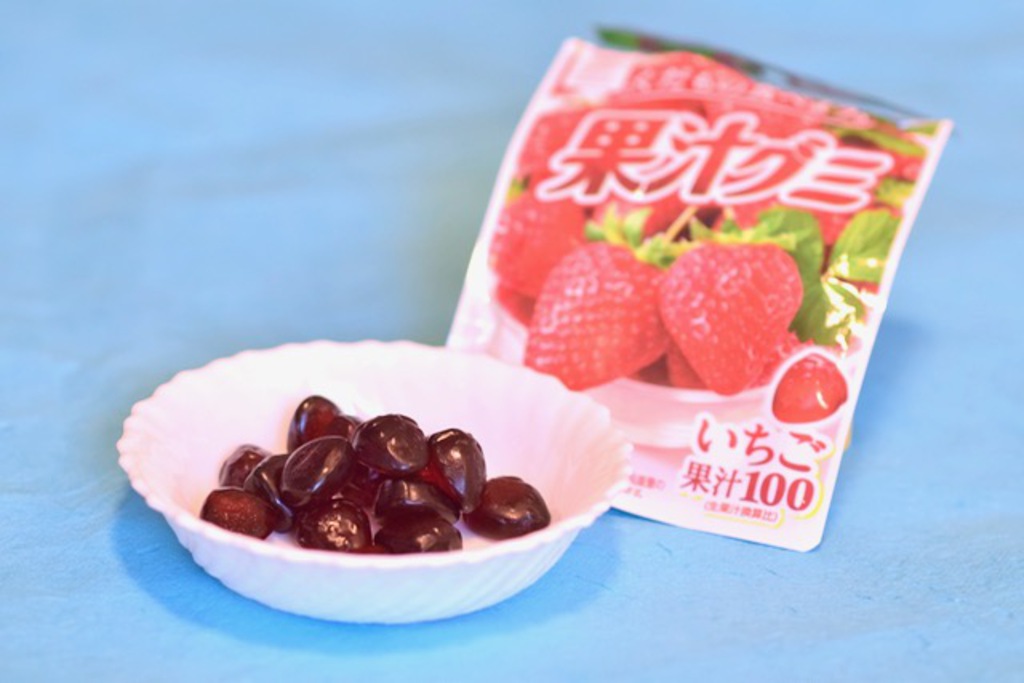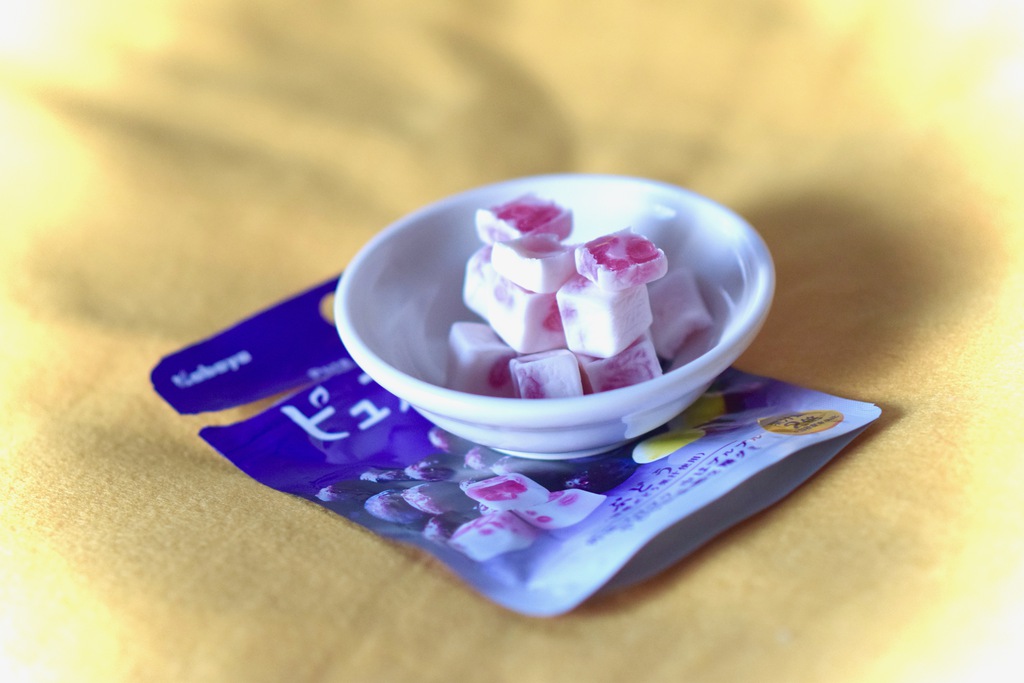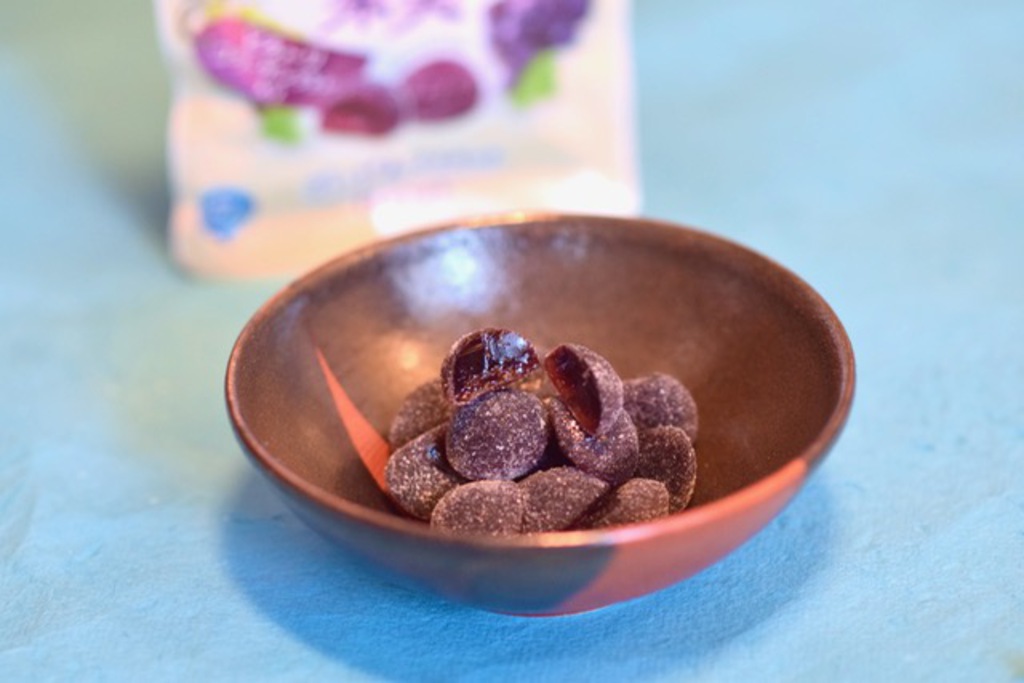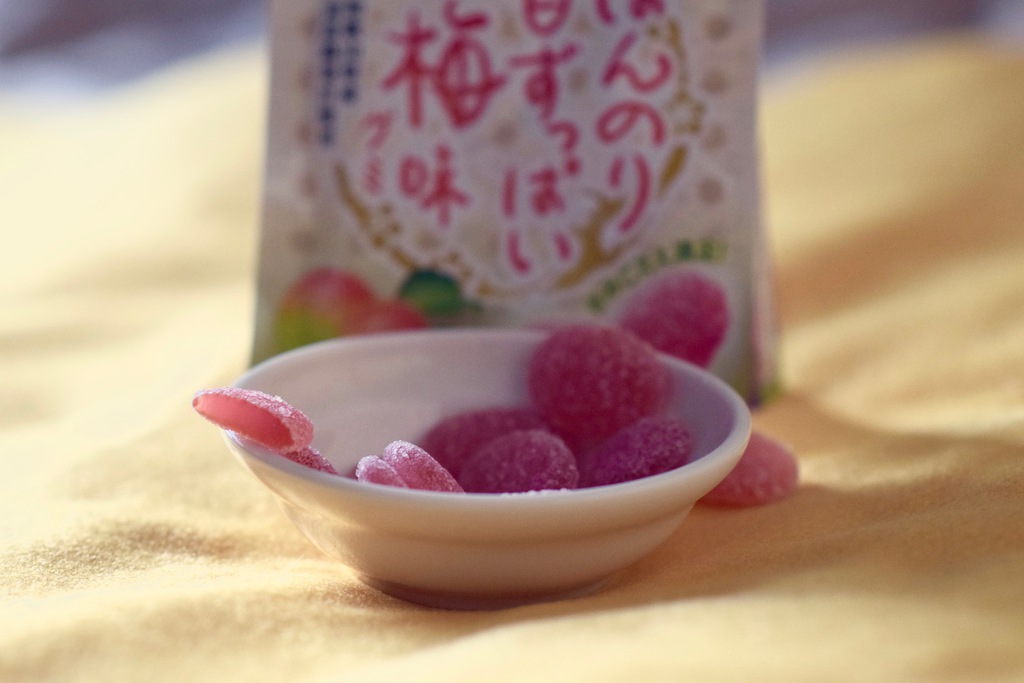 Japanese chewies
One chosen randomly out of the two shown below.