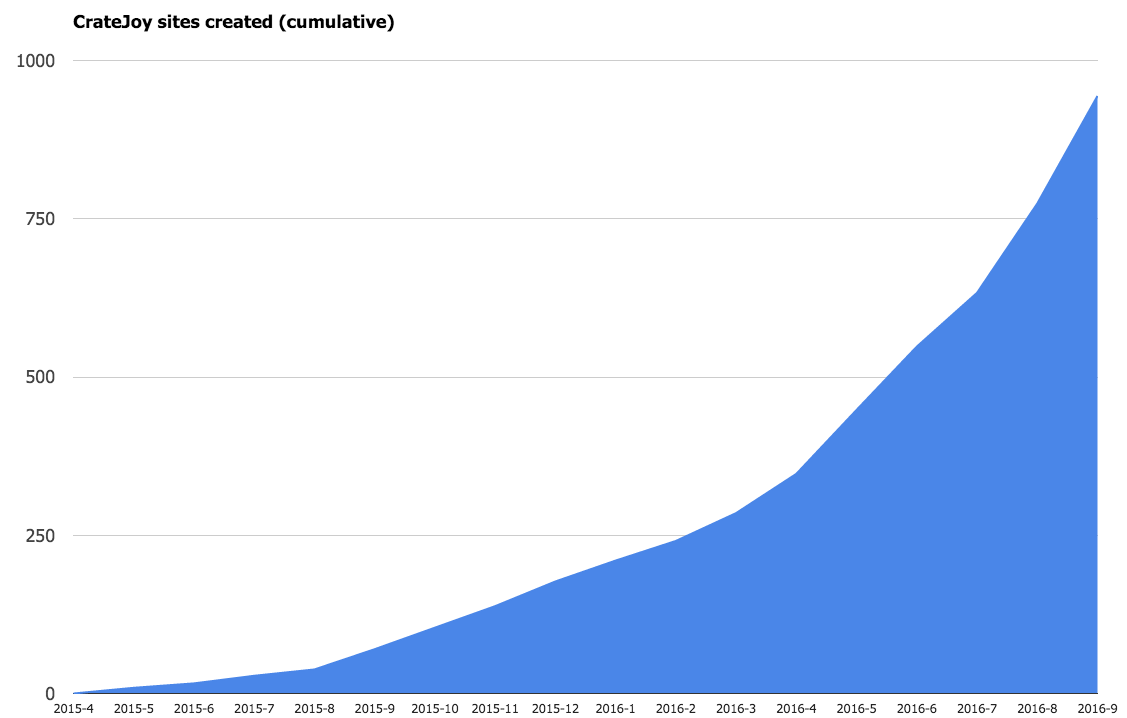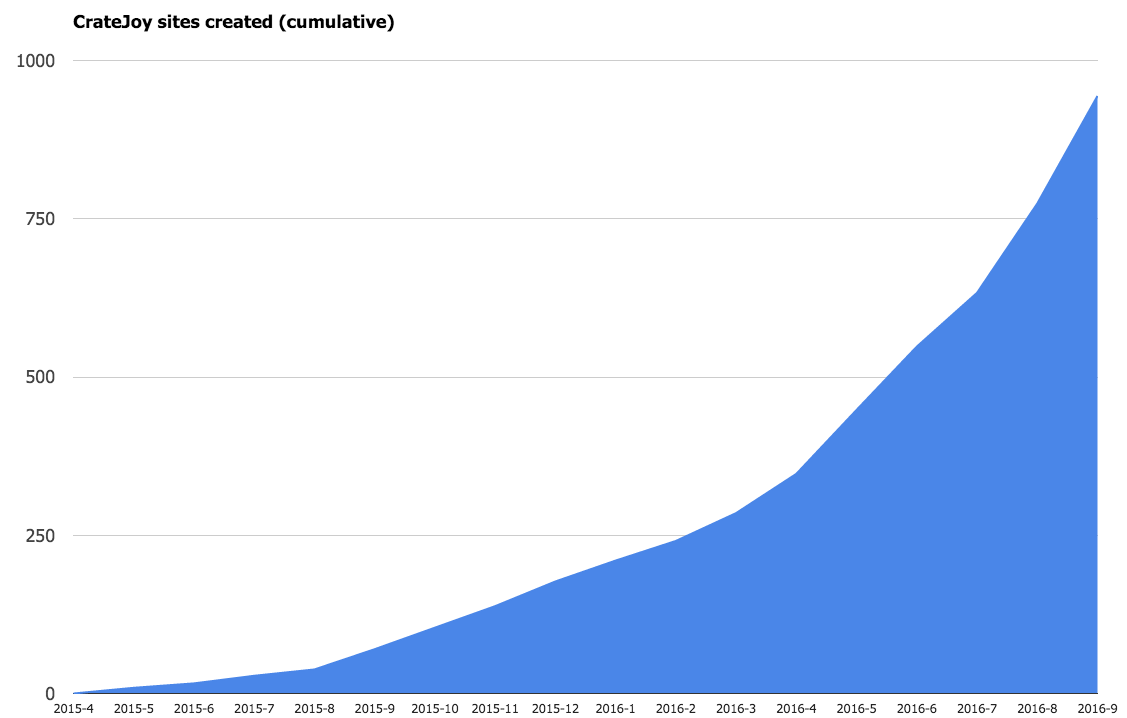 CrateJoy (YC S13) is growing exponentially
Subscription boxes are services that send you random stuff in the mail monthly. Kind of like the book clubs of olden times, except for any imaginable type of item.
Currently the most popular way to start such a service is Cratejoy (YC S13), a store builder designed for setting up services like these. They conveniently have a marketplace listing all stores, complete with date of creation. I spidered the marketplace into a spreadsheet and plotted out how many stores existed each month.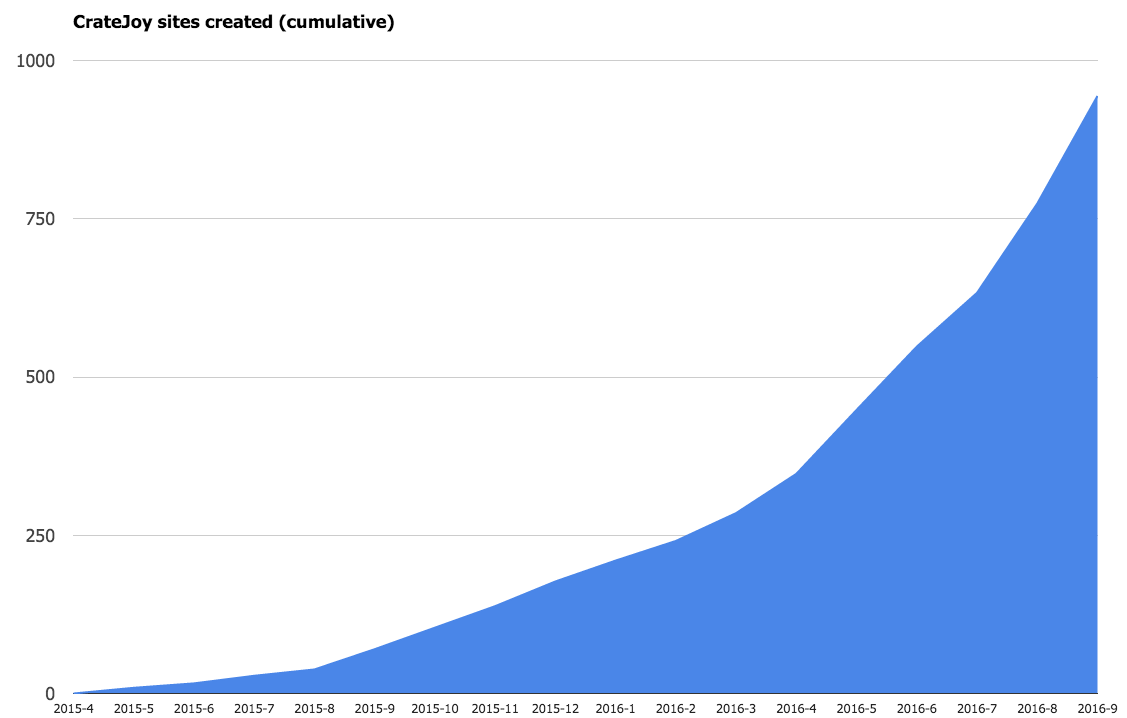 While a year ago there were about 30 new subscription boxes created on CrateJoy each month, that number has now ballooned to more than 150. That's some wild hockey-stick growth.
I started getting the feeling that every month there are increasingly more and more of these out there. For only Japanese candy, besides our own Candy Japan, I know of at least 25 competing boxes, with seemingly more popping up every month. Looks like there really is a subscription box gold rush going on.