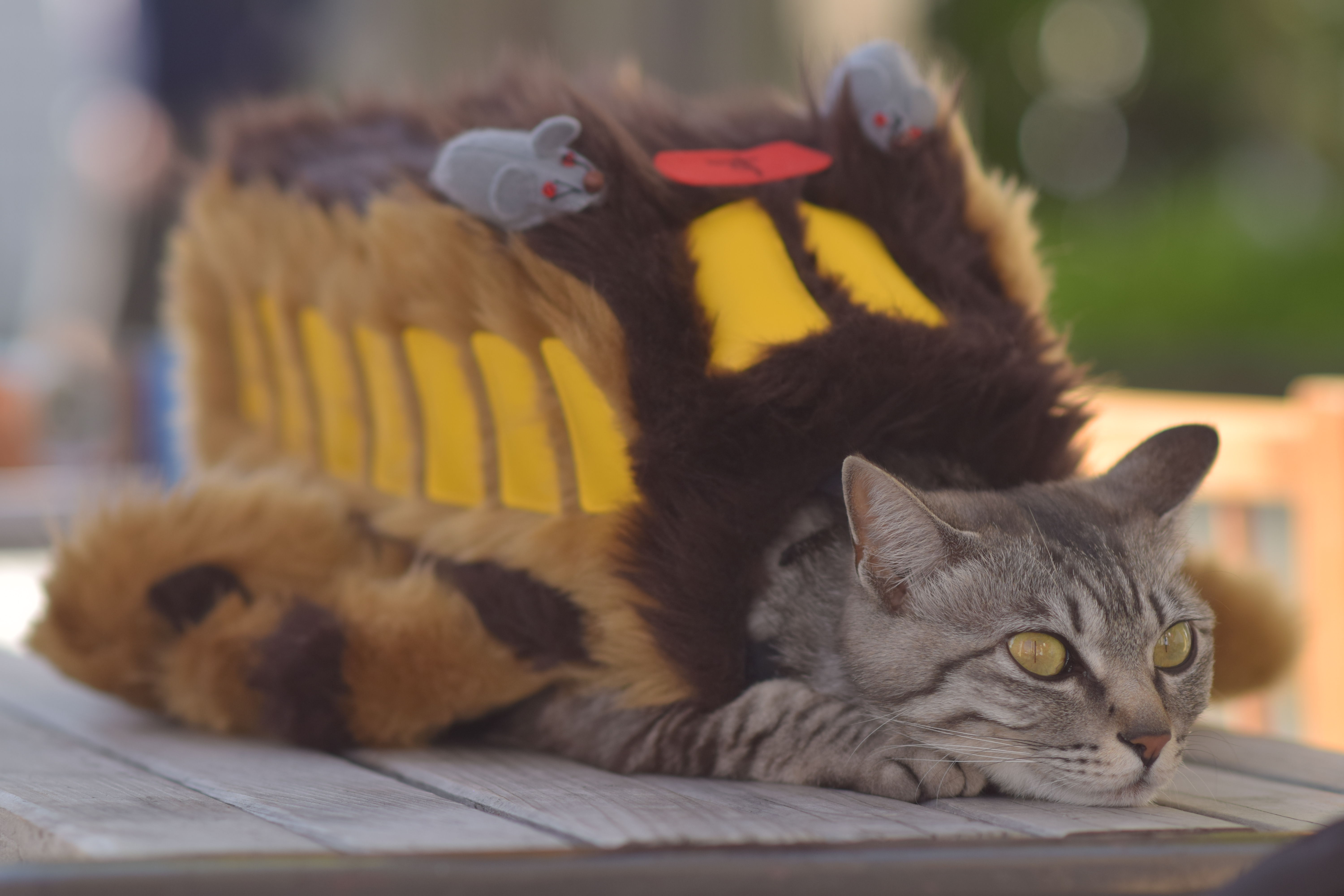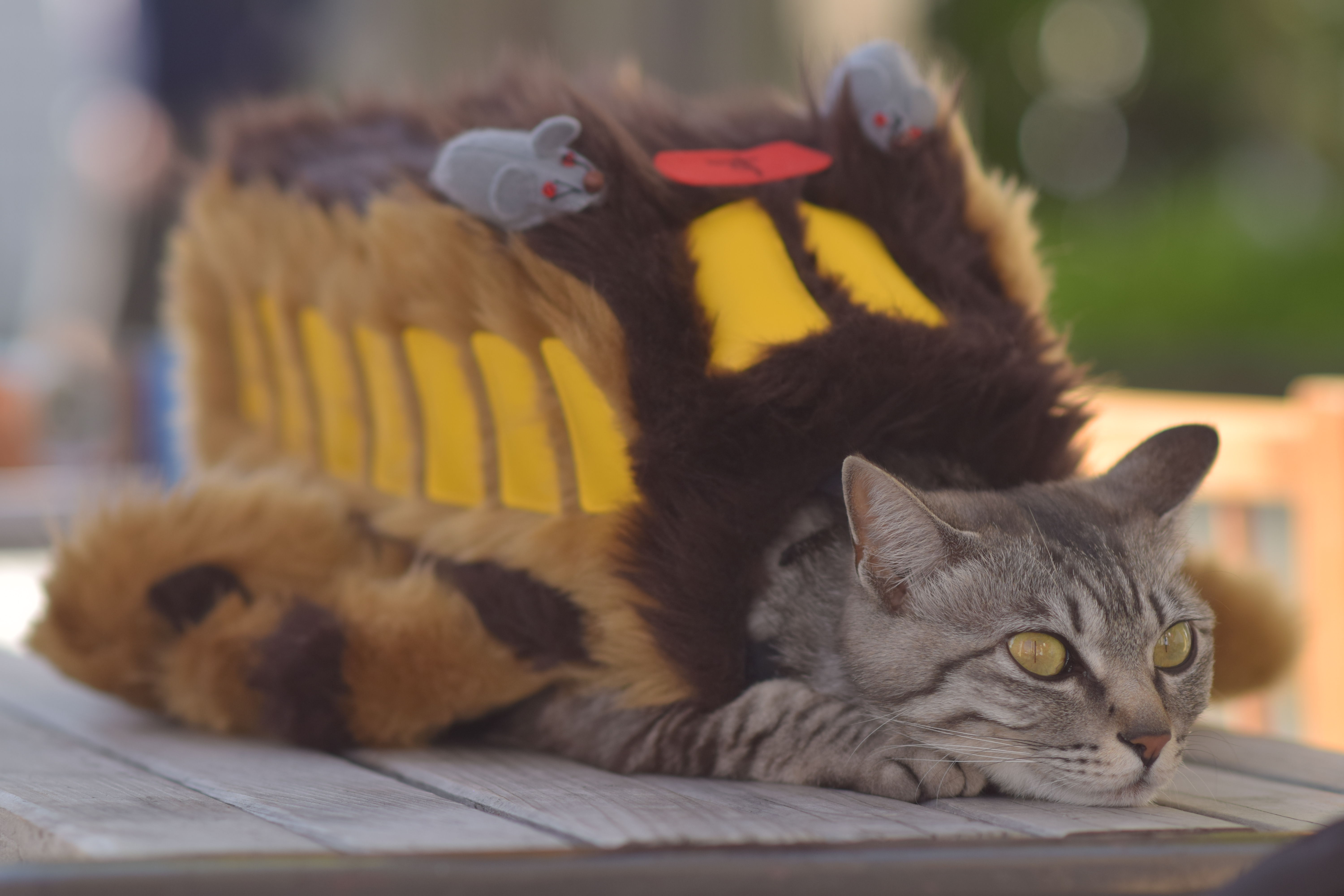 Feline cosplayer transforms into catbus
Thousands of people attend the MachiAsobi anime event in Tokushima, Japan each year. This feline participant had transformed itself into the catbus AKA nekobasu from Ghibli animation film "My Neighbor Totoro", possibly with some help from its owner.
Pictures are originals taken by Candy Japan, feel free to use but please link back.