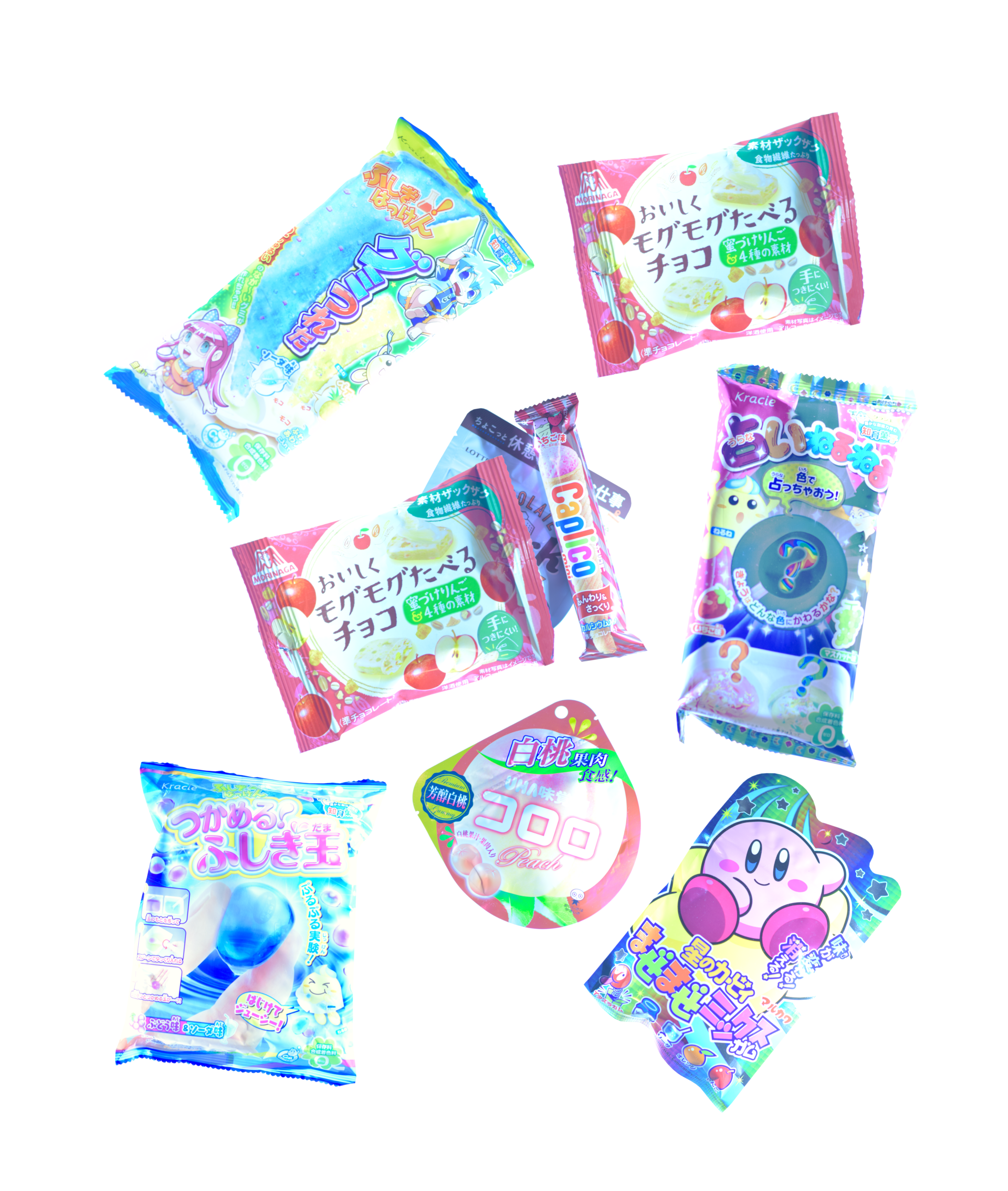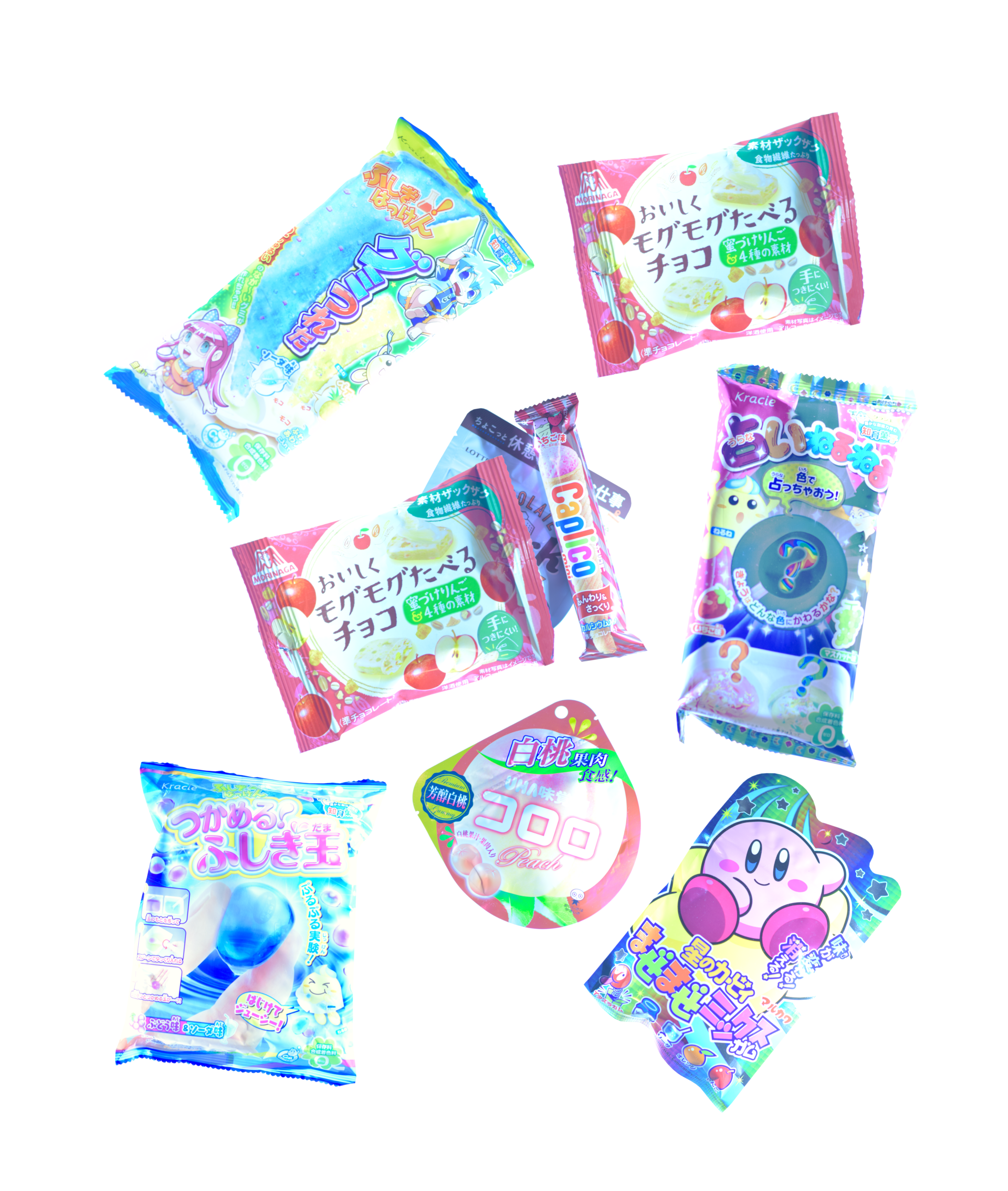 How to Buy Japanese Candy Online
Introduction
Japan has unique candies which can be hard to find elsewhere. Supposing you would like to try some, how would you go about ordering them?
Unfortunately Japanese sites such as the Japanese version of Amazon and other big online stores in Japan like Rakuten do not allow you to place a candy order from outside of Japan. Supposing that you are still determined to find a way to get some, what can you do?
Travel to Japan to buy your candies in person?
You could of course just travel to Japan and purchase your candies there, directly from the local supermarket, but assuming that you aren't willing to go quite that far, what are your other options?
Here are four different ways to buy Japanese candy online, and one offline method as a bonus.
Japanese Auctions
You might already be familiar with the biggest Japanese auction site: eBay Japan. Umm, actually, eBay never succeeded in Japan. They tried to open a Japanese site in 2001, but it never took off, and was closed only three years later as a failure.
In reality the main Japanese auction site now is Yahoo Auctions. As the biggest online auction site in Japan, Yahoo Auctions sells about 5 million items every day, including every kind of Japanese candies you could imagine. So just head on over there to place your order? Not so fast.
Why you can't order directly from Japanese auctions
As already mentioned, big merchants are unwilling to ship abroad, but the situation isn't much better with smaller merchants either.
The problem is two-fold. First, the entire site is completely in Japanese. Even if you do manage to bid and win an auction (perhaps by using Google Translate), you might not have much luck communicating with the seller convincingly enough that they'll agree to ship to you. Despite being part of mandatory school education, English isn't widely spoken in Japan, at least not to such a degree where auction sellers would feel comfortable using it.
The second problem is that even if you do manage to win and even communicate with the seller, much of the time you may find that they are unwilling to ship items abroad. Even though shipping abroad is not very difficult, the sellers are often unfamiliar with how to do it, and would rather save some effort and sell to someone local instead.
Japanese auction proxy bidding services
Here's the solution to this: Japanese auction proxy bidding services. The way these services work is that when you find an auction you want to bid on, instead of bidding on it yourself, you let the service do it for you. They are called proxy bidding services, because they act as your "proxy"—your inbetween representative—when buying from the merchant. If the proxy manages to win the auction for you, the merchant will then communicate with and ship the item to the proxy service.
After the proxy receives the auction item, they will then forward the package to you abroad. This way the Japanese auction seller never needs to deal with the foreign buyer, or ship to a foreign country.
There are many sites offering this service, but one I would recommend is KaiGuys Japan buying service, as I know that the staff there is trustworthy and will even combine multiple auction items into a single package, saving you money on your order.
Find a Japanese store near you
This is the offline option: find a Japanese market near you that already has the candies you want.
As Japanese candy has become more popular, more and more places are stocking it. The prices can also be quite reasonable, as markets import items in bulk, so they can do it cheaper than if you as an individual were to place a single order from abroad. Not only will they likely be able to purchase the items for a cheaper price, but they can also ship the candies to your country more affordably.
Why Japanese markets aren't necessarily pricier than ordering directly from Japan
The cost of shipping is lower, as Japanese markets can ship items by the containerload, while individuals have to resort to using the postal system, which tends to be much more expensive (although more convenient as well).
Another benefit of a local market is that the items are already there, so you won't need to wait for the shipping to be completed and there is no risk of delays. You can also just hop over to see what they have, even if you don't have any particular item in mind. The downside is that the selection at a local market is going to be much more limited than what you would find online.
How to find a Japanese market near you
This isn't rocket surgery, Google is your friend here. Perhaps start by searching Google maps first, where you might also try "japanese import store". Other keywords to try would be "japanese grocery store", "japanese market" or "japanese supermarket".
One issue with Google Maps is that it mostly just searches the names of the stores, but sometimes even shops that seem to have nothing to do with Japan might still carry Japanese snacks and candy as just a part of their selection. For example some ordinary candy stores not particularly focusing on Japan so stock some Japanese candy as well.
Yelp can sometimes find more results than Google Maps
To overcome this search limitation, try Yelp. Searching there is quite effective, as their search shows results not only from store names, but their searches also apply to comments. So if you search for "Japanese Snacks" on Yelp, you can find all the stores where someone has merely commented that they stock Japanese snacks—super helpful.
Types of Japanese markets
Some stores carrying Japanese items are chains with multiple locations, so if you can find the name of a chain that exists in your country, do check Google Maps to see if they might have a branch store near you. Just to give you some pointers to start with, here are three such chains in the United States:
Nijiya Market operates in California and Hawaii.
Marukai is a chain of retail markets that imports and sells Japanese goods with locations in Cupertino, San Diego and Los Angeles.
Mitsuwa Marketplace is a Japanese supermarket chain with locations in Torrance, Irvine, Costa Mesa, San Gabriel, Santa Monica, San Diego, San Jose, Chicago, New Jersey, Texas Plano and Hawaii. There are also smaller Japanese markets with just a single location, such as Maruichi in Rockville, Maryland.
US and elsewhere
If you are in the US, information about Japanese stores is quite easy to find, as there are handy lists already prepared for you online, such as Just Hungry's list of Japanese grocery stores in the United States and territories. Outside of the US you might be surprised to still find a store near you—or at least in your country—that you didn't even know existed.
For instance Finland has some stores, such as an old little Japan store called Tokyokan in Helsinki, and another one called Luca that also stocks Japanese candies. If even remote Finland has stores stocking Japanese candy, I'm sure your country does as well.
Online stores
If you know exactly what you want, but have no stores near you and aren't willing to deal with auctions, there are several online stores that can ship you the Japanese sweets you desire. Most of the stores ship items directly from Japan to your home address, so to them it makes little difference where you are located; they can ship anywhere, the only difference to them is writing a different country name on the shipping box.
If your local currency is not US Dollar, but the prices that the store lists are in USD, you can still order, as the price will be converted to your local currency in your credit card statement.
Is free shipping really free?
If you want to compare prices, take shipping into consideration when doing so. The term "free shipping" is popular, but in the end you always end up paying for shipping, as no store can just teleport items magically for free. In reality someone always has to shoulder the shipping cost, and "free shipping" is just another way to say "shipping cost is included in the price".
There is a massive amount of these stores online, so they are quite easy to find. Below is just one example, chosen for its longevity—it has been operating since 1996!
J-List AKA J-Box
First off, J-List the company actually operates two online stores stocking Japanese items, only one of which bears their name. The distinction is that "J-List" contains some adult items, while "JBOX" is a version safe for all ages.
Besides the wide selection, there are two remarkable things about this company. First is, as just mentioned, just how long it has been operating: over 20 years. In online time that is an eternity. As they have a long-lasting reputation they'll want to protect, you are rather unlikely to encounter any problems ordering from J-List. The second remarkable thing is their online presence in social media. Their Twitter account @jlist is updated about once per hour, and their Facebook page also has good content every day.
How J-List started
The site was started by Peter Payne, who is an American expat in Japan. Peter was first working as an English teacher, but as that isn't a very good long-term career for foreigners in Japan, he wanted to get out of it to do something new. Nowadays he even has a family in Japan, which partially explains how he can be so active in creating new content, as his son helps him come up with fun topics to write about on 2ch, which is a Japanese site similar to 4chan or Reddit.
Their store has about 300 different Japanese candies and snacks to browse, you can find all of them here.
Candy Japan
Suppose you don't have a local Japanese market to browse around, and don't really know what to try ordering from an online store?
Fortnightly surprise boxes
For those times (make it Suntory times, sorry, couldn't resist) when you just want to try out various things without knowing in advance exactly what that might be, we created a service called Candy Japan. It works like this. You subscribe to the service for a monthly fee, and then every two weeks we'll ship you a box of various Japanese candies to try. Every box will be different, so you'll get to sample various candies to see what you might like. Some even describe it as having a birthday or Christmas every two weeks, as it's exciting to open a box when you're not quite sure what it will contain.
English-language explanations for your Japanese candy
Besides getting to try a lot of things and receiving surprises, another benefit is that since we are sending the same items to a lot of people, we can make the effort to also research them and write English-language explanations for all the items you'll get if you subscribe. We do this by sending out a twice-monthly newsletter that explains the items in the most recent box that we sent out to you. Besides the item descriptions, we also include background tidbits about our lives in Japan.
We can ship to any country in the world (except Germany), and shipping is already included in the monthly cost.
Thank you for reading
We are still experimenting to see what the perfect balance between price and box contents for this service should be, so please check the homepage for the most up-to-date information. All feedback is welcome, you can always contact bemmu@candyjapan.com.
Please do subscribe to Candy Japan if you'd like to start receiving Japanese candy to your door as soon as possible.