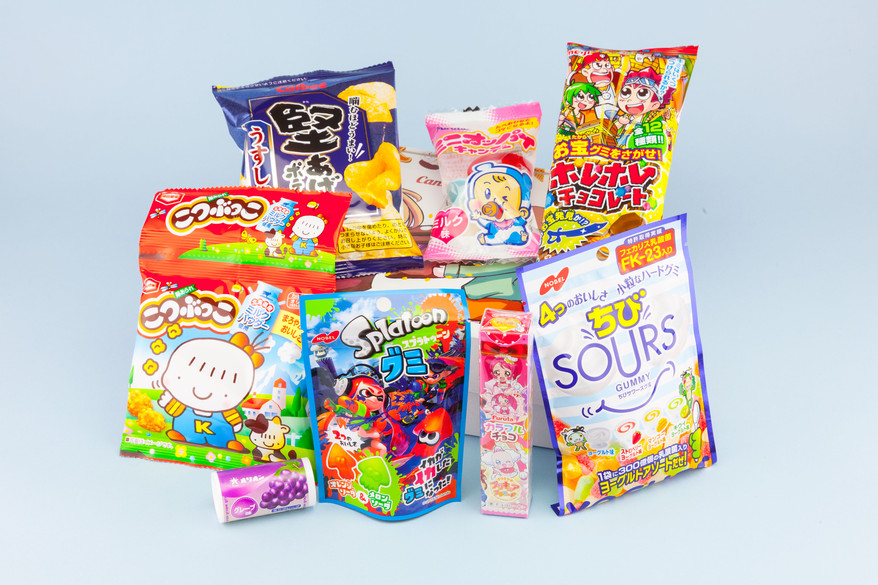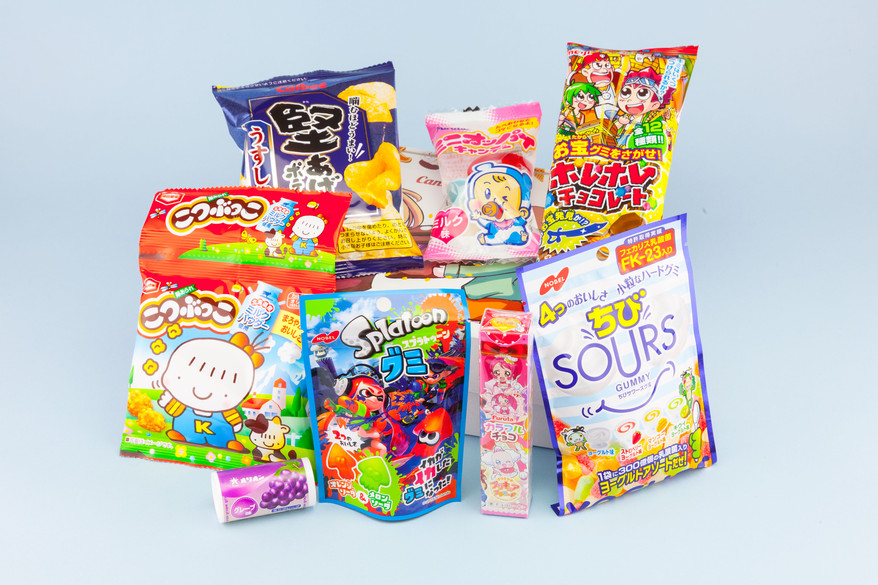 The Big List of Japanese Candy Boxes
Here's a list of every Japanese candy subscription box I've heard of. These are services that for a monthly fee send you candy from Japan periodically.
I don't go actively looking for these, but whenever I hear of a new one I add it to this list. If you know one that is missing, drop me a line.
Full list of Japanese candy subscription boxes
Bokksu  (first spotted February 2017)
Candy Japan (the website you are on, service started in 2011)
Crave Japan  (first spotted November 2018)
Freedom Japanese Market japanese snack subscription
Japan Life Box  (since late 2017)
Japanese Candy Ninja  (first spotted May 2017)
Popuka - Just Snacks  (first spotted September 2016)
UmaiBox  (at least since 2015, originally operated from France as nihonbox.fr)
Forget Sushi KyotoBox (since November 2016)
Dead
Sweets of Japan  (since November 2017, but now a wagashi and matcha online store instead of a subscription site)
http://okashiconnection.com/  (shut down December 2017)
http://skoshbox.com/  (shut down April 25, 2018)
http://www.jlist.com/product/SNACKSUB1  (down at least since February 13th 2017)
http://www.japanesetreats.com/  (down at least since February 1st 2017)
http://oishiibox.com/
http://www.shikibox.com/  
http://www.omnombox.com/  
http://www.nandemobox.com/  (down at least since February 1st 2017)
http://www.otakyou.com/en/otakyou-box  
http://www.desubox.com/  (down at least since February 1st 2017)
https://japanyum.com/  (down at least since February 1st 2017)
http://www.yumecrate.com  (founded by ‎Danny Ta, first spotted July 2016, down at least since February 1st 2017)
https://www.japancandymonthly.com/pages/subscribe-now  AKA
http://japancandymonthly.tk/ (founded mid-2016, down at least since June 2018)
http://www.okashda.com
https://dokidokiboxie.com/  (first spotted October 2016, down at least since June 2018)
http://www.tokyosweetbox.com/
http://marimomarshmallowstore.com/collections/marimo-candy-club (at least since June 2018 they seem to have shut down their subscriptions and become a store only, which later also shut down)