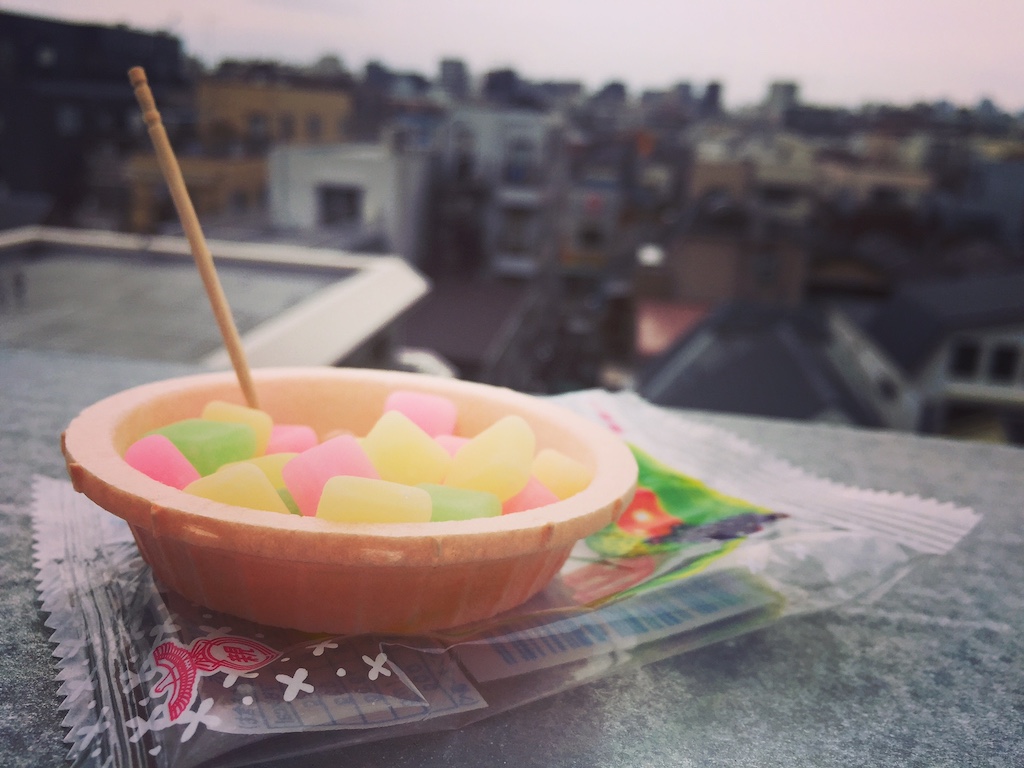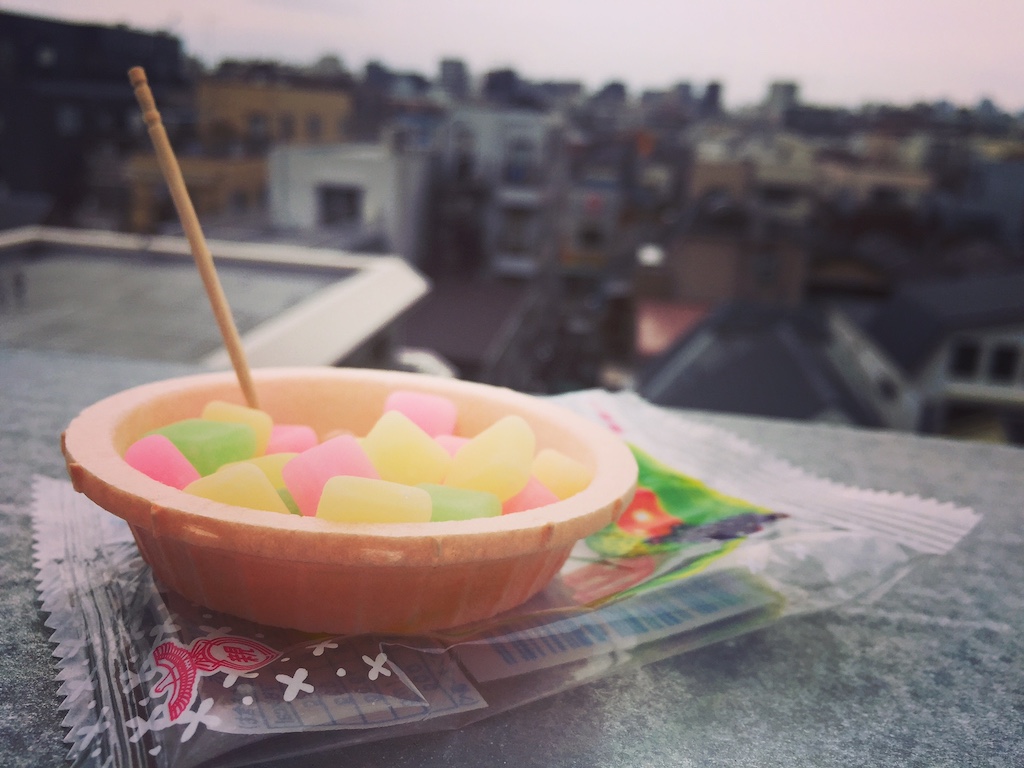 7 Japanese Chewy Candies
Here are 7 Japanese chewy candies with concepts varying from little bits you eat with a toothpick to ones that give you energy or even have you compile a little fruit shop diorama.
Fruit Forest Candies
This kind of snack in is called "dagashi" in Japanese. It's a kind of inexpensive candy for children without a lot money to enjoy. These particular dagashi are fruit snacks. They have a chewy and gummy texture, and come with a bowl and toothpick to eat with.
Perfect for a work desk snack because you and enjoy a fruity treat without getting your hands dirty. However, I do not recommend eating the bowl. I tested that for you to...less than favorable results.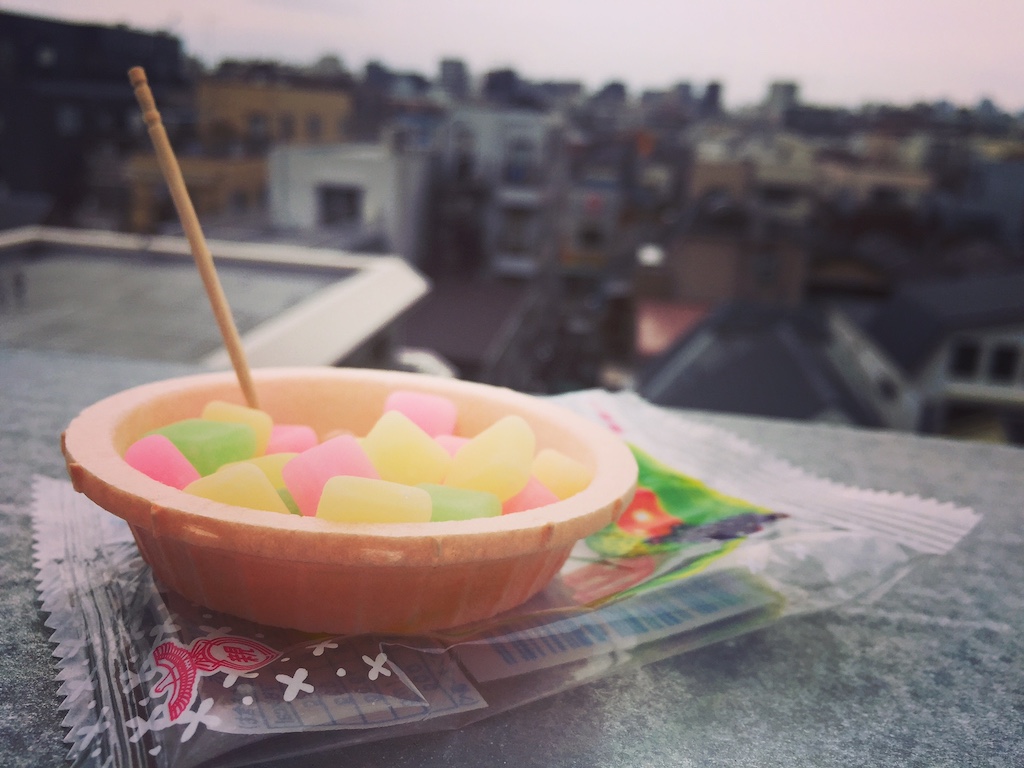 Kracie String String Candy
Grape and Muscot flavored strings! Twist and tie them together to get peach flavor. How's that possible? Science! I chew on these for quite a while like gum, but it's actually a lot more like taffy.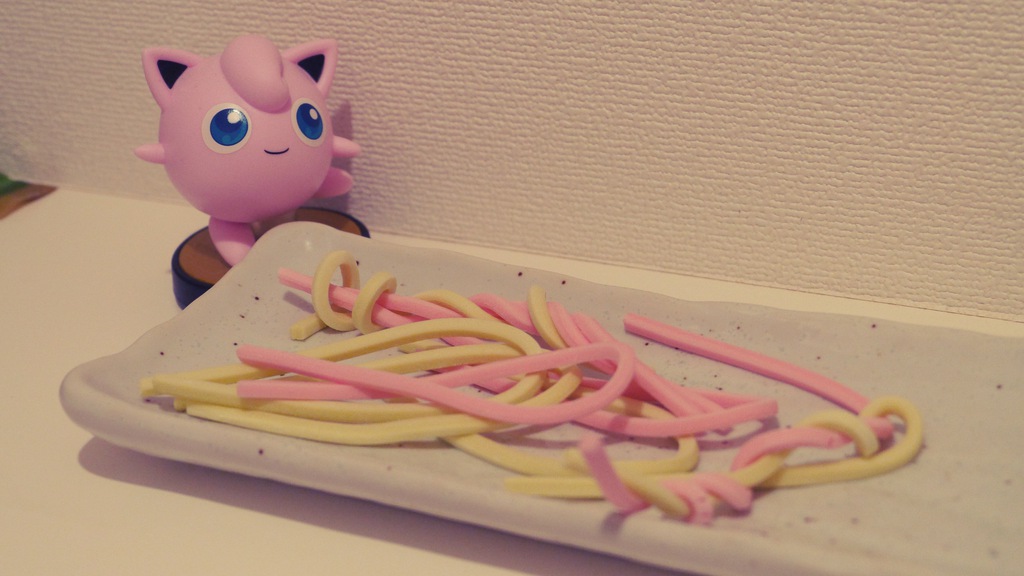 Kajiriccho Flash Lightning Soda
This unique looking rope candy has a fun chewy texture. It almost feels like gum before it melts in your mouth. The soda flavor is a staple of Japanese candy flavors. It's really sweet and slightly sour. The sourness isn't too over-powering either despite it being compared to a bolt of lightning.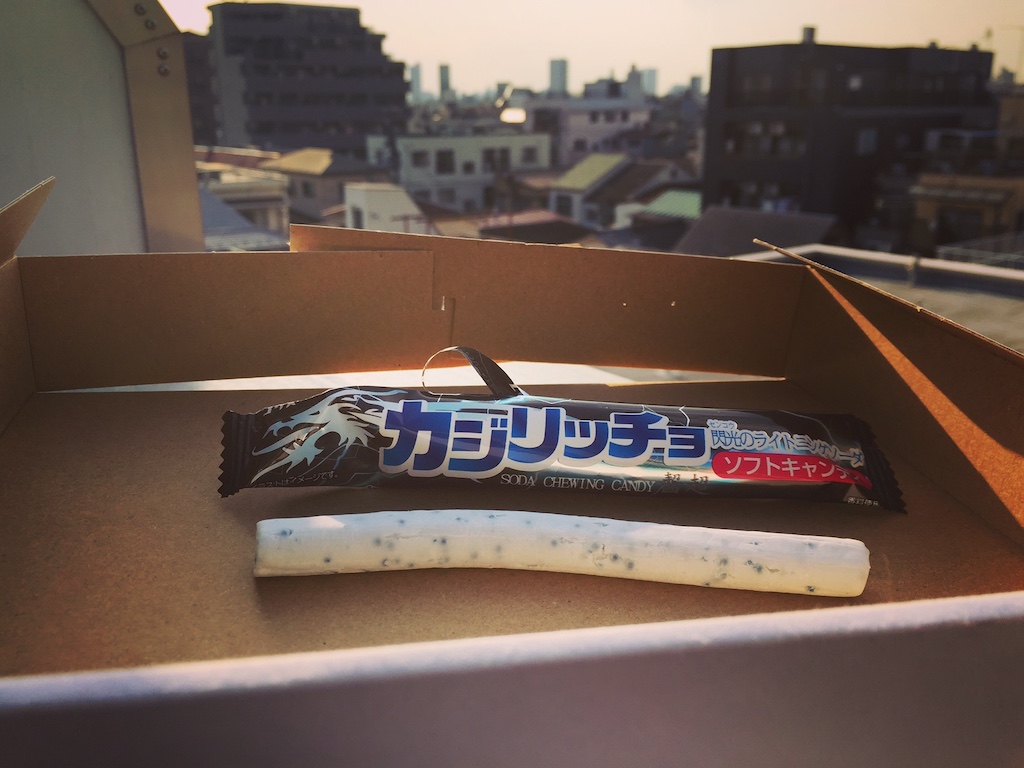 Ju-C! Irodori Ramune
These chewy candies are made of compressed sugar. After a bite them they practically melt in your mouth. They come in four delicious soda flavors for you to try: melon soda, grape soda, apple cola, and cider cola. Being that these are Japanese soda candies, they are very sweet and a little bit sour.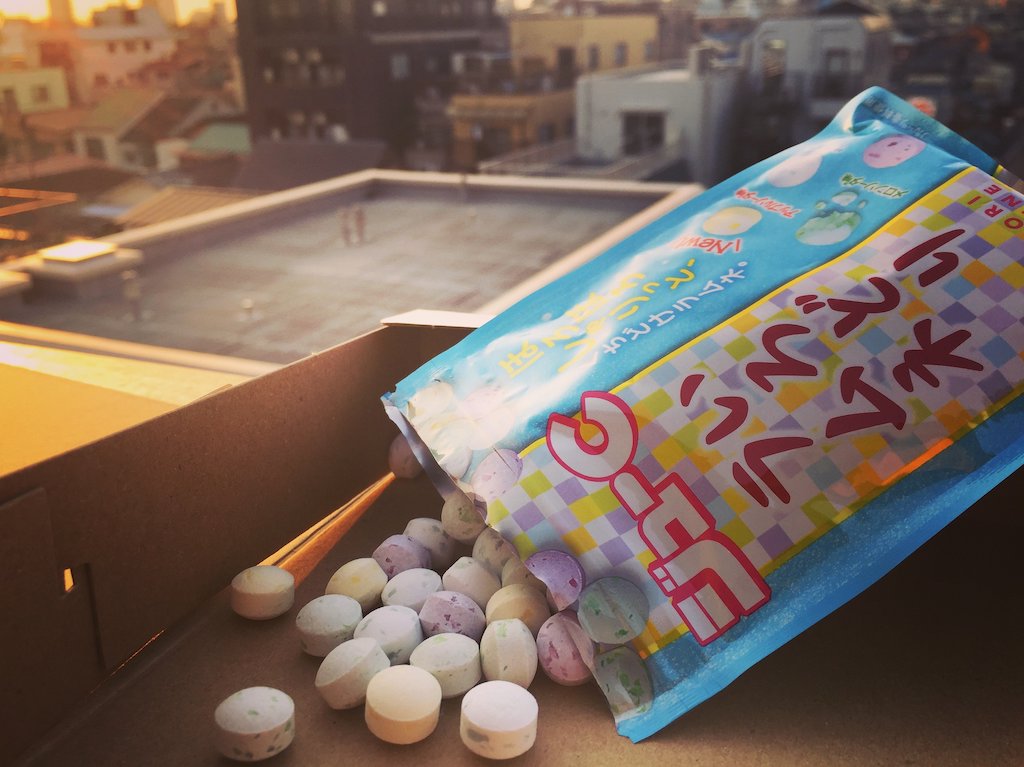 Mazemaze Drink Mix
The four flavors of these Jelly Bean -like candies are original soda, lemon, cola, grape and melon.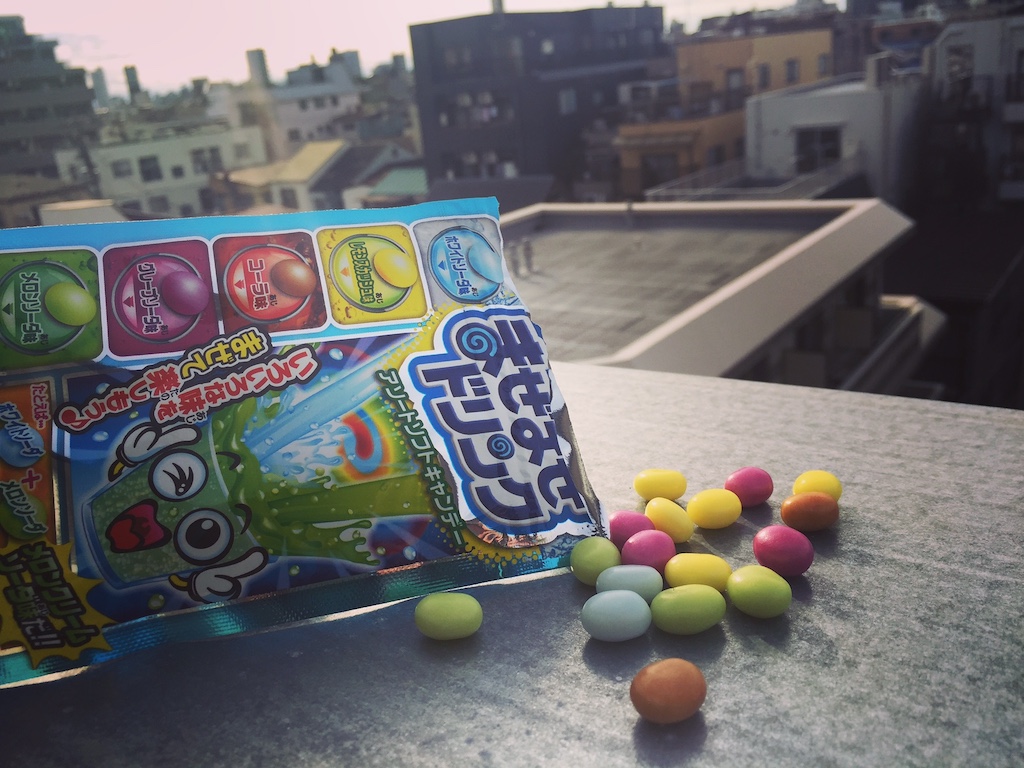 Energy Drink Bubble Candy
A hard PEZ-like chewy candy that tastes just like popular energy drinks found in Japan. Once you pop in one of these circular tablets and bite down they'll break apart into powder, activating the fizzing feeling in your mouth. The candy itself won't keep you up at night like a real energy drink, but the fizz in your mouth just might.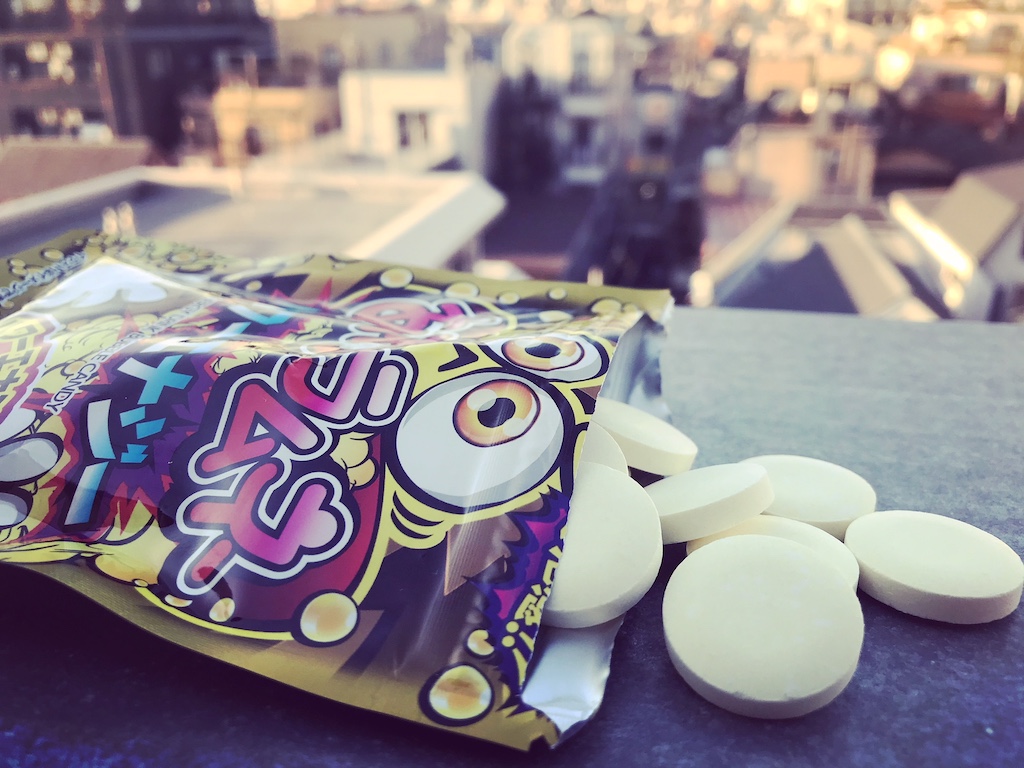 Green Grocer's Soft Candy
Now you have a chance to open up your very own grocery stand. This candy might remind you of "Playdough." It comes with a cute pop up box. Just mash the chewy candy down into the molding tray and place them on the stand. Note that it's random whether you get vegetables or fruits.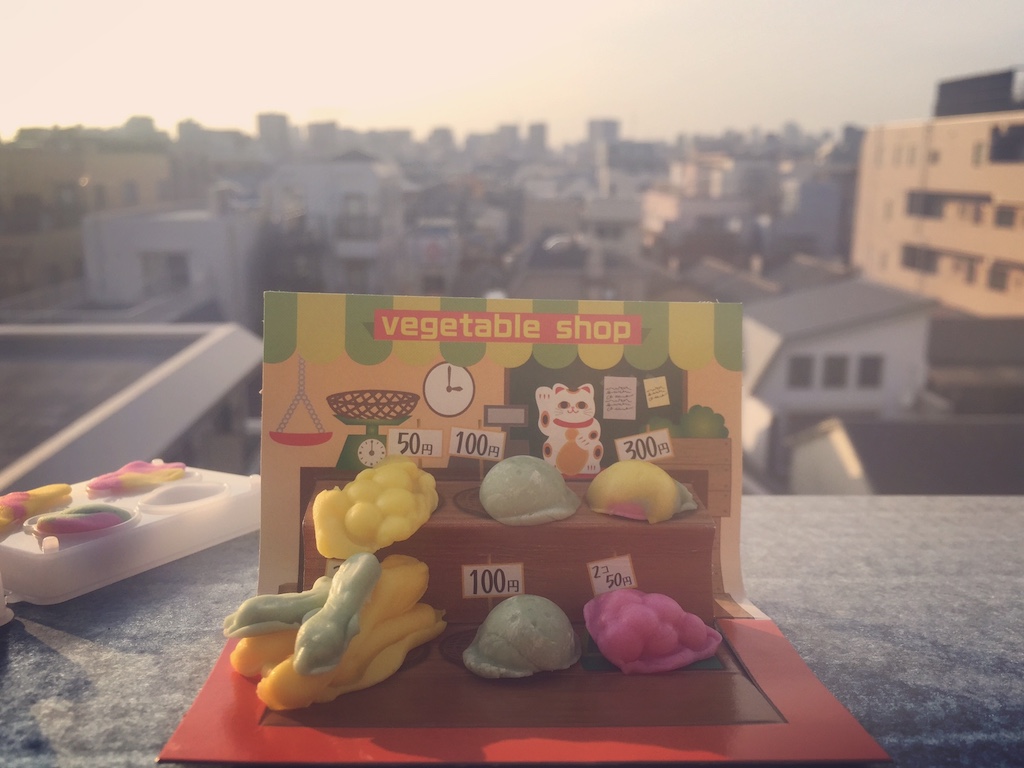 Want to try some Japanese candy for yourself?
Candy Japan is a service that sends you treat surprises from Japan on a subscription basis. You can learn more here.