One-time Japanese Candy Box
Want to try some Japanese candy, but don't feel like committing to paying monthly?
If you prefer pre-pay, here's how you can try Candy Japan by buying a gift to yourself.
What is Candy Japan?
See the Candy Japan home page to better understand what the service is like. Basically you get two boxes of candy each month. The contents vary, but generally the total weight of the two boxes will be about 400 - 500 grams (14 - 18 ounces) and each box has 2-5 items in it, depending on their size.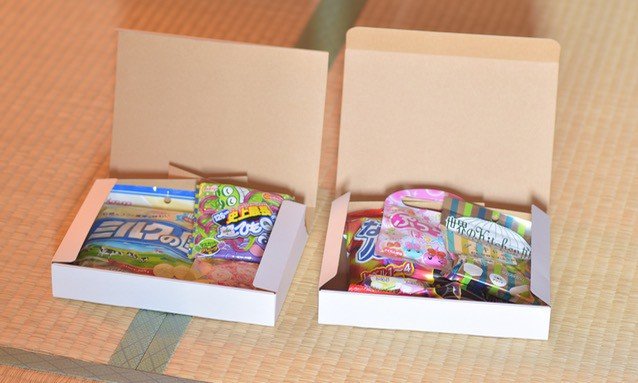 How to try it one time only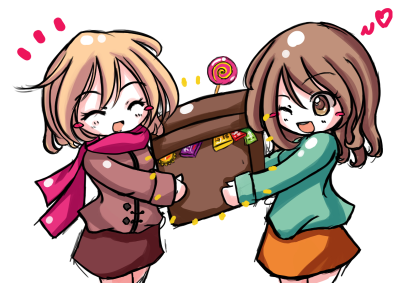 To buy a gift card for yourself, you can go here and buy a gift card using PayPal. Then you will get a gift link, which is usually intended for giving to a friend. In this case go to the gift card link yourself, and you will arrive on a page like this: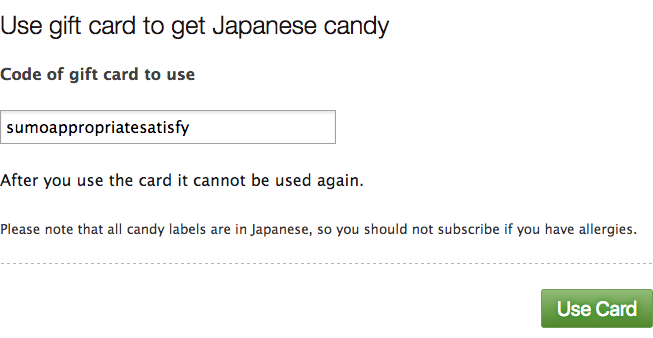 Click on "use card" and you will arrive on the following page: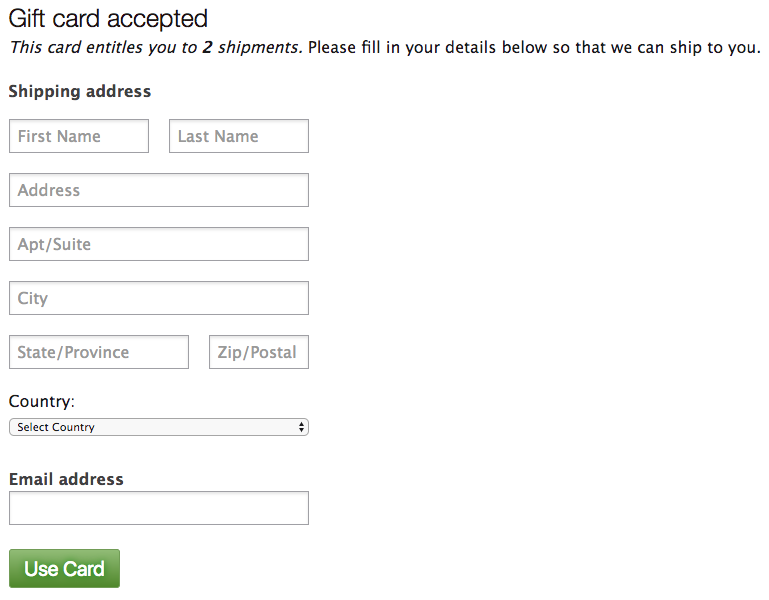 Here you can enter your address. After clicking on "use card" the next shipments will then be delivered to you. The minimum order is one month, which in this case is two shipments.
Delivery time
Candy Japan usually does not do pre-paid orders without recurring payments, because the lead time for a package to arrive from Japan is long. After you place your order, the typical time to first package is 3-5 weeks. The next one after that arrives in 2 weeks.
Why subscribing is better
Because of the lead time for the first package to arrive, it is better to subscribe and then cancel your subscription if you don't like the service. Why? Because if you first get yourself a gift card, enjoy the two boxes and then decide you want more, by that time it will be too late to ship you the next box and you will miss out on one shipment. To continue you would need to wait 2 extra weeks between boxes compared to having subscribed continuously.
Conclusion
While it is easy to get candy without a monthly payment, it can lead to extra wait time if you later decide you want more.
To buy a one-time gift to yourself, visit the gift purchase page.