May 14th 2017 | Spuddenly Cream Cheese and Chocolate
This email explains what was in the May 14th candy shipment, which should arrive around the world around mid-June.
The items in the box are: Fruit Forest Dagashi, Bourbon Chocolate and Yogurt Potato Chips, and Calbee Sweet Potato and Cream Cheese.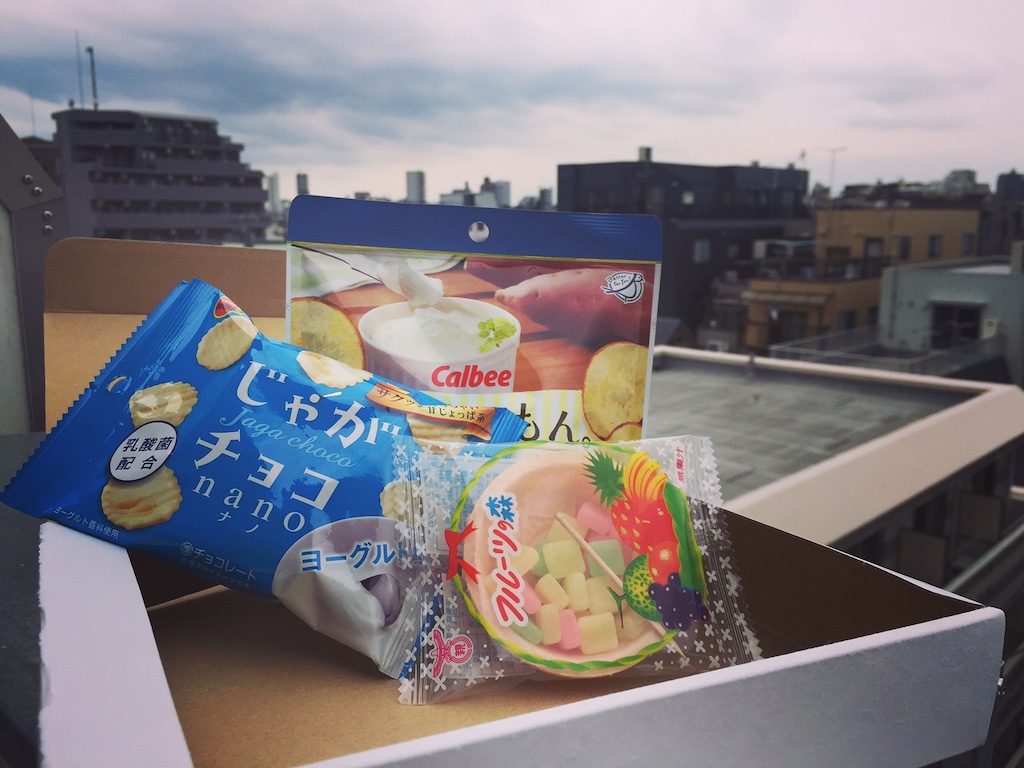 Fruit Forest Candies
This kind of snack in is called "dagashi" in Japanese. It's a kind of inexpensive candy for children without a lot money to enjoy. These particular dagashi are fruit snacks. They have a chewy and gummy texture, and come with a bowl and toothpick to eat with.
Perfect for a work desk snack because you and enjoy a fruity treat without getting your hands dirty. However, I do not recommend eating the bowl. I tested that for you to...less than favorable results.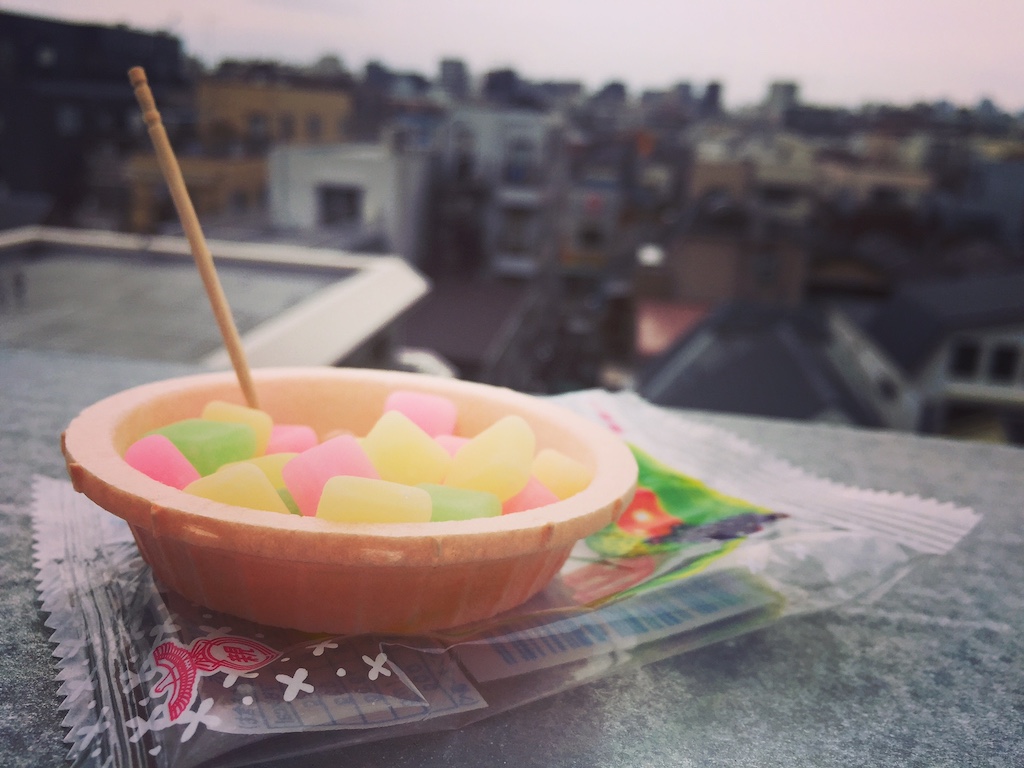 Bourbon Chocolate and Yogurt Potato Chips
Now here is a mix of flavors I never thought I'd enjoy. The secret has long been out that sweet and salty treats are amazing. These slightly salty potato chips are absolutely drenched in chocolate and yogurt to put that assertion to the test. The taste is a rush of rich yogurt and chocolate that is quickly followed by a familiar potato chip zing. Oh, and of course it comes with a satisfying crunch.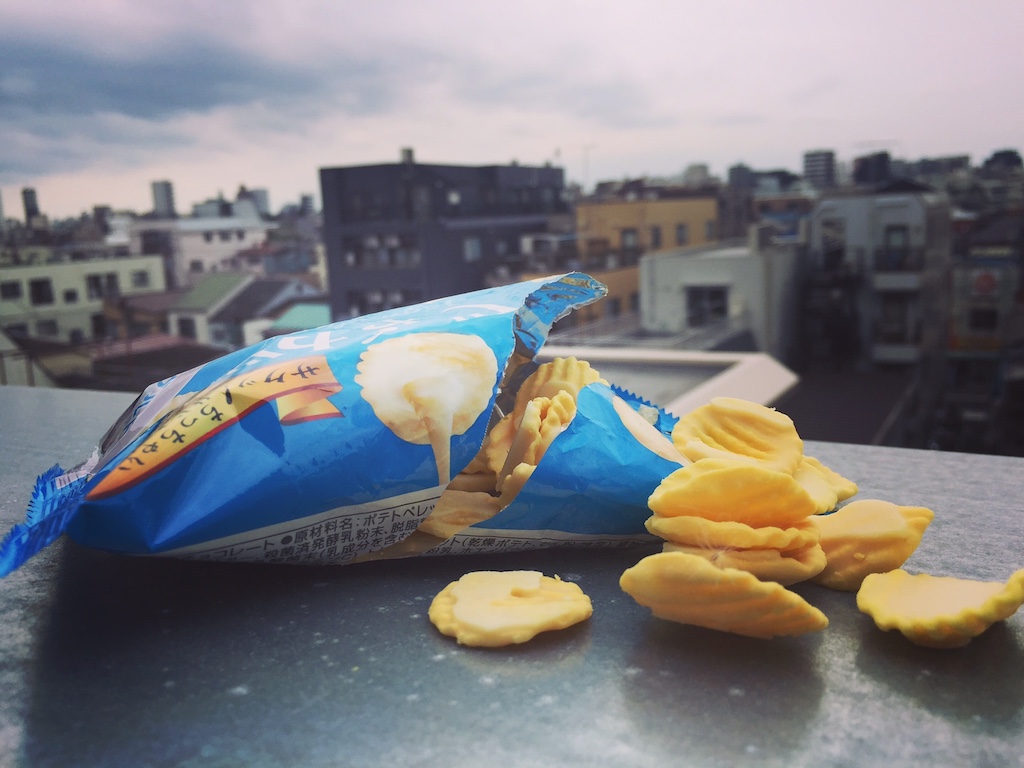 Calbee Sweet Potato and Cream Cheese
Continuing the awesome things that make great potato chips flavors this month come these Calbee sweet potato and and cream cheese potato chips. The only thing better than regular potatoes are orange and savory sweet potatoes, and apparently the only thing better than those is a blast of cream cheese. They're crispy and mild in flavor, so that they retain that great Japanese satsuma imo flavor.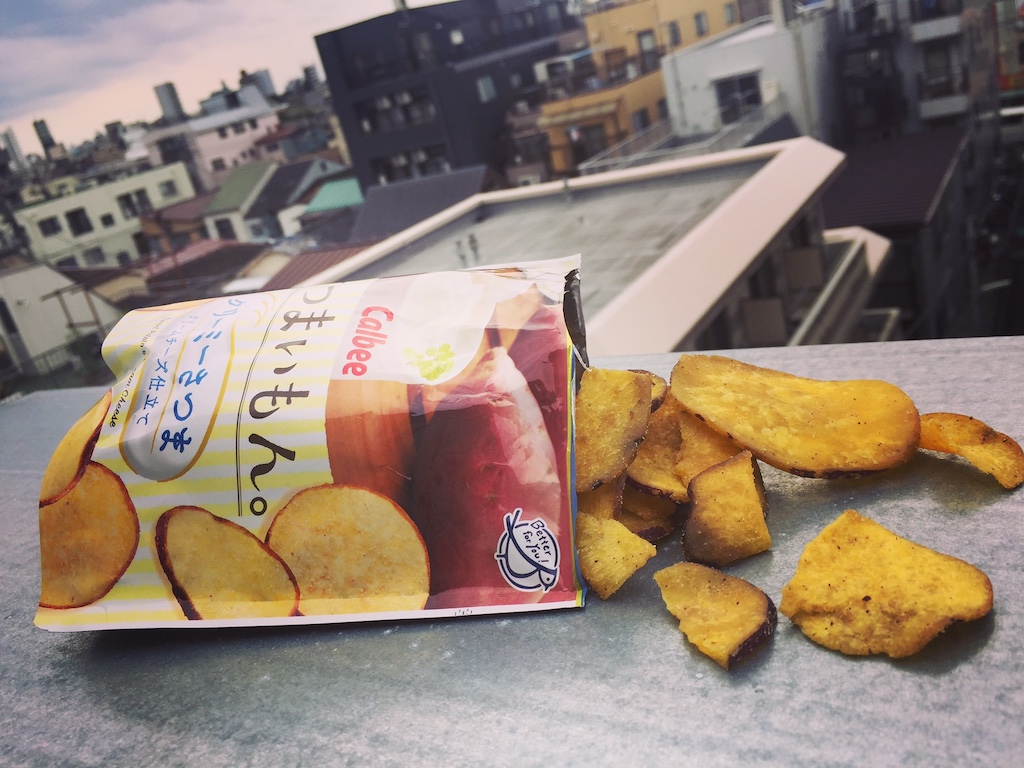 I spend about 2 hours a day studying Japanese characters. What keeps me motivated? I decided to write about it.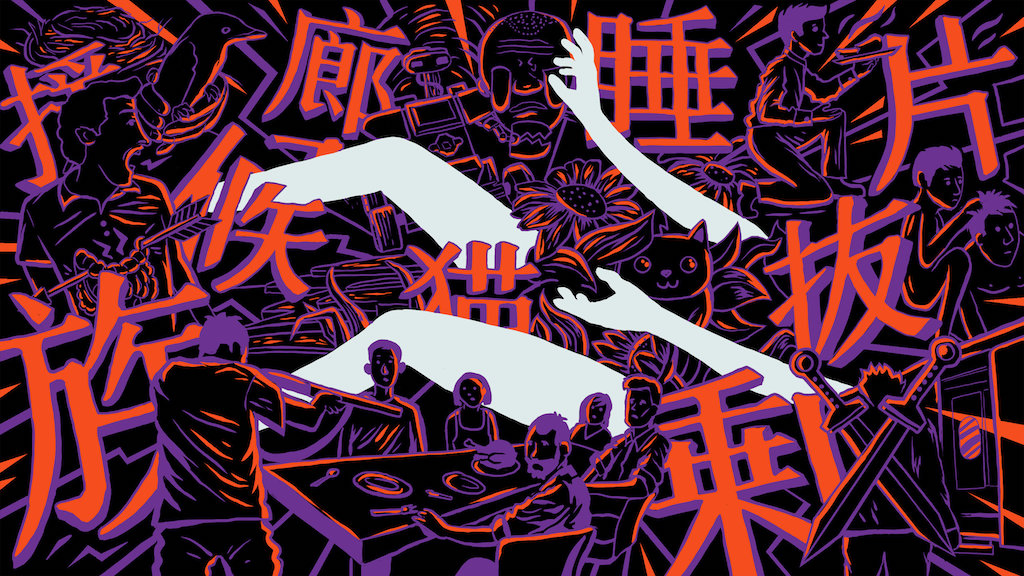 All is not well at the Bunny Fort. The fuzzy lops on the wall remain weary and tired, for the Cats of Casterly Box are drawing near with every night. They do not sow, but the fuzzy lops repeat their words:
Ours is the Furry.