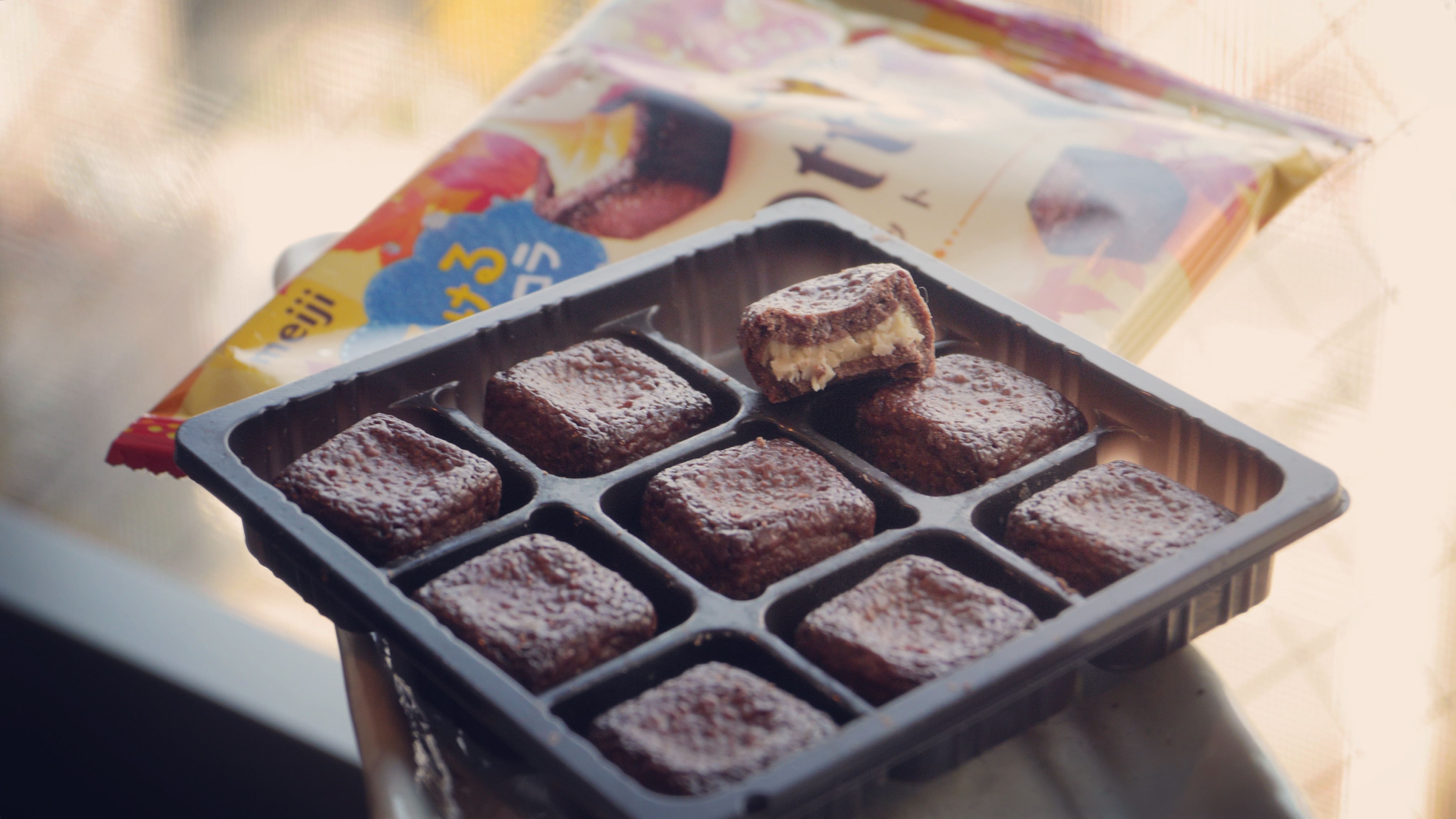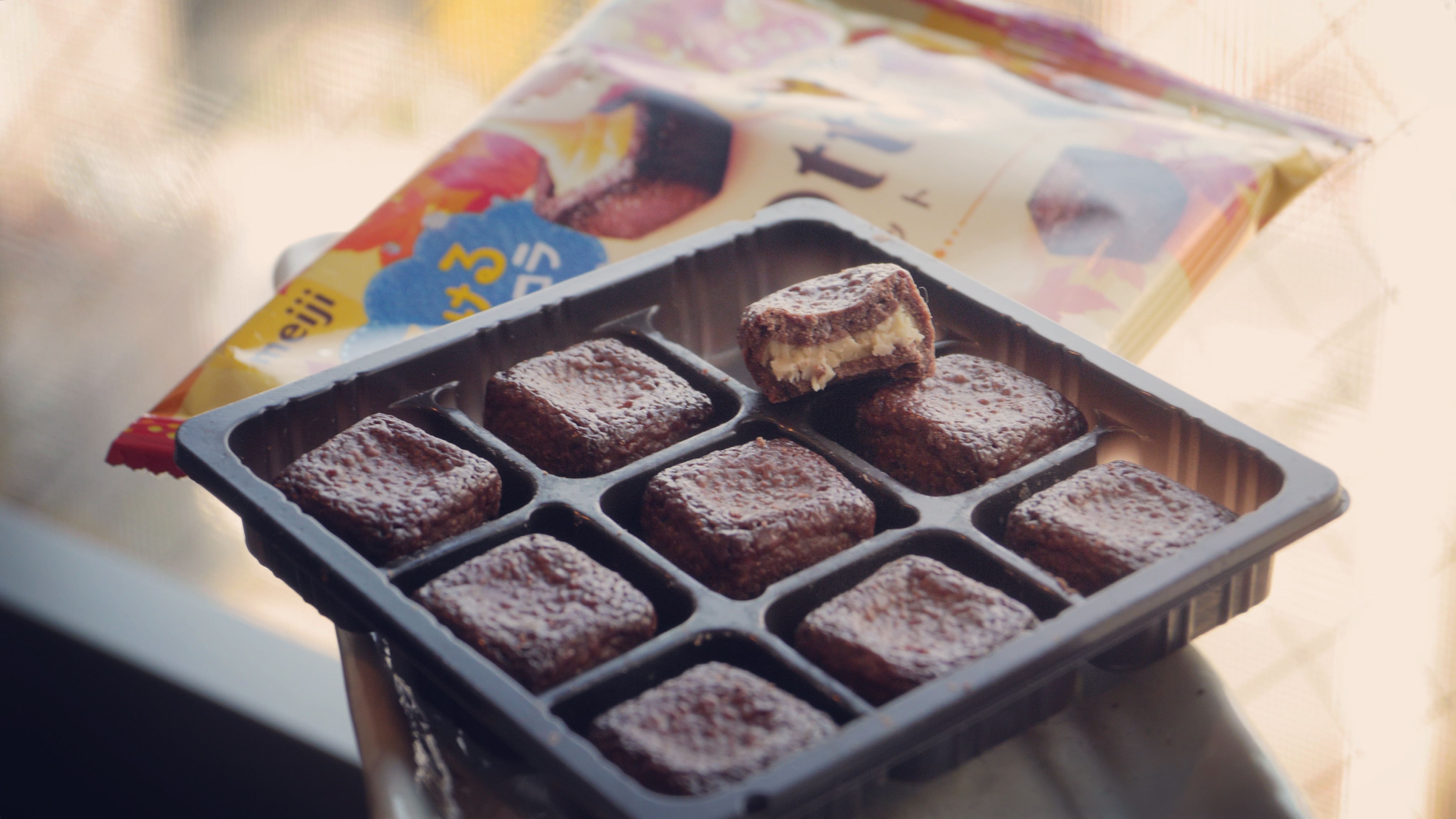 Japanese Candy and Chocolates by Meiji
Meiji is a major candy and chocolate manufacturer in Japan. They have been making them for 100 years, and are the biggest seller in Japan, with Japanese people spending over a billion dollars buying candy and chocolates from Meiji every year. Here are some examples of Meiji products Candy Japan has sent out in the past.
Meiji Mini Mix
Meiji is a famous candy maker in Japan with all sorts of different treats to discover. This assortment of candies includes five different candies for you to try yourself. Flavors included are yogurt, chocolate, strawberry, fruit mix, and lemon. The ultimate question for you is which flavors go great together.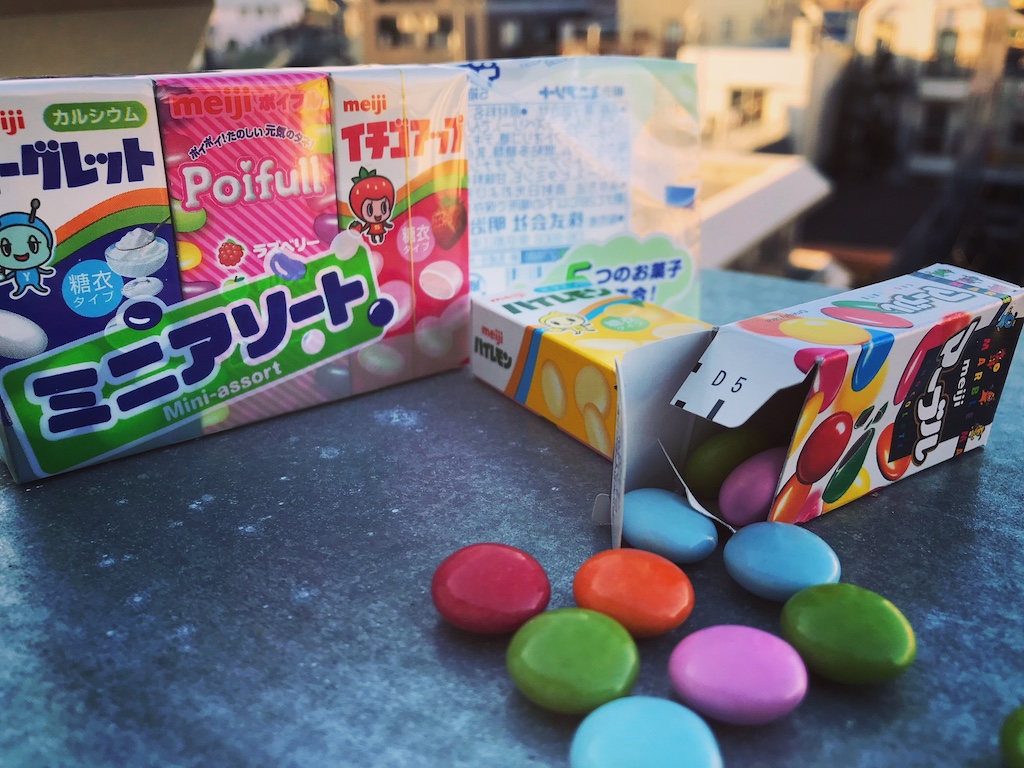 Limone Double Chocolate
These lemon candies are covered in white and milk chocolate, and are the last flavors I normally want to associate with lemons, but these are actually really tasty! I thought they'd be sour, but that wasn't the case at all. These are also another of Meiji's famous limited candies, so enjoy them while you can!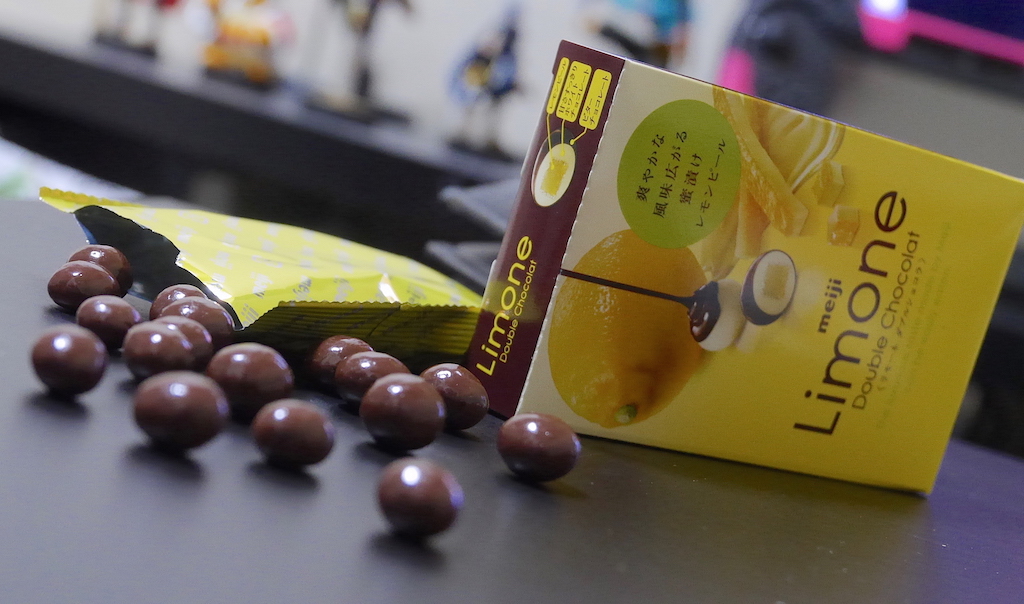 Apple, Honey and Cinnamon Milk Chocolates
These pack tons of flavor! Meiji seems to have created yet another unique candy. They're dried and chewy pieces of apple, drenched in honey and cinnamon, and wrapped in milk chocolate. That sounds almost too good to be true, but here they are! These really make M&Ms feel kind of lame in comparison...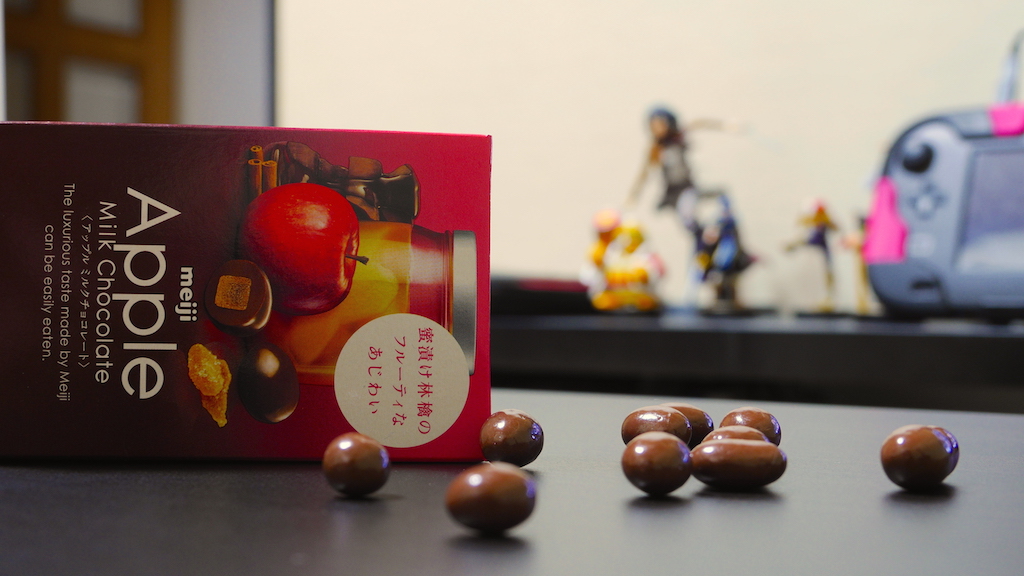 Meiji Caramel
These are soft and chewy caramel cream cubes from Meiji. It's such a simple confectionery, but it's delicious none the less. A sweet treat that is easily shareable thanks to every piece being individually wrapped. Now that's the Japanese way!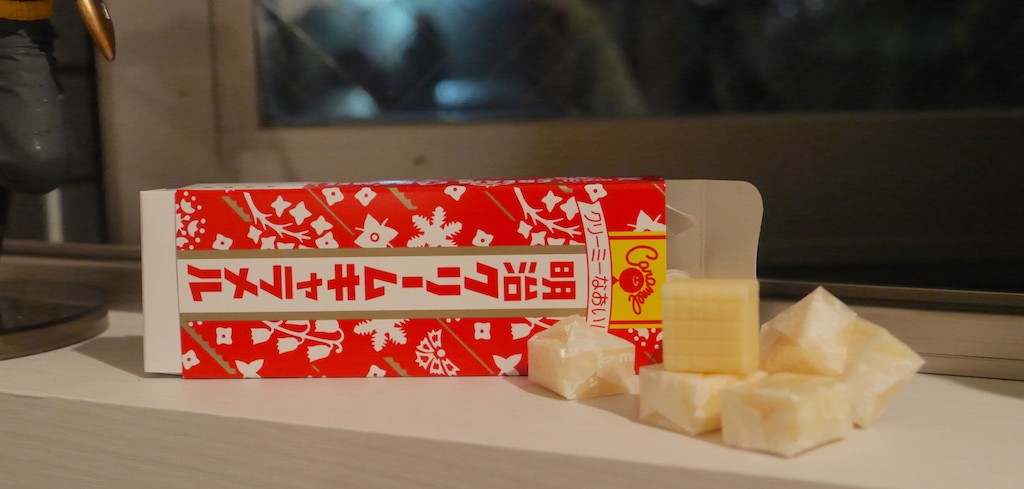 Meiji Bulgarian Yogurt
These sugar coated soft candies have a creamy yogurt taste packed inside. Apparently it's made with real Bulgarian yogurt all the way from Bulgaria after Meiji executives visited the country. I'm not sure I know what the difference between Bulgarian yogurt and regular yogurt is, but it sure does sound fancy! (Bemmu note: Bulgarian yogurt is at least the best yogurt available in Japanese supermarkets, we buy it daily ).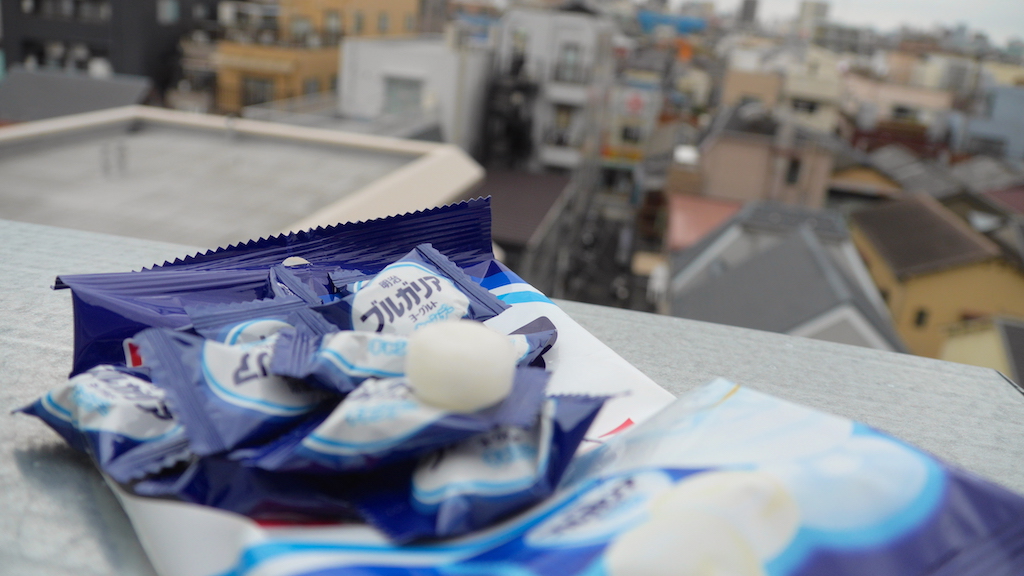 Meiji Ume SoftGum
So the package says soft candy, but it feels a lot more like gum. I guess it's up to you. Japanese plum (ume) is a staple flavor of Japanese snacks and candies. Japanese plum is always sour, but these candies are over the top sour! My face caved in on itself. There is even a warning on the package (a joke of course). Also contains 1000mg vitamin C.
Meiji Baked Chocolate and Maple Cream Torotto
Baked chocolate squares are satisfying enough on their own. Fill them with caramel cream and you're on a whole new confectionary level. The outside are satisfying crispy and evenly baked chocolate squares, while the filling is a sweet thick cream. These also happen to be limited edition, so definitely share them with your friends and family. Or don't. I won't judge.
Meiji Biology Deep Sea Gummies
Science! Gummies! Together at last! Oh man, who doesn't like looking at deep sea fish. I mean have you seen angler fish? I thought that thing was a mythical animal until I was like 16. Now I can eat a gummi anglar fish in Japan. Life is weird sometimes. These gummies come in orange (mikan), grape and soda flavors. Included is a collectible card featuring a deep sea creature. Gotta' catch 'em all! Or eat them. Whatever comes first.
Meiji Milk Chocolate Cubie
These are very cool chocolates. They almost feel like marble! The texture is very smooth and the chocolate just melts in your mouth. I really recommend putting these in the fridge for a bit and letting them get really cold. It feels like I'm eating chocolate ice cubes. Also, I don't think I've ever seen chocolate so shiny!
Meiji Cho Himo Q Gummy String
The only thing better than gummy string is 126cm of gummy string. That is over four feet of sweet and sour gummy goodness. The flavors included are grape and and muscot. Twist them up to combine the flavors, tie them into a cute ribbon, or just use them as shoe laces! Actually you probably don't want to do that last one.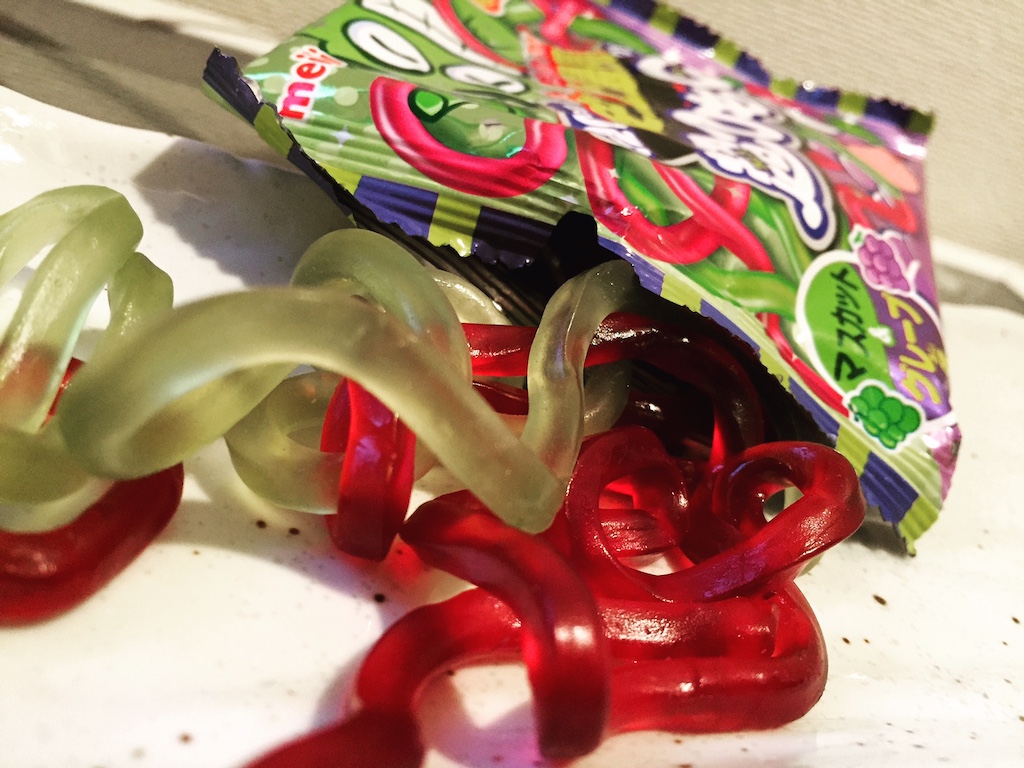 Meiji Let's Make Mountain Mushrooms
This DIY kit in Japanese is "Meiji Tsukurou Kinoko no Yama," which roughly translates to the above. It lets you create your own mushrooms. The included mushroom "stems" are crispy biscuits. Just melt down the included chocolate, white chocolate, and strawberry icing with warm water and squeeze them into the molds of the included tray. Dip in the biscuit stems and refrigerate for 30 minutes. You'll be enjoying these sweet fungi in no time!
Here is a video if you still need help.
Meiji DIY Apollo Strawberry Chocolate
Each of these cute shapes consists of a layer of delicious milk chocolate topped with a layer of sweet strawberry flavored white chocolate. However, these candies will taste even better because you'll be making them yourself. Just (carefully) put the icing tubes in hot water for a few minutes, and squeeze them into the molds as you see fit. Then shove them in the refrigerator for about 30 minutes and they're ready to eat.
Here is a video if you still need help.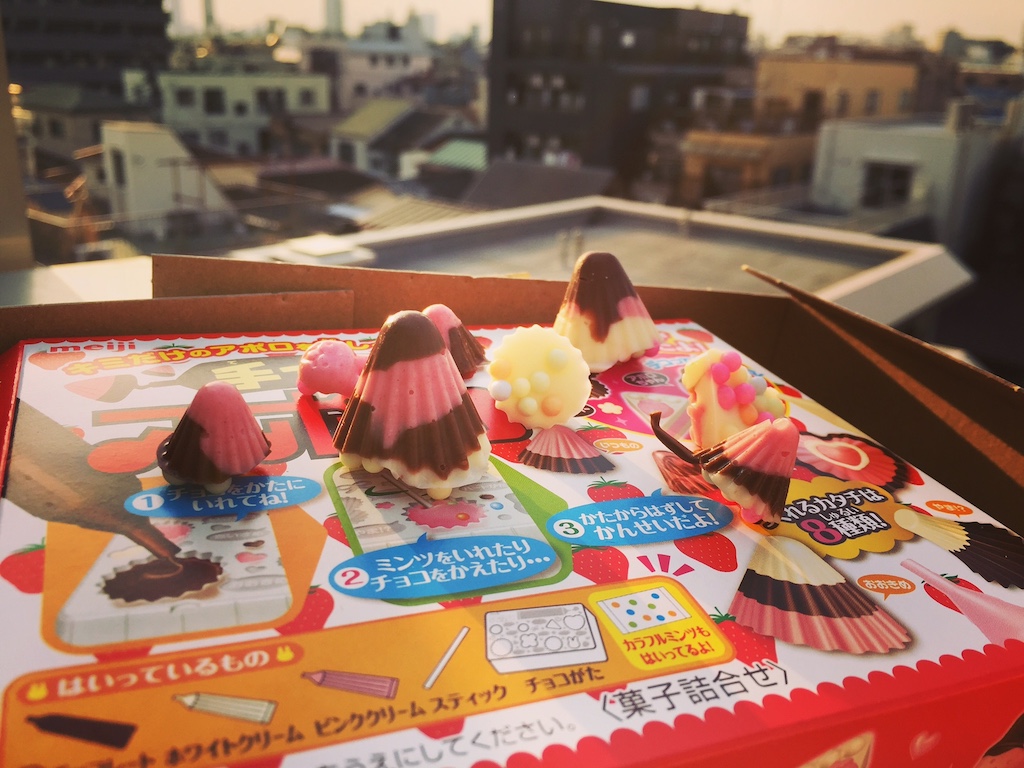 Meiji Jihaki Cola Up
These cola gummies are shaped like fun little cola bottles. As you can imagine, they come blasted with straight up delicious cola flavor too. I honestly cannot tell the difference between these gummies and a can of the real thing. Besides one being a gummy and the other a liquid of course.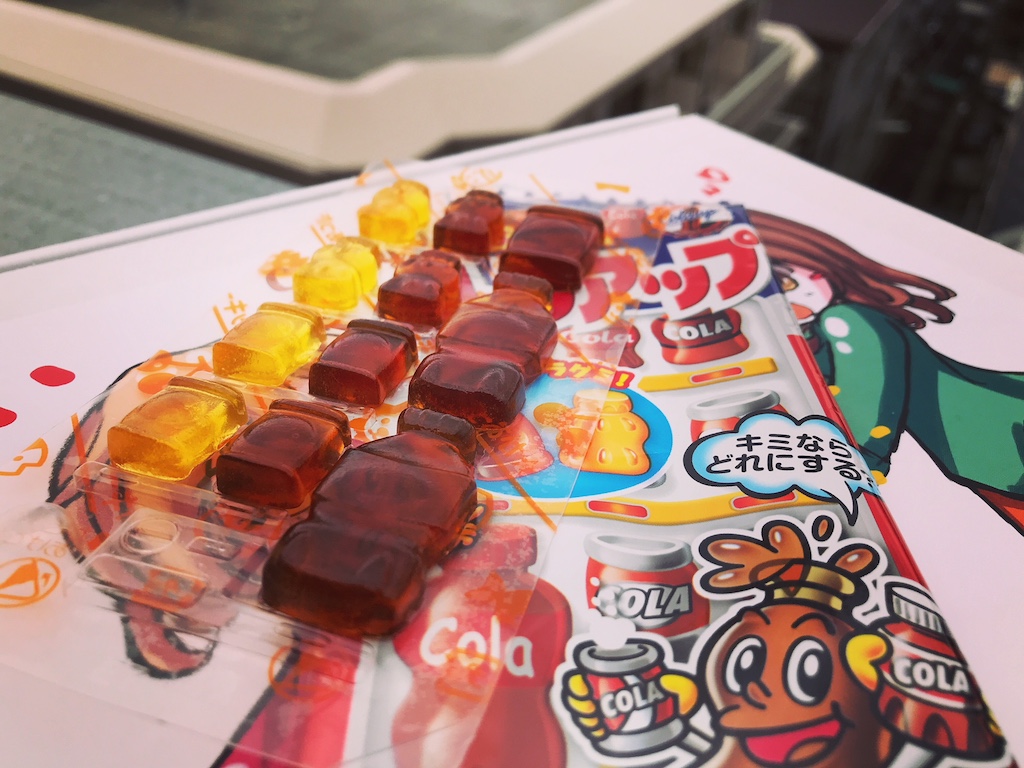 Galbo Mellow Milk Chocolate
It's finally cold enough to send you chocolate without it arriving as a gooey mess. Hooray! These famous chocolates from Meiji are made from finely ground biscuit cookies molded and then smothered in rich and smooth milk chocolate. While they (hopefully) won't melt at the post office, they'll definitely melt in your mouth. They come individually packaged so they're perfect for sharing. Or just hide them around the house like I do. There's nothing like stumbling upon forgotten chocolate to make your day better.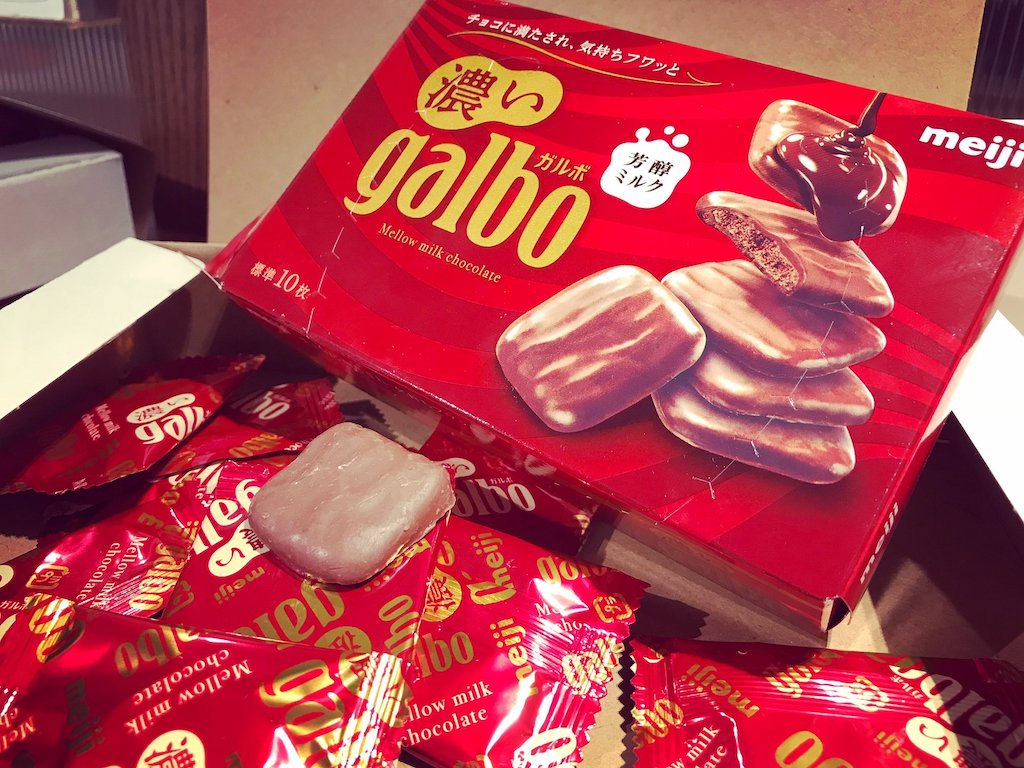 Want to try some of these yourself?
To order a specific item you saw on this list, read on to How to Buy Japanese Candy Online.
But what might be even more fun is to receive a surprise. If you subscribe to Japanese candy, we'll periodically send you boxes of surprise candy and snacks.