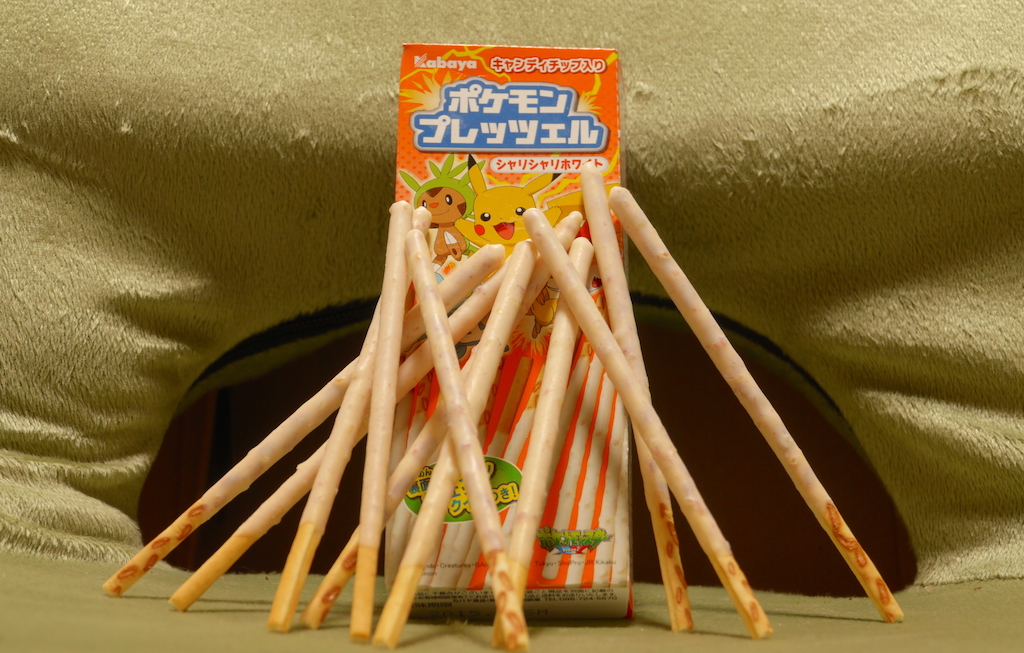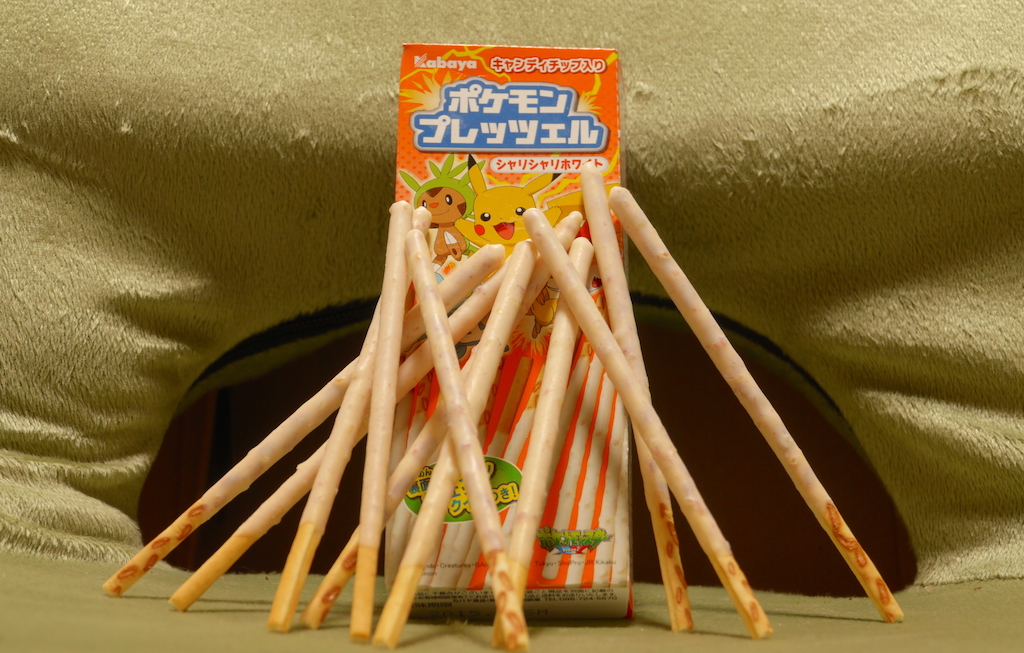 Japanese Pokémon Candies and Snacks
I want to eat the very best candy like no one ever has. Each Pokécandy to understand, the flavor that's inside! Ok. I'll stop.
Here are all the Pokemon candies and snacks I've found during my stay in Japan so far.
Pokéball Hard Candy
These are hard candies from Lotte, and as you can see, they have a subtle Pokémon theme to them. They're very sweet and remind me of Willy Wonka Gobstoppers. There are three shapes and three flavors, the Masterball, which I wasted on Zapdos my first time around, is grape flavored. The old fashioned pokéballs are cola flavored, and the Voltorbs are "spicy cola." They really have strong flavors and even fizz in your mouth. Just hope that the Voltorb doesn't use self destruct before you get a chance to eat him!
Pokemon Pretzels
Pokemon! All your favorites are here too! Pikachu, Firefoxy, Blindblue, uh...Molegrasshat? Alright. I have no idea who there other Pokemon are. I'm officially old. What I do know is that these crispy pretzel snacks are covered in white chocolate and "candy chips." They taste like cake!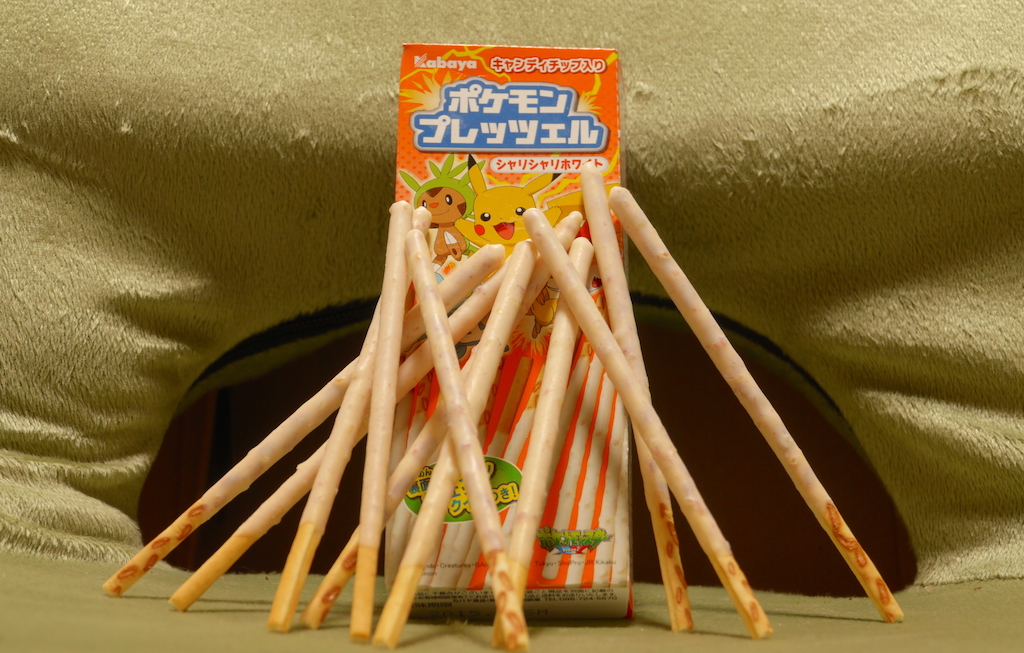 Bemmu's comment: sudden cringy flashback to the time I tried to sing the Pokemon theme song in front of people at an anime meetup. In Finnish, no less. No, I'm not geeky. Seriously, stop saying that. pushes back glasses
Lotte Pokemon Chocolate Wafer
Another year, another new Pokemon game. I actually have Pokemon Sun, but I'm not even half-way through the game yet. I probably won't even finish it if Persona 5 has anything to say about it. However, I absolutely finished this delicious wafer. It's a crispy sandwich with a creamy and airy milky center. Also included for Pokemon fans is one of 24 cool holographic stickers. I got gyrados, which also happens to be one of my favorite Pokemon.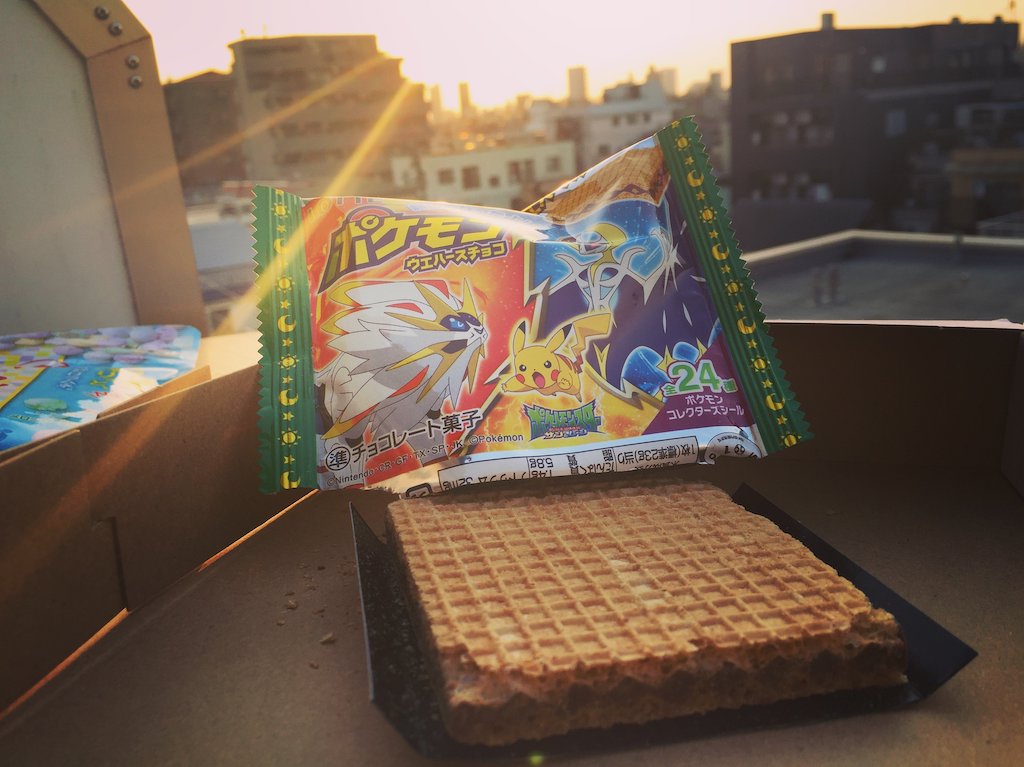 Pokemon Carpoli Grape and Orange Soda
Pokemon is back with Sun and Moon, so of course there is new Pokemon candy. These crispy sticks fizzle in your mouth after every bite with spicy grape and orange soda flavor. There are two pieces in every serving, so there is plenty to share with your friends.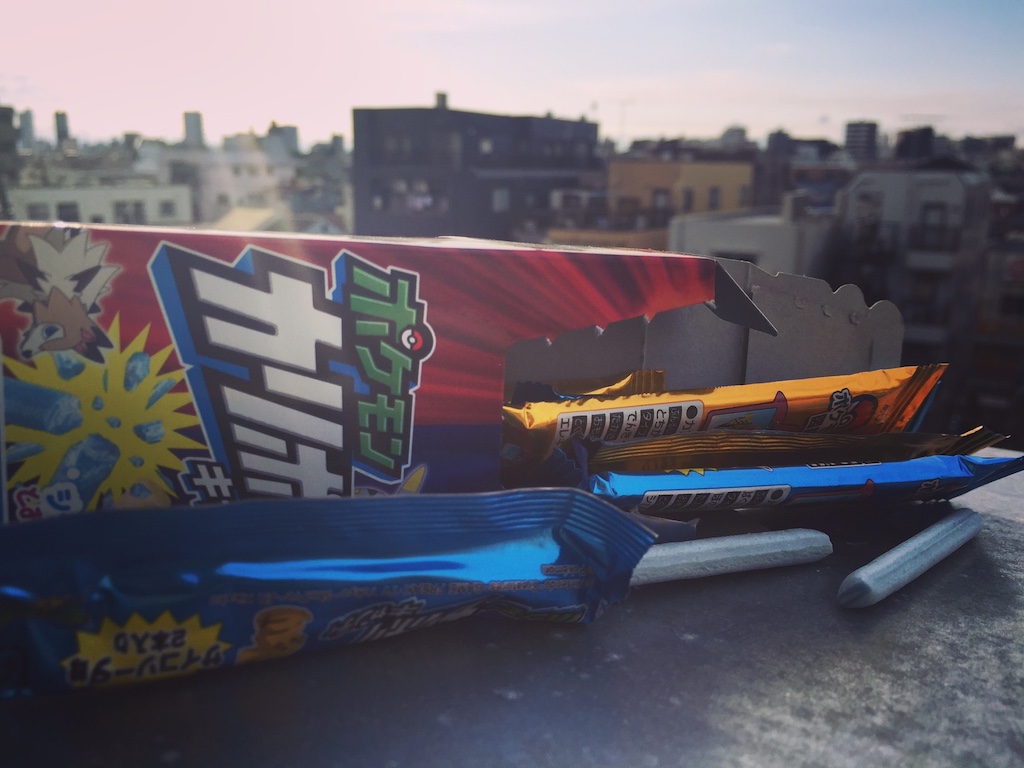 Lotte Pokemon Chocolate Wafers
If you love Pokemon and Japanese sweets, then this wafer is for you. Two crispy and large wafer biscuits stuck together with milk chocolate and crunchy cookie bits, but that's not all. These poketastic treats all come with one of 24 awesome collectible Pokemon stickers. Just make sure you don't accidentally eat the sticker.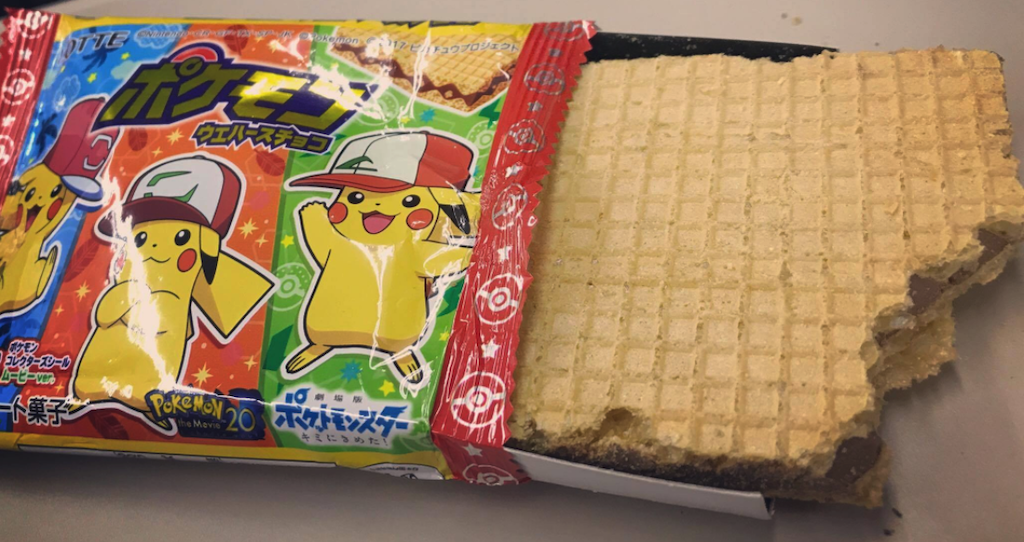 Try some Japanese Candy for yourself
Dying to get a specific Pokémon item you saw on this list? Read on to How to Buy Japanese Candy Online.
If you're not quite sure which one you'd like, we have a service to surprise you. Subscribe to Candy Japan and I'll make it rain random candy on you.