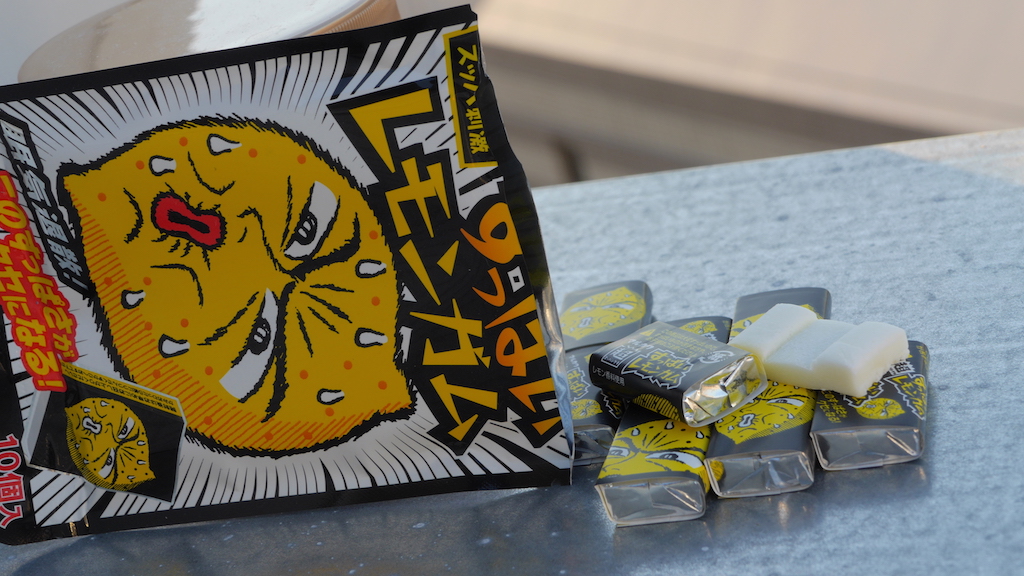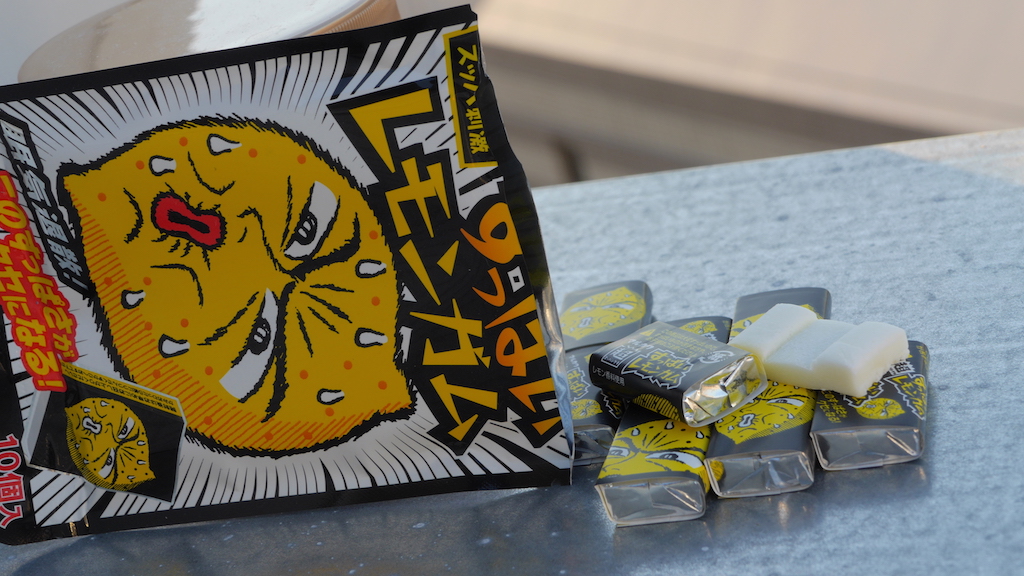 Japanese sour candies
Sour candies are loved all over the world, and Japan is no exception. Sour in Japanese is "suppai". If anything, in Japan the suppai sweets seem to have a particularly hard kick. Here are just some examples of the ones Candy Japan has sent to puckered-up subscribers over the years.
Watapachi Popping Grape
The sweet and sour price of candy justice. This candy is not only way too sour for lightweights like me (my face puckered up so much that I think I saw the color out of space), but it is loaded with pop rocks. And aren't your dad's pop rocks. These are the M-80s of pop rocks! You'll definitely have a blast with this candy!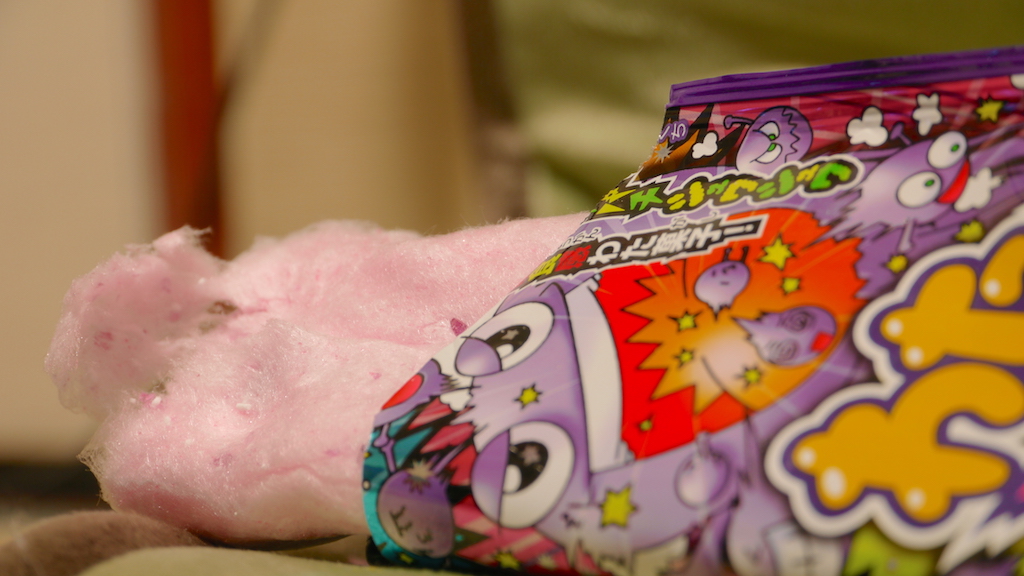 I shoved this cotton candy-like confectionery into my mouth ever so haphazardly without reading that it contained pop rocks, and paid the price by having my mouth explode.
Chibi Sours
Now this is more like it. SOUR right on the package. All caps. All English. I was able to brace myself this time, but you know what? They're actually not too bad! These gummies are a lot more sweet than sour. In fact, the deceitful looking Poifull are way more sour. Then again, I am just a light weight!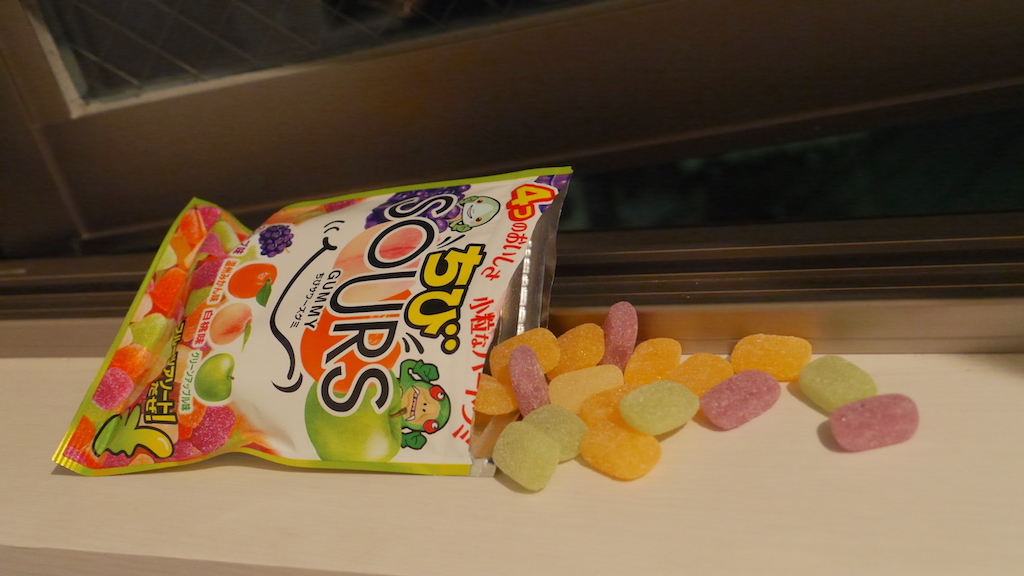 Candemina Sour Cola
Soda flavored 3D gummies! Just looking at these I knew there was going to be a sour kick, and I was not disappointed. The sourness overpowers the cola flavor at first, but the cola taste pours in after a few moments.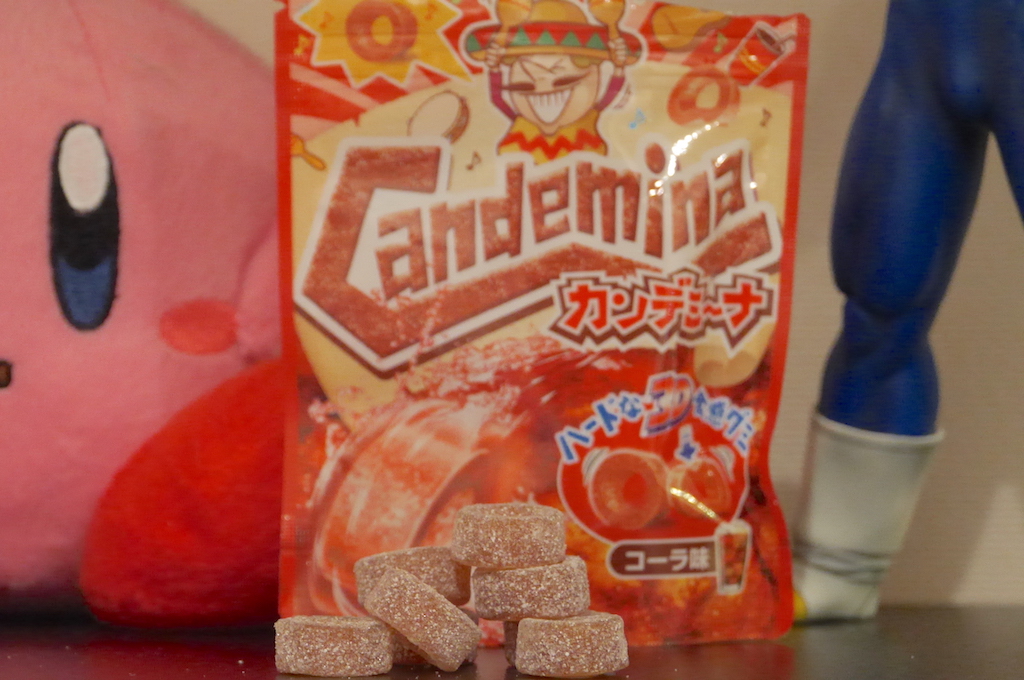 Shige Kicks Evolution Soda Gummies
Shige Kicks are a popular candy in Japan known for kicking you in the face with sourness. The bear looking guy is their character. These are not über super biting though. I can't even taste the sourness. The flavor is even more of a mystery: What the heck is "evolution soda?" I've been in Tokyo four years trying all manner of soft drinks and have seen anything like that. It does taste like orange soda though. Maybe that wasn't eye-catching enough.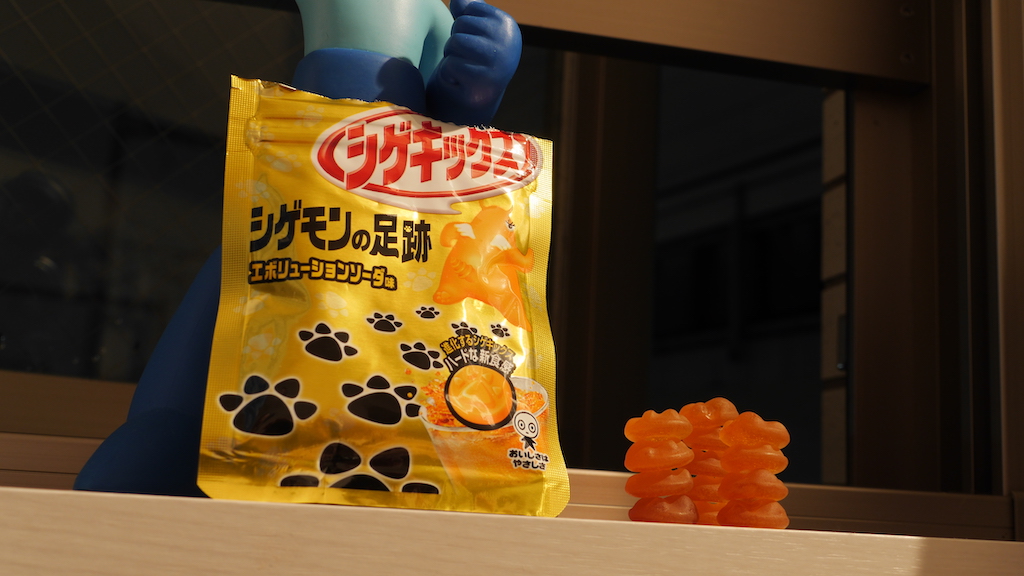 Suppai Lemon Gum
This gum exploded my cheeks. It might just be the most sour candy I've ever tried. I'm a lightweight, but all my friends that claimed to be sour loving kings literally ate their words after popping one of these suckers in their mouths. The lemon flavor is very strong. As in I can't tell the difference between this gum and an actual lemon.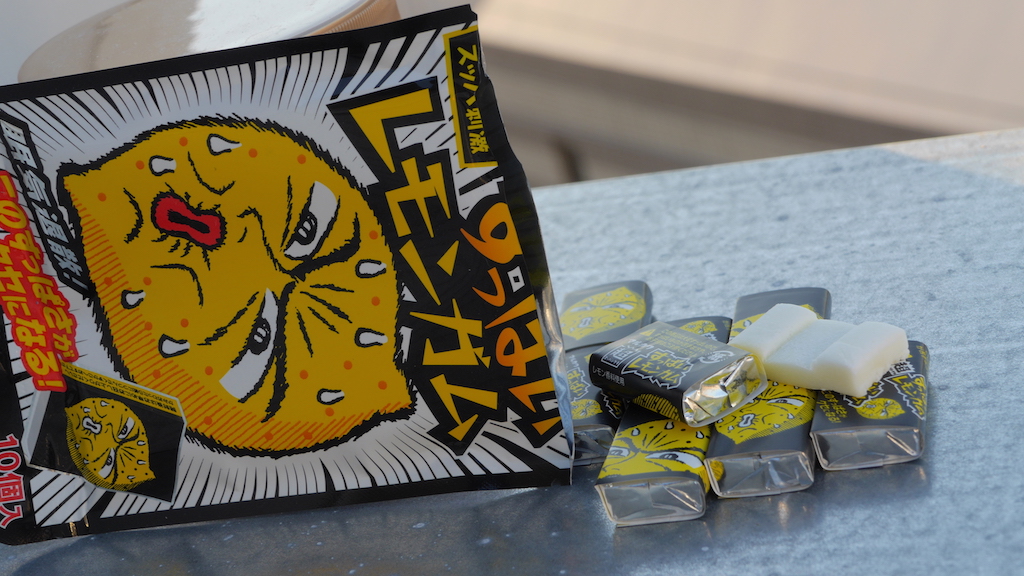 Shigekix Intense Grape
Just looking at this purple package makes my face pucker up/ The Shigekix brand is famous for its ultra sour candies, and these hard gummies are no exception. The disk shaped gummies are coated in sugar to make them even sweeter. While the texture and consistency is harder than your average gummy, it does make them more fun to chew!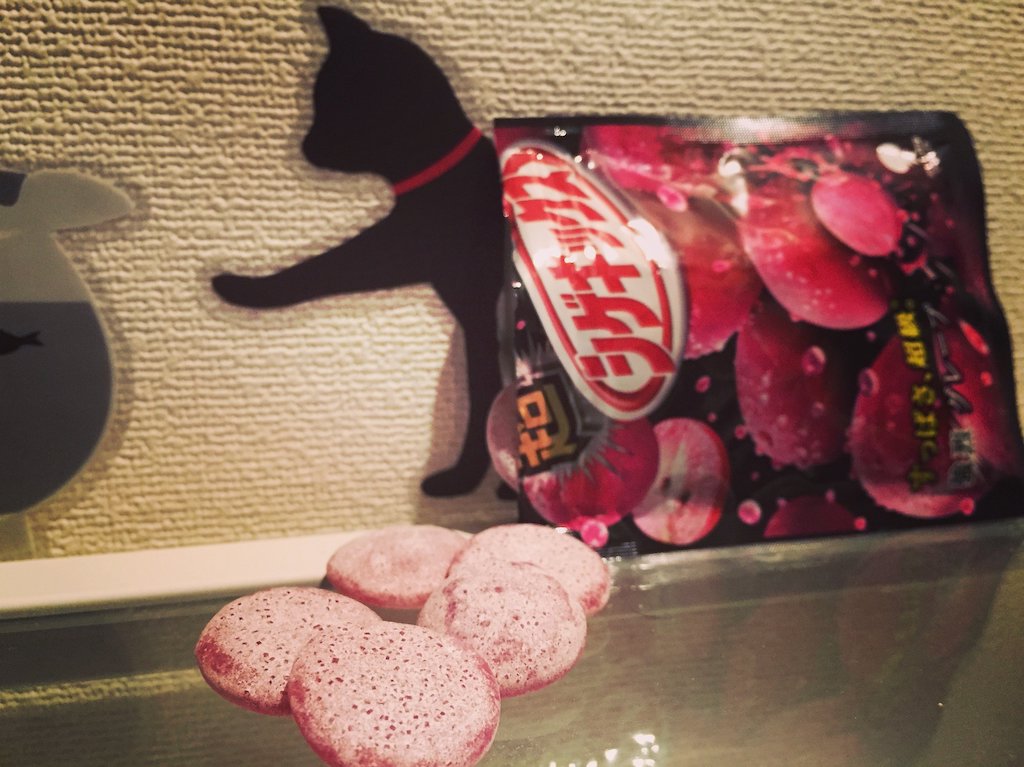 Want to try some?
To order a specific item you saw on this list, read on to How to Buy Japanese Candy Online.
Or if you'd rather get a surprise assortment, Subscribe to Candy Japan, and we'll start mailing you all sorts of surprise sweets, directly from Nippon – including plenty of sours as well, of course.