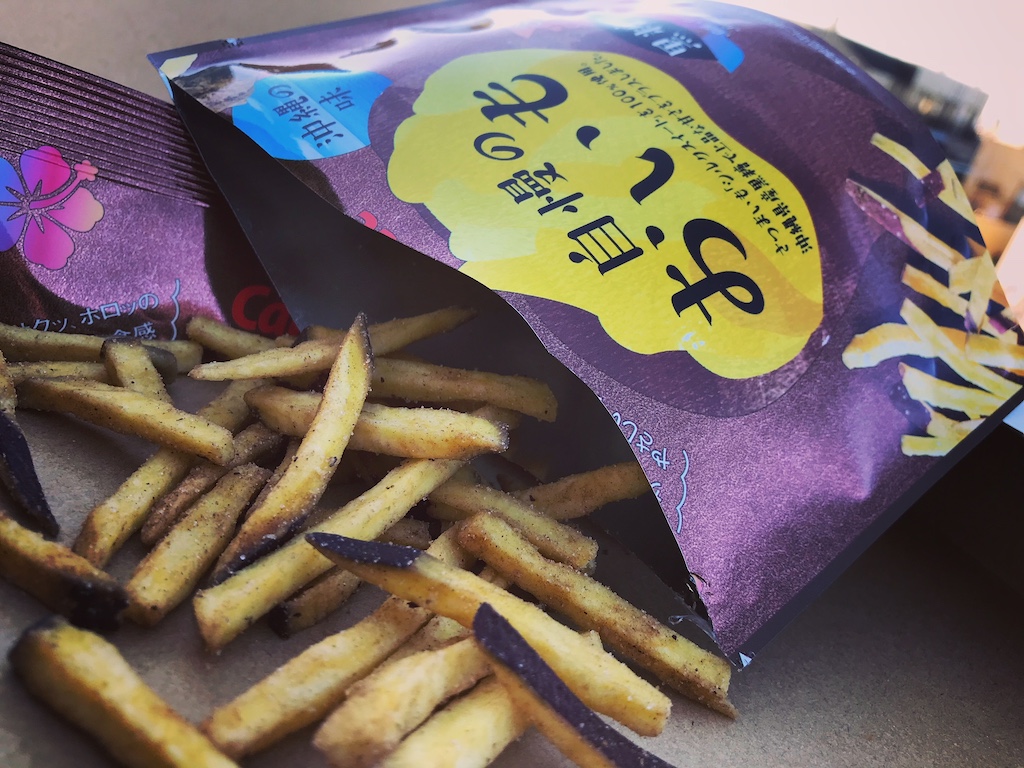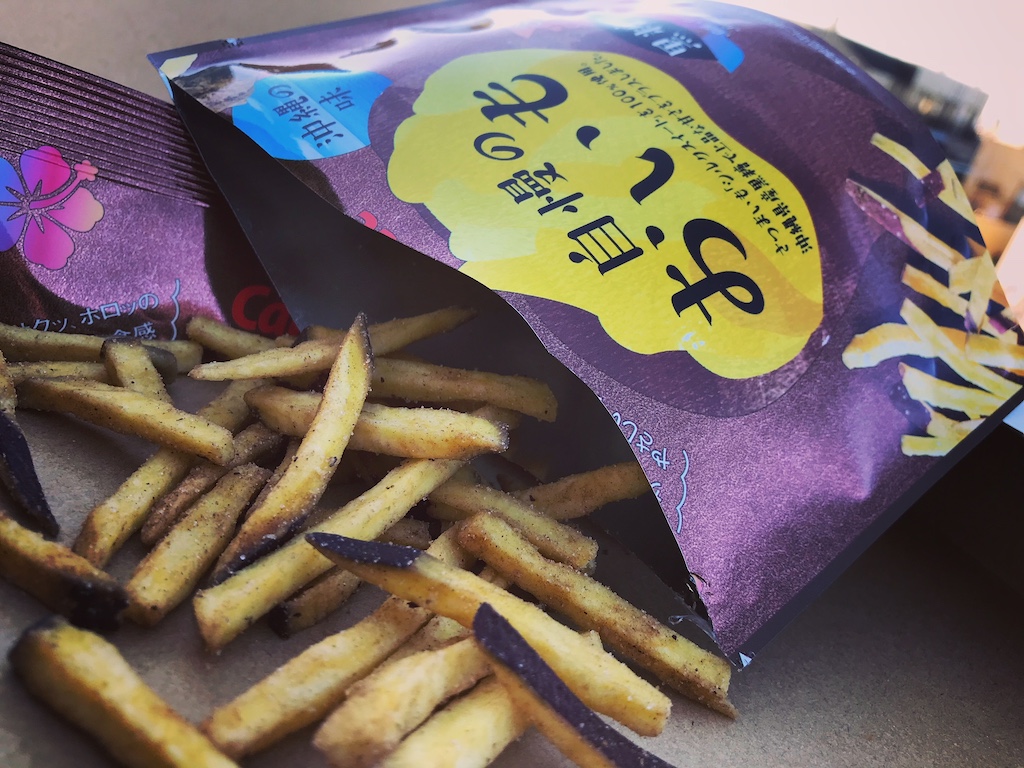 Japanese sweet potato snacks available in Japan
Japanese sweet potatoes differ from American ones in that they are denser and starchier. In Japan they are known as "satsumaimo". Here are some examples of satsumaimo products sold locally, such as chips, chocolates and other snacks. Sweet potato benefits are claimed to include de-wrinkling your face, if you believe Olivia Munn.
Candy Japan has sent a lot of related products to subscribers in the past. Here is a list of some of the recent ones.
Calbee Osatsu Chips
Osatsu (おさつ) is Japanese for sweet potato, and these crispy snacks taste like the real deal. Sweet with just a hint of saltiness, Calbee Osatsu are a welcomed seasonal treat. Seasonal, because as with real sweet potatoes in Japan, they're normally only found in the fall and winter seasons. I also have to admit a little bias with these because they happen to be one of my favorite snacks in Japan. I think I have about five packs in my cupboard this very moment!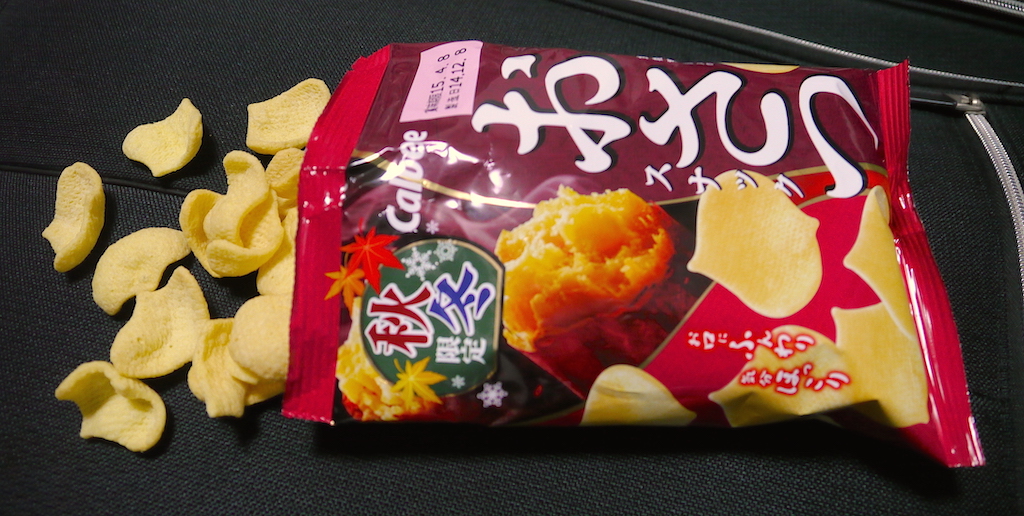 Satsuma-imo and Renkon Chips
Here is an Autumn treat if there ever was one. These crispy chips combine the sweet mild taste of sweet potatoes (satsuma-imo) and the salty flavor of lotus roots (renkon). The sweet definitely outweighs the salty though. The sweet potato flavor is very strong and you almost wouldn't believe it's a chip if not for the thin crispy texture.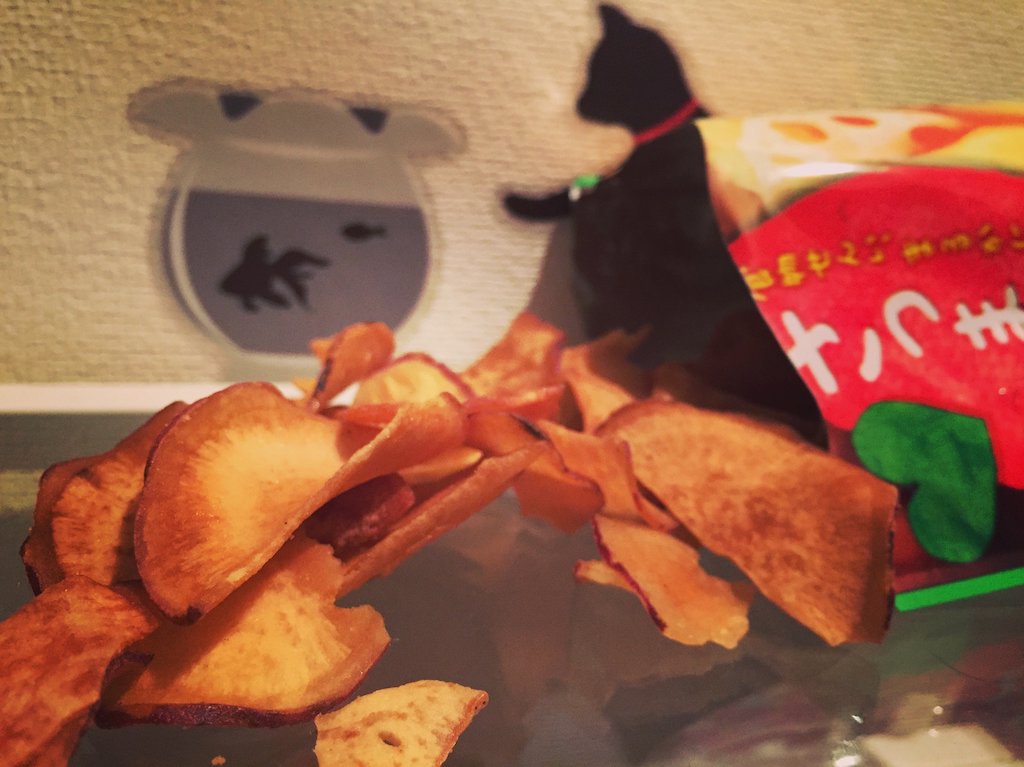 UHA Satsuma-imo and Murasaki-imo Chips
An Autumn and winter treat if there ever was one in Japan. These crispy chips are double sweet potatoes. Inside you'll find not only regular sweet potatoes (satsuma-imo), but also the rich flavor or murasaki-imo (purple sweet potato). The taste is extremely sweet, and slightly salty, but the sweet potato flavor is very strong. They almost feel refined as if they were the fine wine of potato chips.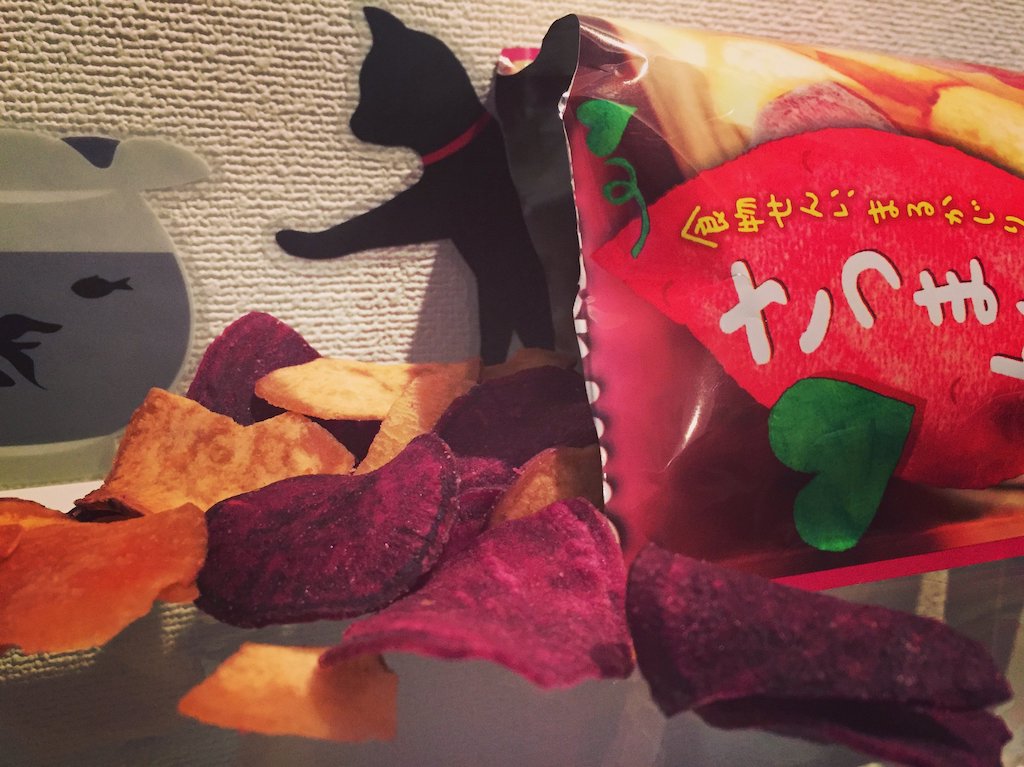 Calbee Sweet Potato and Cream Cheese chips
Continuing the awesome things that make great potato chips flavors this month come these Calbee sweet potato and and cream cheese potato chips. The only thing better than regular potatoes are orange and savory sweet potatoes, and apparently the only thing better than those is a blast of cream cheese. They're crispy and mild in flavor, so that they retain that great Japanese satsuma imo flavor.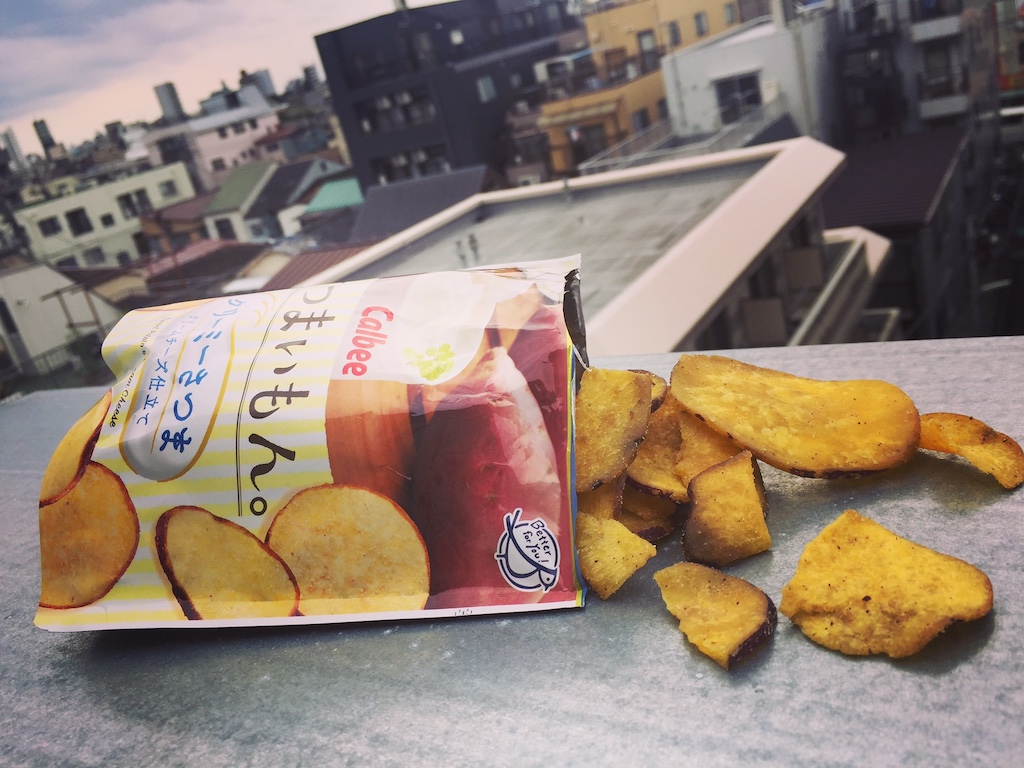 Takaoka White Chocolate Yams
A mix you do not normally see. These mini white chocolate bites are infused with yams, or as normal people would say, sweet potatoes. The white chocolate is rich and sweet, while the mild sweet potato almost reminds me of caramel. However the after-taste is all sweet potato. This candy has a cute little cube shape that practically melts in your mouth. Each piece is individually wrapped.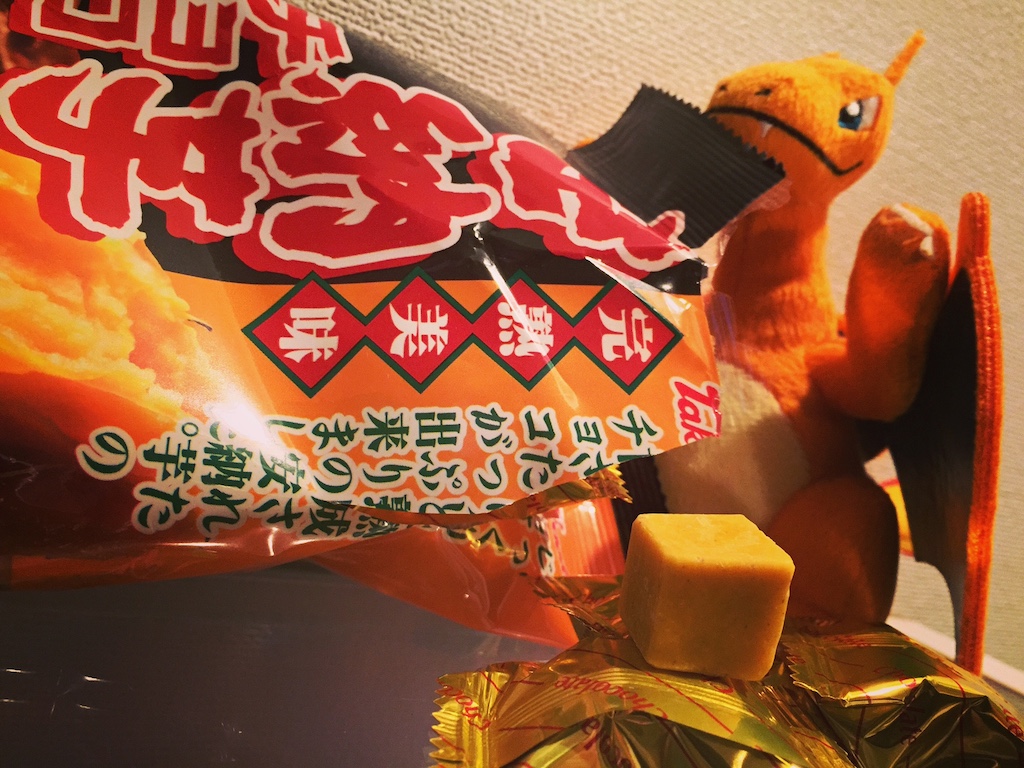 Chocolate Hokuhoku Sweet Potato
It feels like recently Japan fell in love with chocolate and sweet potatoes. Even McDonald's in Japan has sweet potato and chocolate dipping sauce (but no szechuan sauce) for french fries sometimes. I guarantee these dainty chocolates taste way better though.
The flavor is out of this world and genuinely "Japanese." I'm not sure where else you could enjoy such a unique taste that is actually tasty.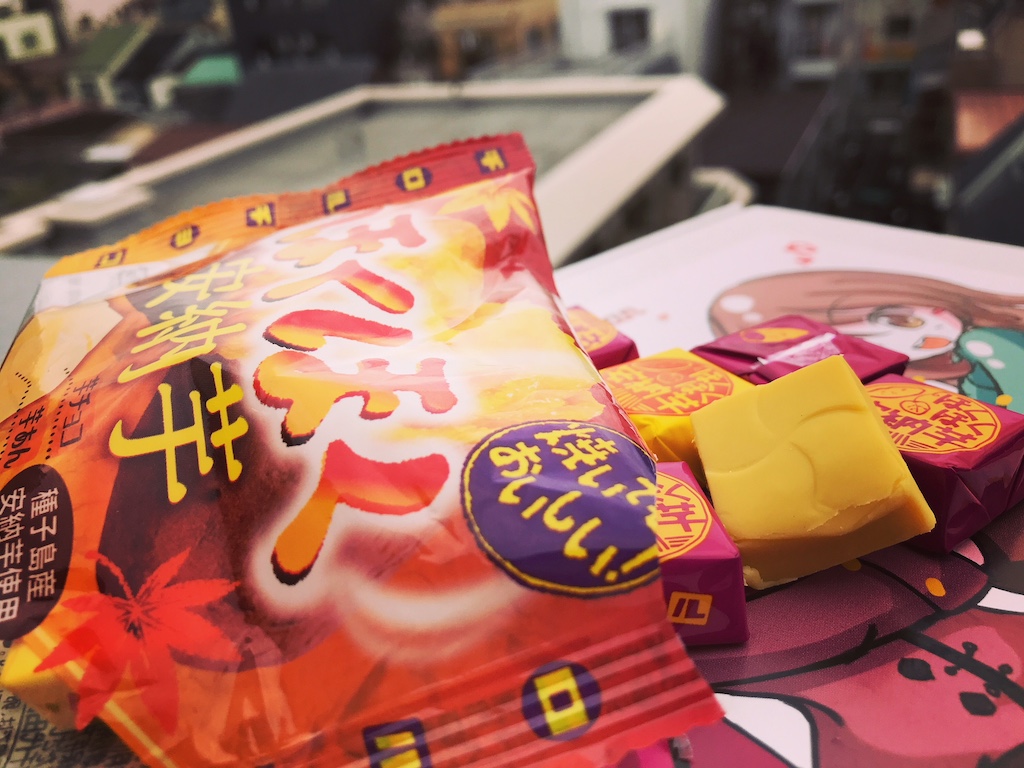 Baked Sweet Potatoes
Baked sweet potatoes are a Japanese delicacy. You can find almost everyone from super markets to convenient stores baking sweet potatoes. One of my first memories in Japan was hearing a Yaki-imo (Japanese for sweet potato) truck blare its music (Ya-ki imo! Ya-ki imo!) as it slowly made its way down the road.
These trucks have ovens baking sweet potatoes in the back and you can expect your neighborhood to smell quite heavenly when one rolls through. Since your neighborhood probably doesn't have a sweet potato truck, we've sent you a bag. These soft sweet potato morsels are individually wrapped, making them perfect for sharing or keeping fresh if you decide to hide them away from your friends and family.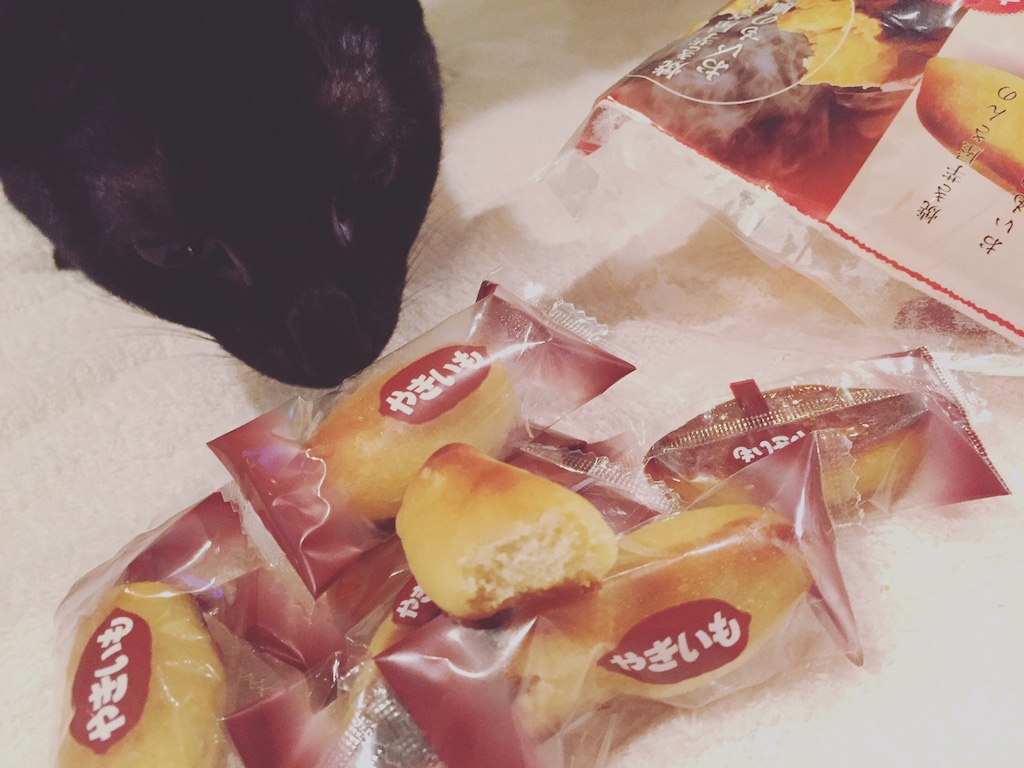 Silky Sweet and Brown Sugar Sweet Potatoes
These are a real treat for potato fans, which is hopefully everyone. Crispy "silky sweet" potatoes from Kagoshima have been fused with delicious Okinawa brown sugar for an irresistible combination.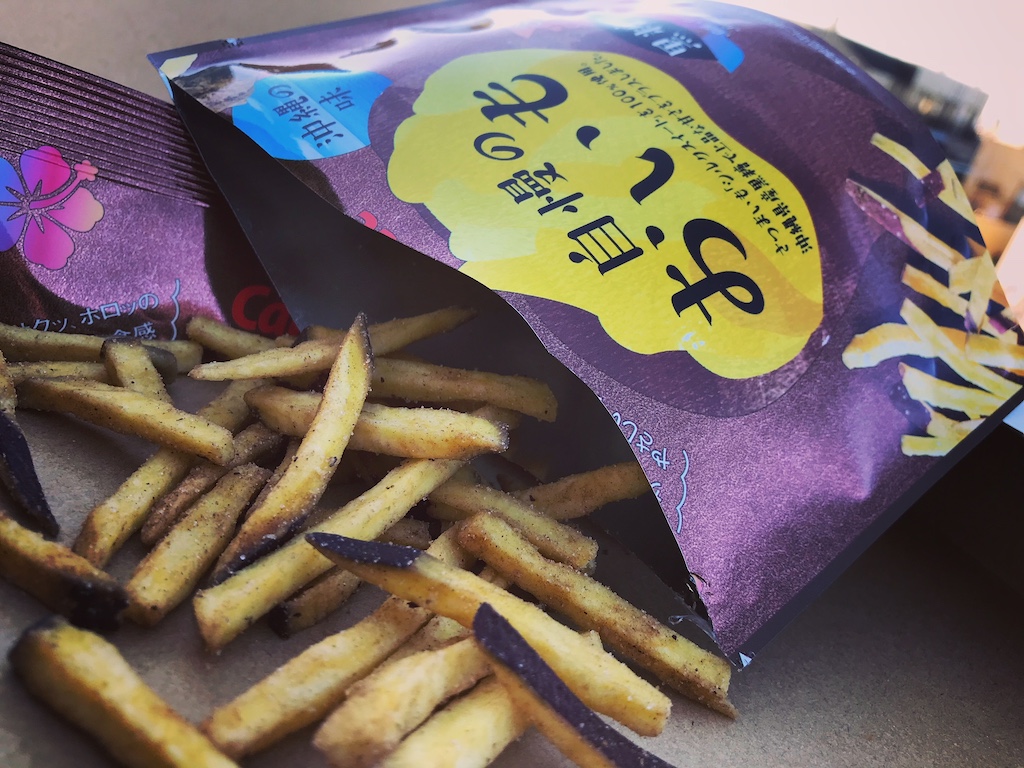 They perfectly bring together salty and sweet taste.
Try snacks like these yourself
While you might be able to buy some of the above Japanese snacks, they are pretty rare.
All of the above were example of products Candy Japan has sent to subscribers in the past. We can send you too a selection of Japanese snacks and candies periodically, see here to learn more.