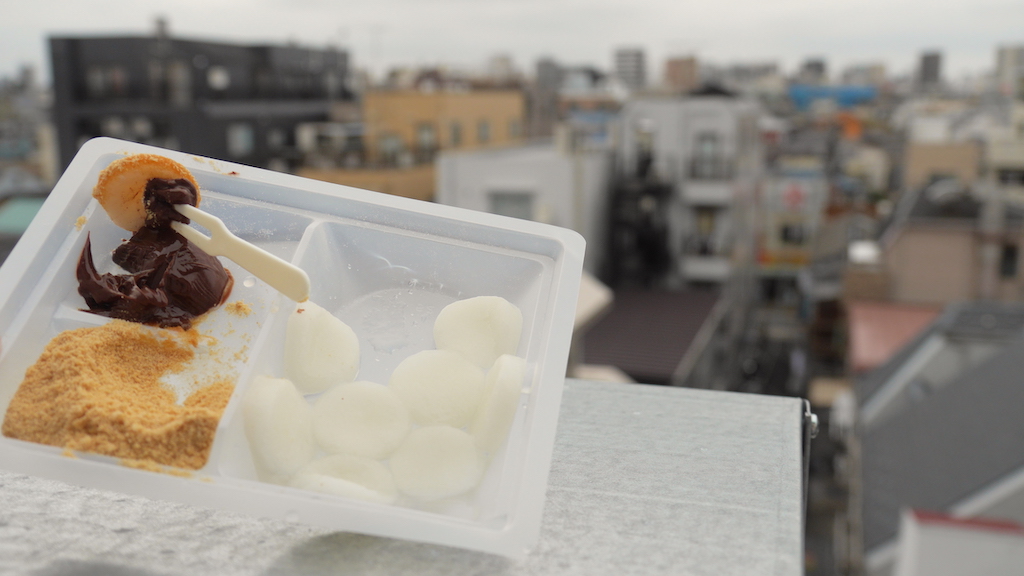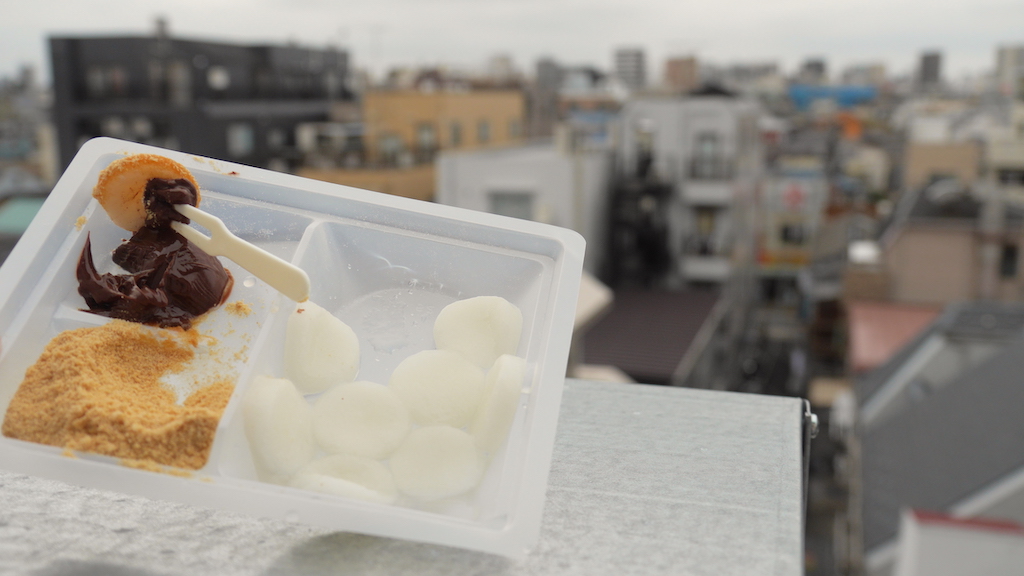 Kinako candies | Roasted soy flour sweets
Kinako means roasted soy flour, and is often used to give a special flavor to Japanese sweets. It was used in Japan even before sugar was available, and is a powdery sweet substance that goes well with mochi rice cakes, but is used for candy too and even eaten with ice cream.
Here are three examples of kinako candies we've sent out in the past.
Yaokin Kinoko Stick
Kinako is one of the most uniquely Japanese flavors I can think of. Kinako is roasted soybean flour that is most commonly used with dango and Japanese mochi treats, or even as a topping in ice cream. It's not exactly sweet, but it's not exactly bitter either. This chewy candy stick is also another of the nostalgia style candies for Japanese adults.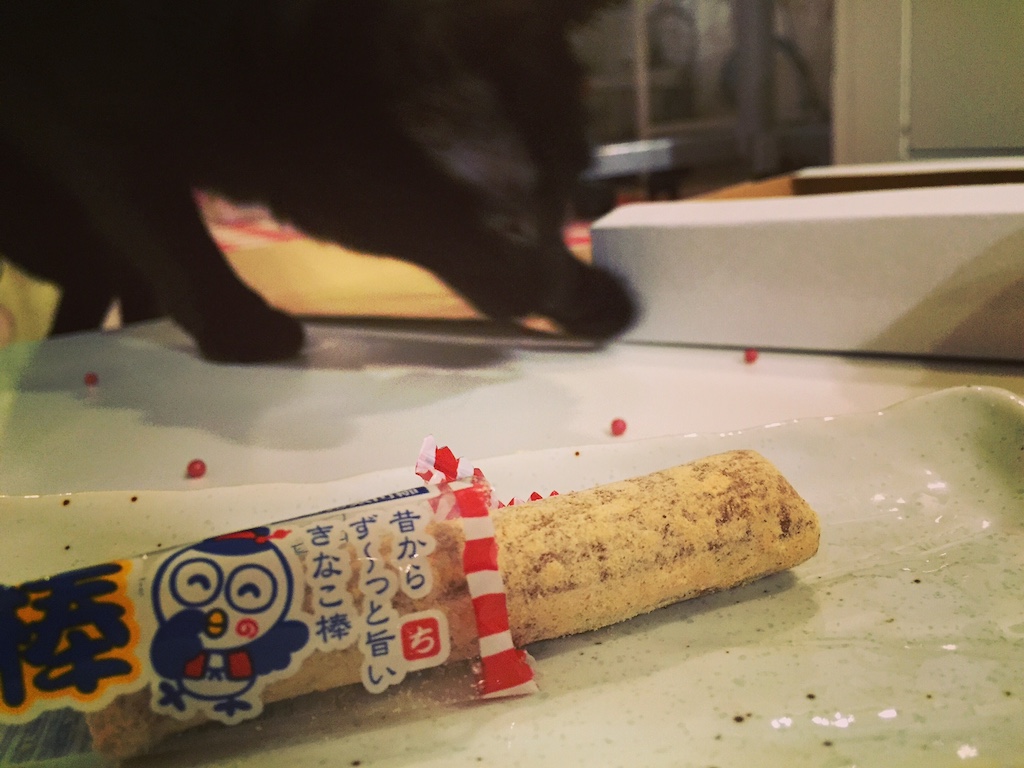 Black Thunder Kinako
Black Thunder is a very popular chocolate bar in Japan. It's as good the more popular brands, but inexpensive enough that children can walk out of the store with a handful if they wanted. I've known tourists to stock up on them before a return flight as well. This version of the candy bar has a kinako (sweet soybean powder) cookie and crunchy rice center.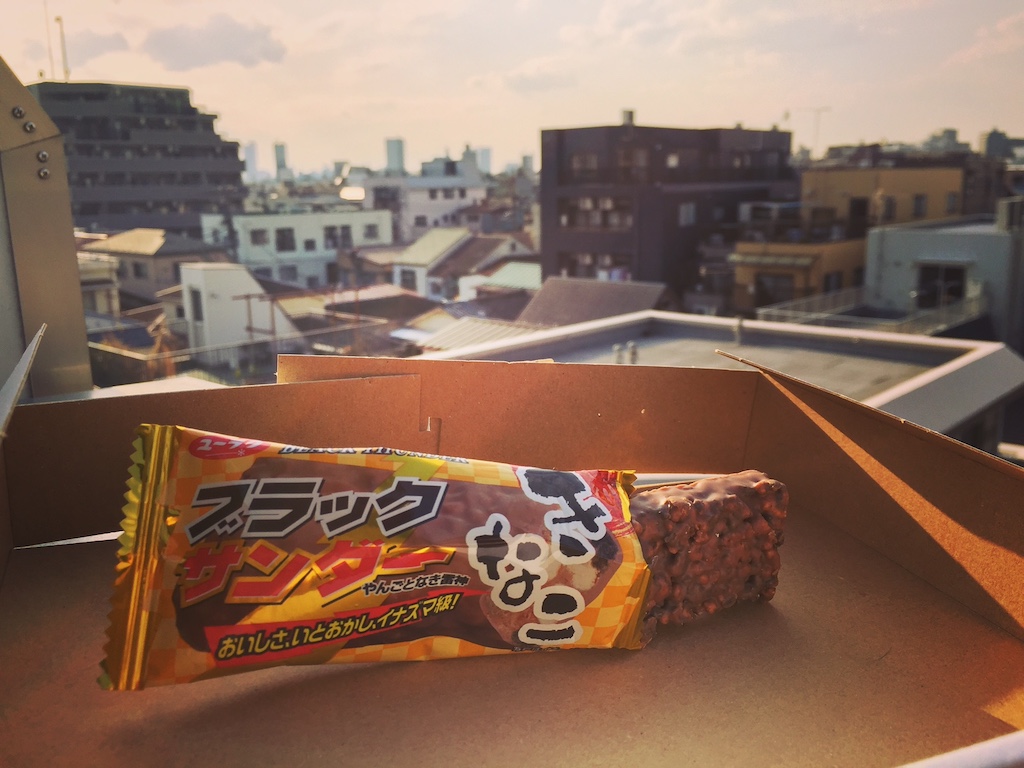 DIY Kinako Chocolate Mochi Kit
Mochi is a traditional Japanese sweet made from a kind of pounded rice. It becomes really gooey and fun to eat. Children and adults alike love the stuff! This kit contains kinako, a popular sweet soybean flour, and chocolate for topping sauce. Everything you need is included, just add a little water to the mochi until it becomes soft. If you still feel unsure how to make it, here's a tutorial on YouTube.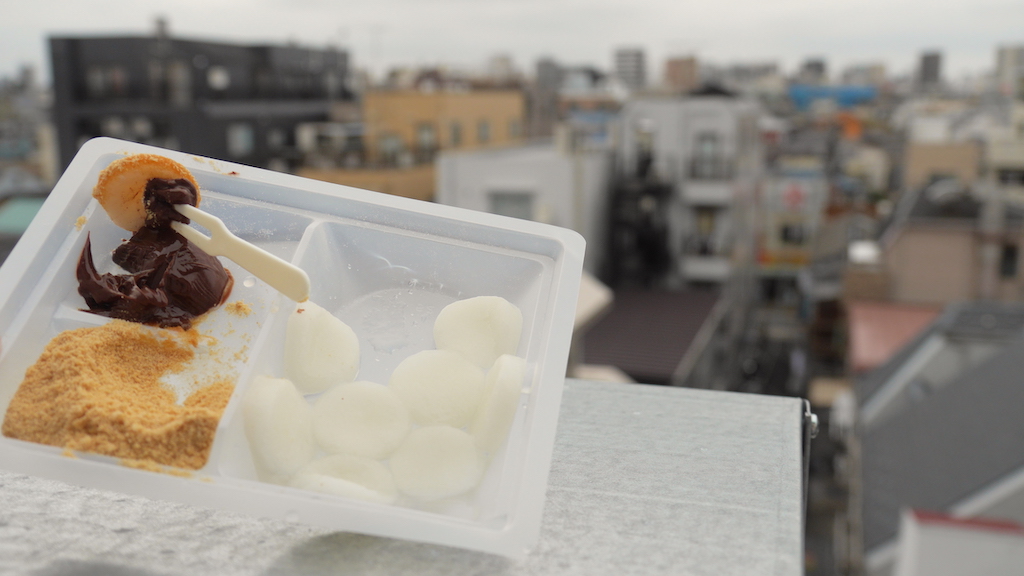 Want to get Japanese candies sent to you as well?
To order a specific item you saw on this list, read on to How to Buy Japanese Candy Online.
We also have a subscription system where by signing up you'll get candies mailed to you from Japan. See more information here if that sounds interesting.