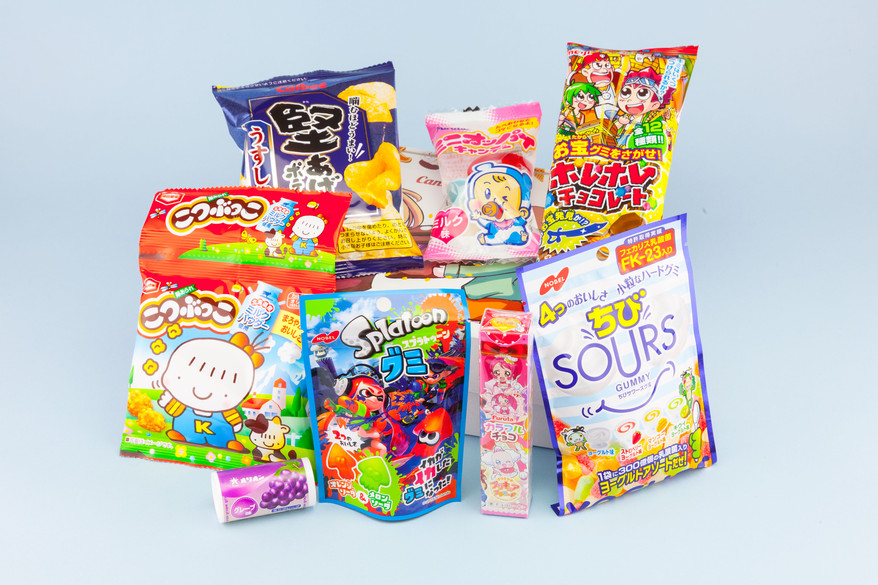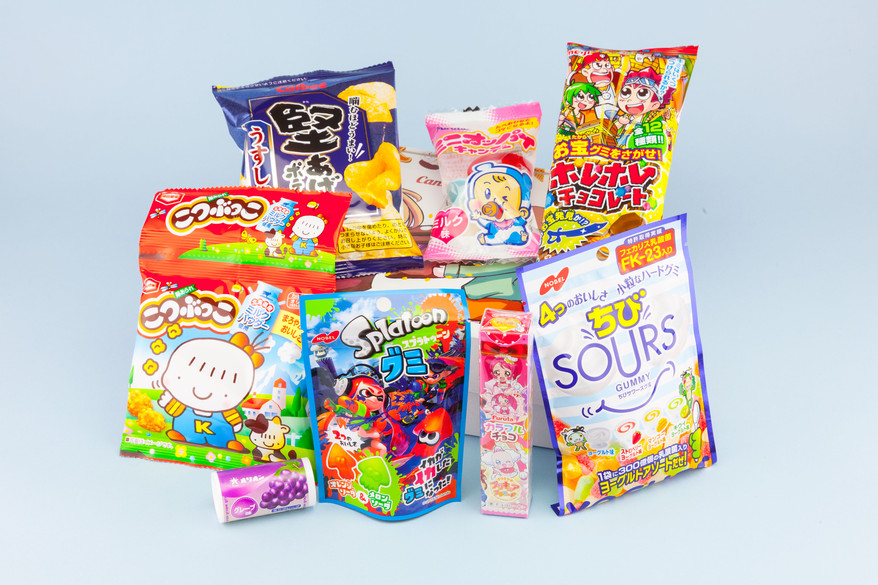 Frequently Asked Questions
Candy Japan is a subscription box for Japanese sweets — once you subscribe, you start getting surprise boxes containing Japanese candy and snacks by mail up to twice a month.
Is this for real?
Yes.
What does this cost?
$29 / month for both boxes, less if you choose just one box per month. Details here.
How big are the boxes?
Two 17 x 23 x 4 cm boxes are sent each month if you choose to get both.
How much candy will I get?
The total weight of candy for each month is usually 400 - 500 grams (about 1 pound). Sometimes the boxes have many small candies, sometimes fewer larger ones, such that they fit the box nicely.
Go here: manage my subscription
Or alternatively email bemmu@candyjapan.com and I can answer questions about your subscription or make any changes to your address.
Can I cancel any time?
Yes. You can even order and cancel the next day if you want. In that case you will just get the boxes you paid for and will not be charged in the future.
Can I try some candy without starting a subscription?
Yes. While a subscription is recommended, you can also buy a gift card and use it yourself. If you need more details, here are the instructions for trying some candy by buying a gift card.
How do I cancel my subscription?
Send an email to bemmu@candyjapan.com with the subject "cancel" from the same email address you used to subscribe.
If you subscribed via PayPal, you can also unsubscribe from there by finding a payment you've made to Candy Japan, and on the page of that payment you should find an unsubscribe or cancel button.
When do you send the candy and when will I get it?
Getting the first package can take time, but after that (if you chose the "both" option) they will be flowing to your mailbox twice a month.
So if you subscribed between before the 13th of the month, you should get the very first package around the middle of the following month.
If you subscribed after the 13th of the month, you should get your first package around the end of the next month.
(Why? We gather a big list of all subscriber addresses each month on 14th and 28th. Then based on this list we start preparing all the packages, which takes 3 - 10 days. After they are prepared, we ship them, which takes 2-3 weeks to most locations)
If I subscribe after 14th, does it mean I wasted half of my money?
No, you get two boxes for each payment you make, no matter when you paid. There is no "bad day" to subscribe.
(For example if you paid on 15th of July, then your first box will be prepared on 28th of July and another one 14th of August. Then on 15th you get charged again and so you got two boxes for your initial payment.)
Which countries can you ship to?
Anywhere, worldwide except Germany and Israel are currently not supported, because we often experience problems shipping there. While we can ship to Sweden, customs there have recently become strict and may charge you a fee for receiving each package. We have contacted Swedish Post, but could not resolve the issue. We have not experienced problems shipping to countries besides these three.
I live outside US, should I pay in USD?
Yes, you can pay in USD no matter which country you are in. It will get converted to your local currency in your credit card statement.
I have an allergy, can you exclude the things I am allergic to?
Unfortunately no. We send exactly the same packages on the same day to all subscribers, so individual changes are not possible.
Can I track the package you sent?
There is no tracking, since adding such a tracking service would make the subscription very expensive. Tracking per package from Japan costs about $5, so that would add +$10 / month to the cost of the service, which didn't seem reasonable.
They are from this website, Creative Commons Attribution licensed.
I paid but I have still received nothing from you?
If over a month has passed since you subscribed and you still received nothing, please contact bemmu@candyjapan.com.
The most likely explanation is that somehow we have your address wrong. Perhaps you moved and we did not get your new address, or the box might possibly have been held at customs, although that is very rare.
Will there be English description included since I do not read Japanese?
No printed explanation, but we send out an email each time with a description of each candy. You might get the explanations before the candy itself, so don't read them if you don't want to be spoiled :)
You can find past explanations here.
Are your candies vegetarian / vegan?
Probably not.
I would like to review Candy Japan in my blog / YouTube channel / news site...
We occasionally send out review samples. If you would like to get one, please fill out a review request.
Any examples of what you've sent before?
Yes, you can read about past boxes here.